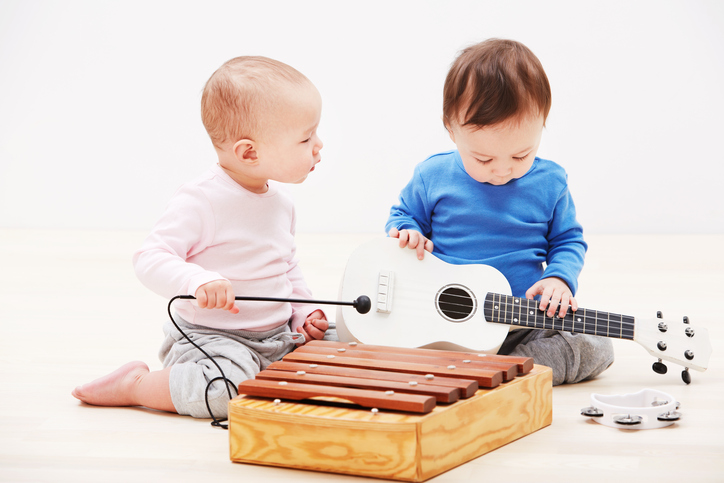 It has long been noted that gentle, pleasant music has a beneficial effect on the child: soothes him, helps him develop, perceive, feel and understand beauty. Modern scientists have proven that music is simply necessary for kids for harmonious development. Calm and gentle melodies will calm the baby before bedtime, create a pleasant atmosphere for playing or practicing, and most importantly, will open up to him the magic world of music.
In the house where the child appeared, the music should sound as often as possible, and the most diverse: the classical, folk, and quiet instrumental, and vigorous variety music!
The first thing that usually occurs to young parents is to buy a newborn audio cassette with children's songs – and let them enjoy it. However, very soon the parents will understand that pleasures from songs like "Where the king goes – a big secret" are received by everyone except the one to whom they are addressed. It's too early for newborns to listen to them.
Even the most "advanced" children are beginning to be interested in such music not earlier than six months, and the majority will be able to appreciate the beauty of these tunes only at the age of one. It is then that they begin to dance merrily, hearing a song about Antoshka, for example.
Babies love most when mom sings.
For centuries, mothers sang lullabies to their babies. Even those who do not like music understand and recognize their almost magical power when they have to rock their own baby. It is important that the disc contains familiar melodies, for example, our folk lullabies.
Moreover, these songs have simple text and melody, and a person with any level of musical ability can learn them.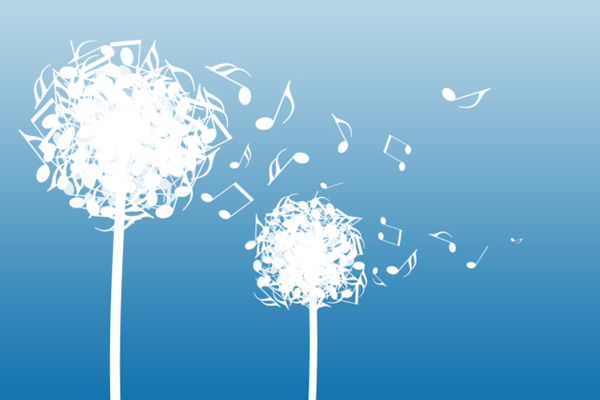 In the audio library of your baby, you can get incendiary jazz, rock music and folklore. But classical music was and remains without competition, it has a special harmony, nobleness of intonations and tremendous richness of shades.
Traditional "children's" classical composers – Mozart, Tchaikovsky, Vivaldi. In the music of Mozart there is a secret that he became a composer at the age of four and transferred the children's perception of reality to his works. Tchaikovsky's creations are like traveling to an unknown world full of surprises.
Vivaldi's plays are light and airy, while listening to them, only positive emotions arise. Classic works for kids should be bright, logical and non-aggressive – this time! It so happened that the study of the influence of classical music on infants was mainly engaged in German scientists.
Perhaps, therefore, the relevant literature is replete with recommendations: listen to Mozart, Schubert, Haydn, and so on. We will not argue with scientists: all the above-mentioned composers really like little listeners.
Music for babies should be clear and melodic – this is the second important point. Therefore, for example, everything that was written by composers in the 20th century with the use of minimalism, dodecafony, atonality, small children will not work. The melody is important for babies, which they will be able to try to repeat over time, that is, simple harmonies that are pleasant to the ear.
Ideal for all these requirements are the works of Mozart: they are distinguished by simplicity and harmony, they are optimistic, and even their sadness is light. From Mozart, the child can listen to almost everything, except, perhaps, "Requiem". In addition, Vivaldi's The Seasons (in his Winter, the baby quickly calms down and falls asleep) and Tchaikovsky's works are very desirable in the audio library.
Advice for those who relate to listening to the classics as a type of punishment: buy a CD with the most popular Tchaikovsky melodies – get real pleasure!
There must be discs with records of opera arias in your collection. We repeat that small music lovers are obviously not indifferent to the sounds of the human voice. They especially like high female voices.
The easiest option is to buy a "composite" CD with popular classical arias performed by such stars as José Carreras, Montserrat Caballe, Maria Callas, and others. And the last remark: little listeners also love classical jazz.
So, if you are a fan of this noble musical style, do not deny yourself the pleasure of listening to your favorite things in warm company with your baby.
Folk lullabies.
Classical music: Mozart, Tchaikovsky, Vivaldi.
A collection of popular classical opera arias performed by José Carreras, Montserrat Caballe, Maria Callas.
Classic jazz.
Children's songs from cartoons and movies.
Try to get a good music center or at least a CD player to ensure high-quality sound and no interference that can be harmful to your baby. Choose only licensed wheels.
Better – designed specifically for children.