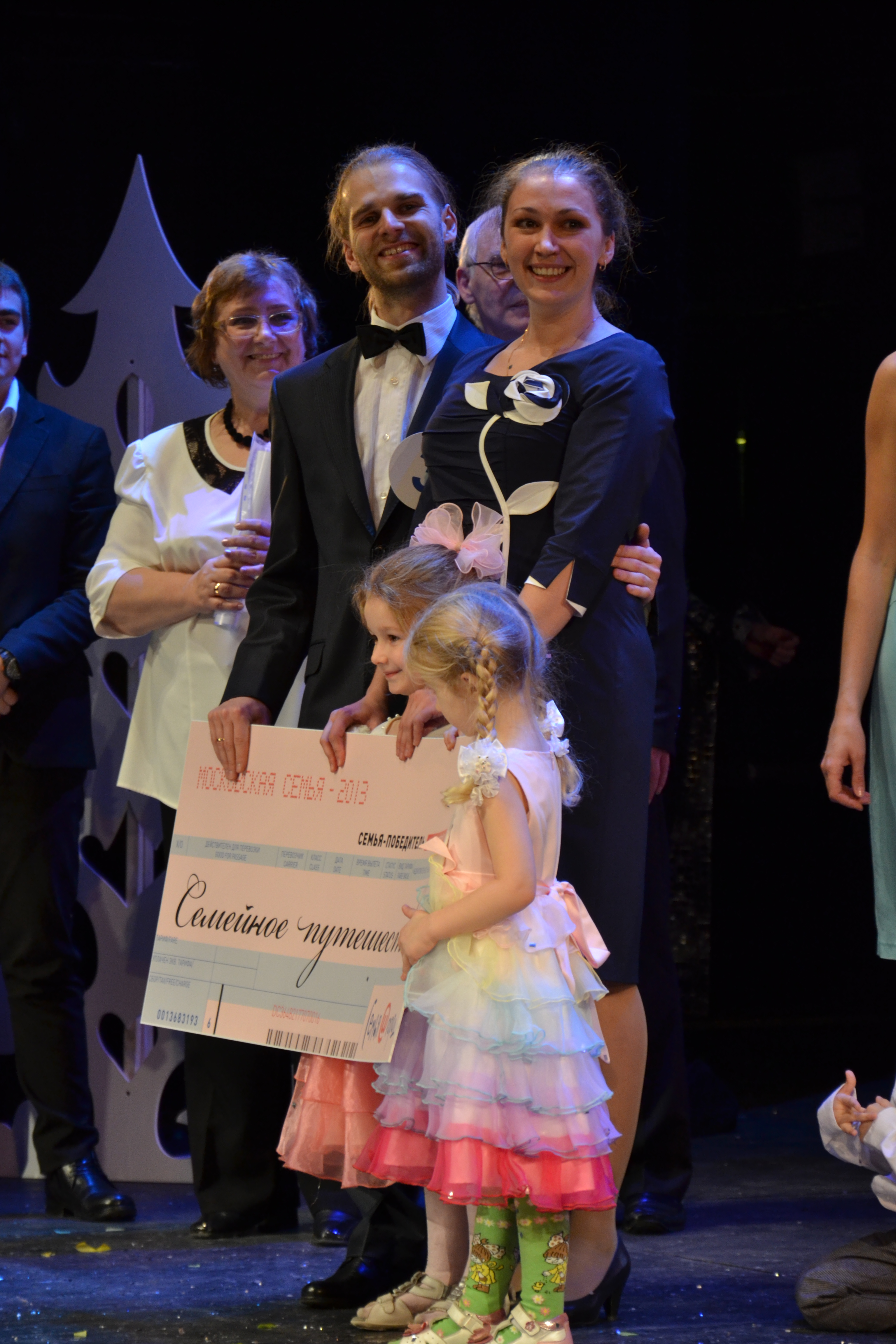 At this time, the permanent director of the competition, the popular TV presenter Alexander Kovalev (REN-TV, "The Dinner Party") turned everyone — both the finalists and the audience — into wizards. Everyone who came to the gala final brought with him a Christmas tree toy, and in return received a bell, "wish-fulfilling".
10 Moscow families talked about their dreams from the stage, and the audience responded with a friendly melodic ringing.
"The Tale of Our Family" was the name of the first competitive presentation in which each family showed talents and imagination, telling the story of their life. On the second task, the participants came out in costumes of fairy-tale characters. On the stage they were expected by large white balls that had to be painted.
And the contestants did not let us down: the balls turned out bright and unusual. One of the key moments of the holiday was the performance of finalist mothers. They performed a lullaby in sign language for hearing impaired children.
The audience was so shocked that they applauded while standing.
And if the best moms of Moscow played the role of the Snow Maidens, then the fathers became Grandfather Frost. They prepared gifts for children who were left without custody of their parents – pupils of one of the social rehabilitation centers in the Tula region.
The wishes of these guys to Santa Claus were heard. In the New Year, they will receive toys, smartphones, a snow scooter, a football uniform and many other gifts – who ordered something. And thanks to the "Moscow Family" and the "Spread Your Wings" foundation, these children will have a big Christmas tree.
It will be decorated with toys brought by spectators and participants.
The competition was evaluated by a star jury composed of singer Ilona Bronevitskaya, figure skater Maria Butyrskaya, poet Alexander Vulykh, actor Valery Eremenko and others. All families received gifts from sponsors: Tefal, Mary Kay, Teplolux and others. And the main prize of the competition – a trip from Intourist – was won by Tatiana and Alexey Lobok from the Eastern District of the capital, raising three children.
Now a friendly little family in full force will go to rest to the warm sea.