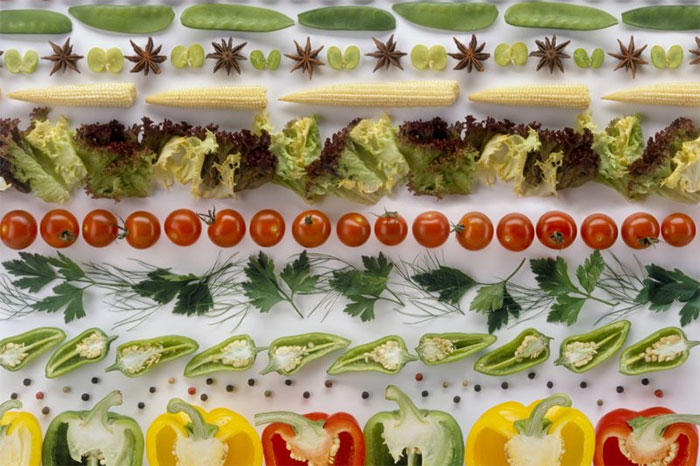 A carrot with a little finger, a radish with a nail, a head of cabbage, which can be hidden in a fist – the fruits that came to us as if from the country of Liliput, otherwise also called baby-vegetables. These shorty ones (as a rule, mini-vegetables are 2-3 times smaller than normal and do not exceed 10 cm in length) and look good on a plate, and their gastronomic expectations are justified.
Small size. This means that when cooking mini fruits, in general, there is no need to cut them, which means that they preserve the maximum of vitamins and valuable trace elements contained in the skin and pulp. Undoubtedly, from the bottom of the heart such an appetizer will please not only HLS supporters, but also vegetarians.
Original appearance. Modern cuisine to aesthetics, and mini-vegetables, you see, look and beautiful, and delicious. In addition, they are convenient to use for cooking in children's dishes, which they make not only truly interesting and beautiful, but also similar to the adult menu.
Rich taste. The mini-harvest is distinguished by precocity, and it is harvested at an early stage of ripening, when the juice is concentrated in fruits and nutrients. Therefore, dwarf vegetables, getting into the mouth, exceed all expectations – it is almost a concentrate of taste and aroma.
Perhaps he is only one – this is a high price (an average of 200-600 rubles per pack of 150-250 grams). Dwarf vegetables for Russians are still a "piece" product, because they are brought from abroad (the main suppliers are Thailand, South Africa, Israel, Peru). However, today, without problems, you can buy seeds of dwarf vegetables and try to grow the crop yourself on the balcony or windowsill.
Small, like toys for a children's grocery store, kohlrabi, cauliflower, broccoli, zucchini, pumpkin, asparagus, squash, turnip, eggplant, leek – almost every vegetable today has its own mini-version. We will tell about those of them that you can easily find on the shelves.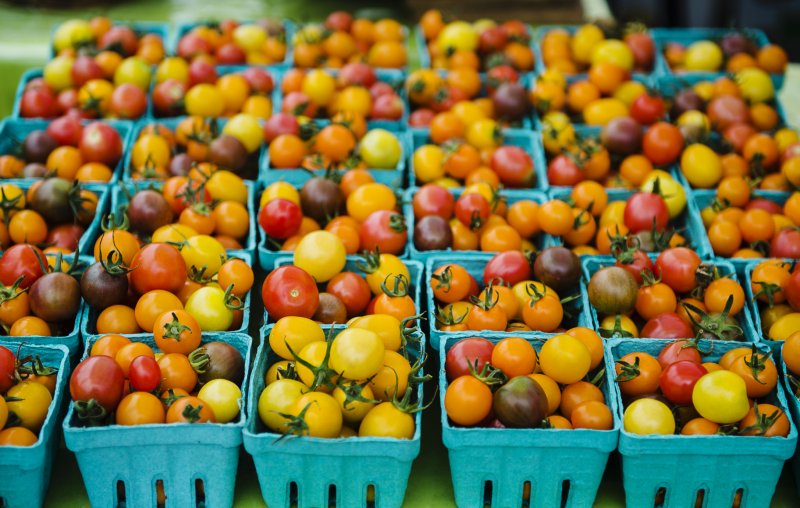 The most familiar to us "mini-format." Cherry tomatoes were originally used exclusively for decorative purposes by restaurateurs and gourmet cooks, only much later becoming the full ingredient of many dishes.
Their unique feature is the ability to combine in one dish tomatoes of different colors: scarlet, pink, yellow, orange, brown, violet. Taste shades of "cherry" are also diverse: in addition to the traditional tomato flavor, there are tomatoes with a taste of blueberries, raspberries and even melons.
Conveniently, cherry tomatoes are stored longer than regular tomatoes.
Mothers all over the world have long used mini-tomatoes to decorate children's dishes: these crumbs perfectly imitate both ladybirds, and the heart of a flower, and hats of egg mushrooms, and Christmas balls on the Christmas "wreath" of greens. But cherry tomatoes are suitable not only for decorating ready-made culinary masterpieces.
You can use them as a base for many snacks. To do this, they marinate, salt, grill, vyalyat, dried.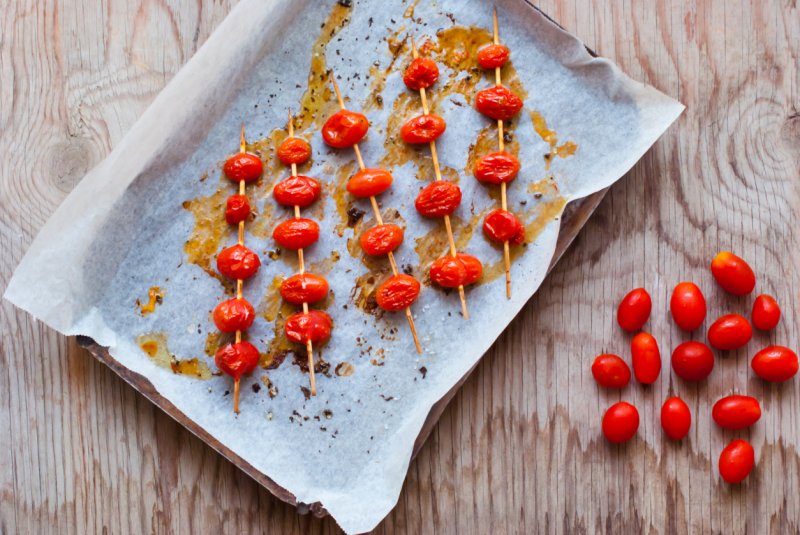 Decorate the festive table with cheese "snowballs" with cherry tomatoes!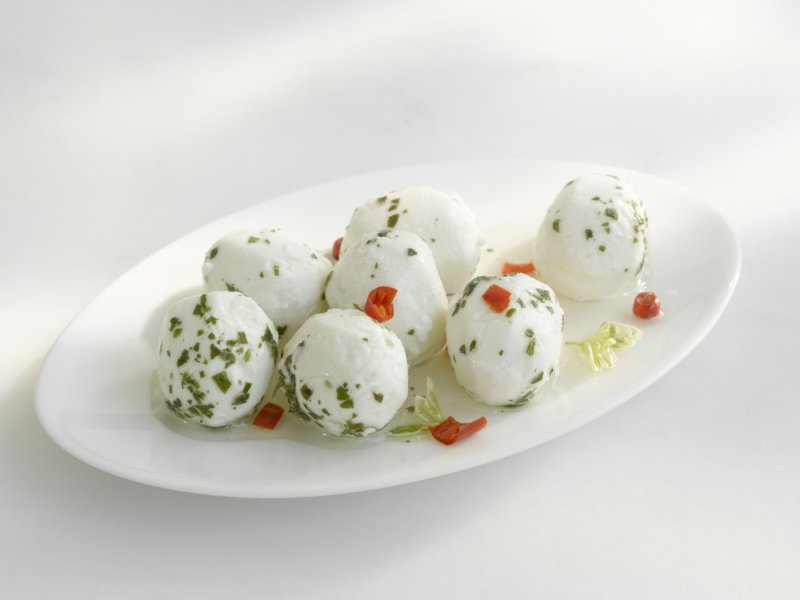 Grate 250-300 g of soft cheese on a fine grater and mix with softened butter (150 g). Add chopped cloves of garlic, if desired. Take a little curd, "wrap" a tomato in it and roll it into a ball.
Ready-made "snowballs" can be rolled in chopped greens, crab sticks or spices, after which they must be put in the refrigerator.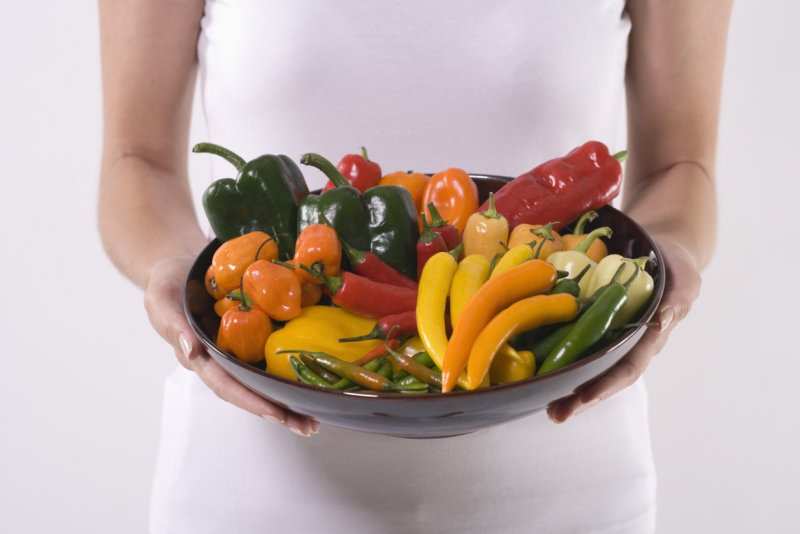 Mini pepper is convenient because some of its varieties (Mini bell, Orange Sweet, "Alyonushka") are even able to grow in a flower pot for a beginner amateur gardener. Like the usual Bulgarian, baby pepper comes in different colors. However, the color does not affect the taste: both yellow, and orange, and red fruits have a bright taste and unique sweetness.
Mini peppers are good at decorating salads and snacks (canapes, sandwiches), and you can serve them as a separate dish in grilled stew (for example, with potatoes and Provencal herbs) or pickled.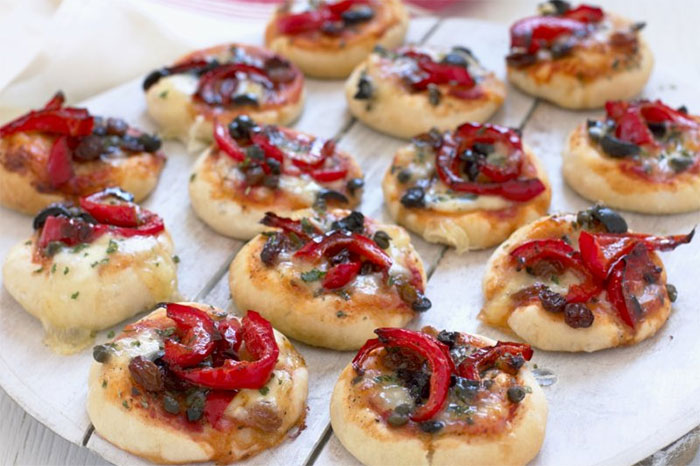 Stuff the mini peppers – and on your festive table there will be a refined and unusual (and light, if desired) snack!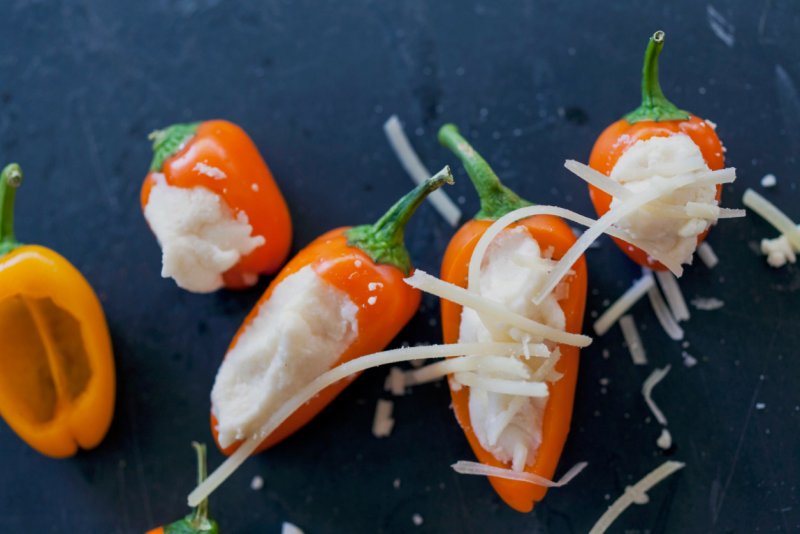 You can choose traditional minced meat, soft cheese (cheese, feta, mozzarella), flavored with olive oil, cottage cheese or any other "edible cocktail" to taste. You can simplify the task if you cut the "kids" in halves and make "boats".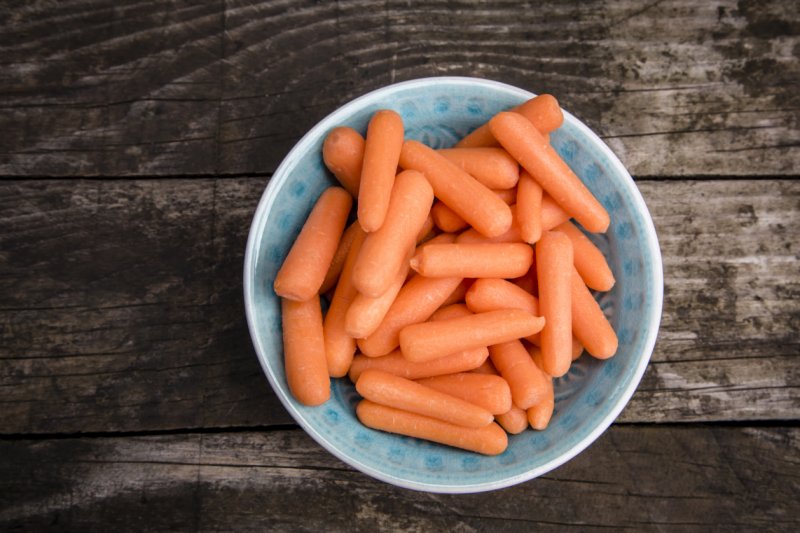 It is also useful (and beautiful), like the older sister: a mini-carrot is rich in beta-carotene, calcium, potassium, iron, copper. In stores found in fresh, frozen or canned form.
Its very valuable quality is that during heat treatment, a mini-carrot not only does not lose its beneficial properties, but on the contrary, it reveals the entire magnificent vitamin-mineral potential. Therefore, boiled orange "babes" are considered to be the ideal children's side dish.
Mini carrot goes well with meat in second courses. And if you put it on wooden skewers and fry in a glaze of honey (3-4 tbsp.) And ginger (1 piece rubbed on a fine grater), you get a great original snack to the first glass of champagne!
If you like "sour sweetness", bake carrot "fingers" in a mixture of red wine vinegar (1/3 cup) and sugar (2 tablespoons) in the oven.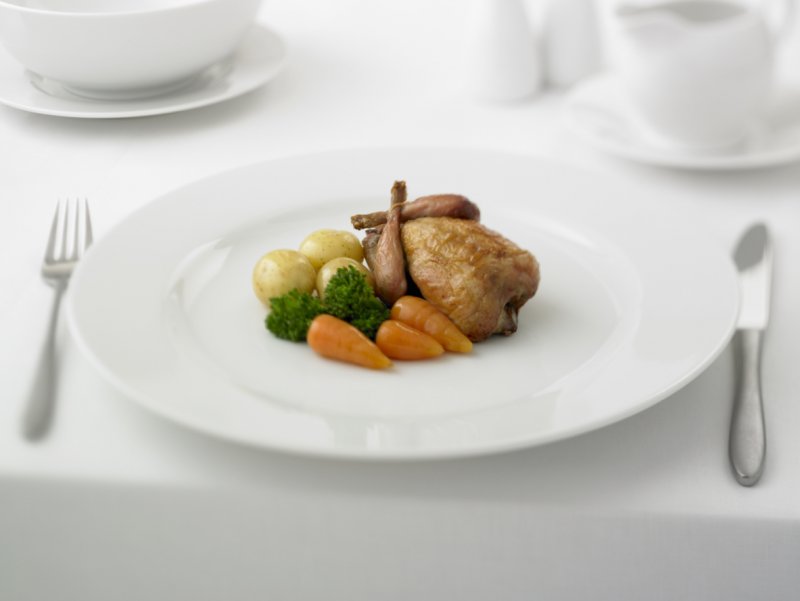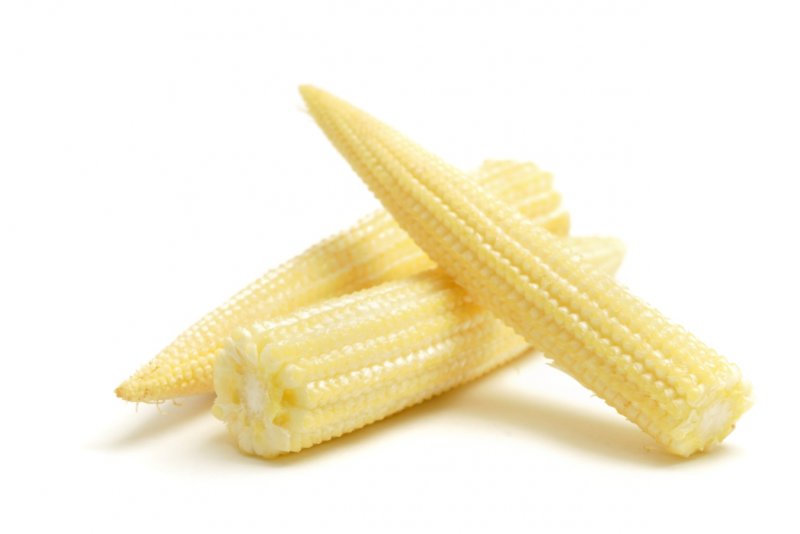 Baby corn is a cone-shaped mini-cob the length of a child's palm (for foreign options) or two-thirds of an adult (a product of domestic production) and no more than 2-3 cm in diameter. It is difficult to compare it with real corn – there are no grains! – although in its agronomic (and, by the way, useful) qualities, it differs from it only by its early collection. But this option should be destroyed entirely, without waste in the form of a stalk – a dwarf cob is very juicy and soft.
But the taste properties vary: mini-corn, unlike the ordinary, is not at all a sweet delicacy. What can you do with it?
Boil, simmer, pickle or grill, and nibble raw.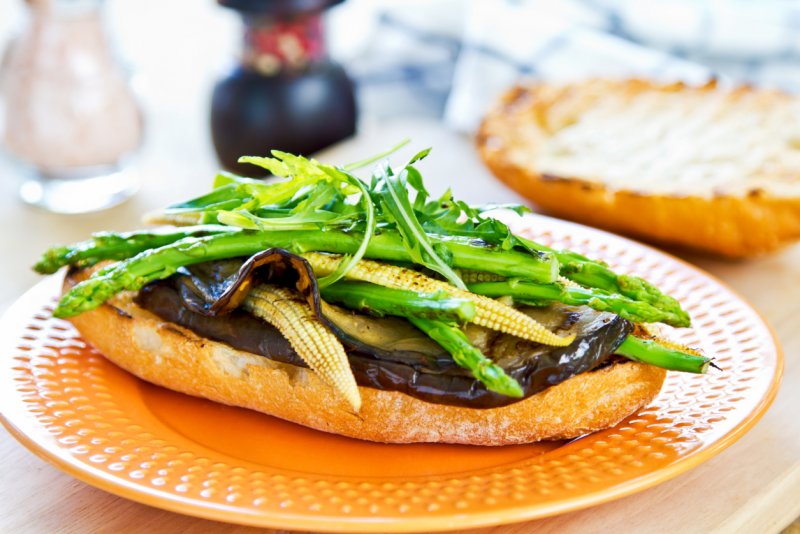 Mini-corn is a great addition to pasta and even pizza. And you can add cob chopped with small rings, even in traditional salads – for example, in Russian salad or in ordinary vegetables!