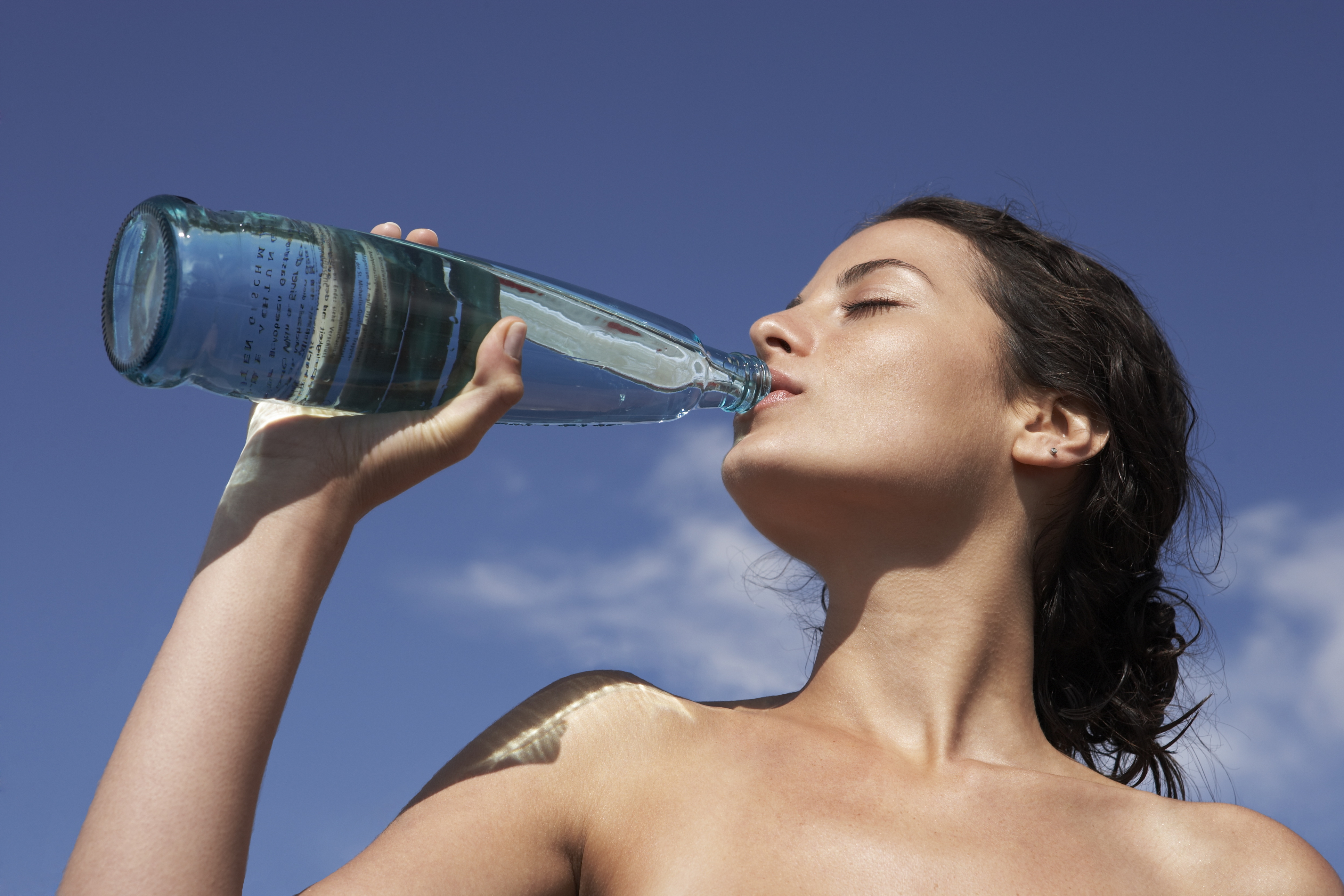 Mineral is called natural drinking water, extracted from groundwater sources protected from pollution, which preserves the natural chemical composition. Depending on the salinity (the amount of salts dissolved in 1 l of water), the mineral waters are divided into table, medical and table and medicinal.
Table mineral water has a salinity of less than 1 g / l. It can be drunk daily.
Medical table water with mineralization of 1-10 g / l is most often used for medicinal purposes. It includes, for example, Narzan, Borjomi, Slavyanovskaya, Essentuki No. 4, and Essentuki No. 17.
It can be drunk little by little and healthy people – 1-2 times a week, 100-200 ml after a meal.
Therapeutic mineral water has a mineralization of more than 10 g / l and is intended only for treatment! Drinking it as usual water is absolutely impossible!
Depending on the chemical composition, mineral water can also be chloride, hydrocarbonate, sulphate, etc. The composition determines the diagnosis, which recommended the use of a particular water. For example, bicarbonate reduces the acidity of gastric juice and is prescribed for gastritis and gastric ulcer, urolithiasis.
Chloride, on the contrary, stimulates the secretion of gastric juice and is recommended with low acidity of the stomach. Sulfate – regulates the work of the gastrointestinal tract, is useful in liver and biliary tract diseases, diabetes and obesity.
In nature, the most common water mixed composition. For example, "Narzan", "Borzhomi", "Slavyanovskaya" and "Smirnovskaya" are referred to as hydrocarbonate-sulphate, therefore they are prescribed for many diseases of the gastrointestinal tract and kidneys.
There is also artificially mineralized water. It is an aqueous solution of sodium, calcium and magnesium salts saturated with carbon dioxide. For its production use as water from underground sources, and purified water.
Mineralized water does not have the beneficial properties of natural mineral. In Russia, such waters are known as seltzer and soda.
Ideally, mineral water should be drunk in the immediate vicinity of the source. Alas, we often buy it in the store.
So that the water retains all its qualities and does not deteriorate during transportation and storage, it is saturated with carbon dioxide at the plant – carbonated. Gas does not affect the beneficial properties of water, but changes its taste.
Therefore, opening the bottle, wait until the gas comes out so that the water will get its original taste. Moreover, if the mineral water is used for medicinal purposes, it still needs to be heated to the temperature that it has at the exit from the source.
Share this information with you should the doctor prescribed a course of therapeutic mineral water.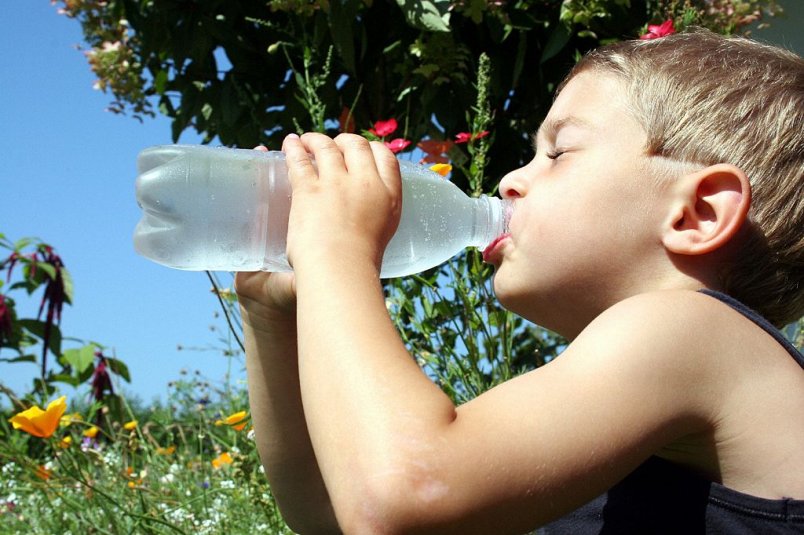 Table mineral water can be given to children in principle from any age. But it cannot be abused; it is possible to replace ordinary drinking water with mineral water only occasionally.
Healthy children can try sparkling table mineral water after 3 years. It is given no more than 1-2 times a week.
If the child is less than 3 years old, such water can irritate the sensitive stomach and cause digestive upset.
Medical-table and medicinal waters for children are given only on doctor's prescription. They are used only for long-term ongoing chronic diseases that babies have rarely, so they are usually prescribed to adolescents and adults.
Artificially mineralized water can be given to children, but not daily. Moreover, carbonated water, like any soda, they can be offered only after 3 years.
As for children under 3 years old, it is best to give them special children's water for drinking. It is divided into two types: drinking (mineralization in the range of 0.2-0.3 g / l) and for the preparation of baby food (mineralization of 0.06-0.1 g / l).
The names speak for themselves. Water for cooking baby food when heated does not change its composition.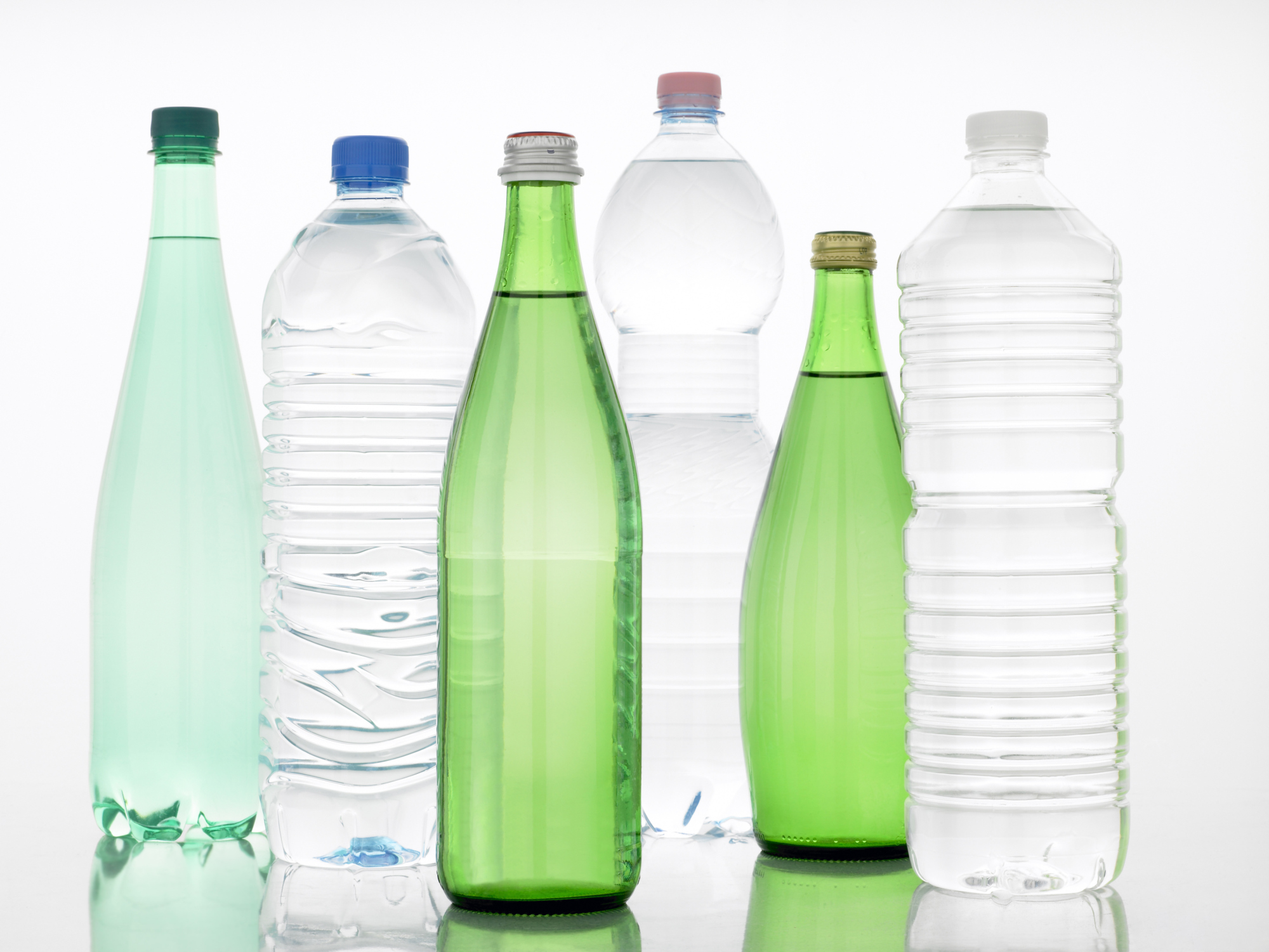 In which container you need to buy mineral water? It is believed that glass is the safest container for health, because this material is neutral in its chemical composition, does not emit any harmful substances, and does not change the taste of the drink. However, plastic has its advantages.
A plastic water bottle is lighter, easier to transport (especially when it comes to large volume, for example, a 5-liter canister). Some experts believe that cheap plastic can pass gases, so mineral water and carbonated drinks poured into plastic bottles, it is better not to store for a long time. At the same time, modern technologies make the use of plastic absolutely safe.
And if you do not forget that plastic bottles are intended only for one-time use and do not store water in them for a long time, then you can safely buy mineral water in plastic.
Buying mineral water, carefully read what is written on the label. It should contain:
Product name;
type of water (drinking, cooking baby food, carbonated, non-carbonated, dining, etc.);
country and place of origin;
well name or number;
chemical composition of water;
shelf life;
storage conditions;
volume;
address of the manufacturer.
If the water is medical-table or medicinal, the label also indicates the indications and contraindications for use.
It is useful to know where the water is bottled. Ideally, this should occur close to the source, as long-term transportation in tanks disrupts the natural chemical composition and promotes the reproduction of unwanted microorganisms.
In mineral water a lot of nutrients. They have a beneficial effect on the skin, respiratory organs, have an immunostimulating and strengthening effect.
So mineral water can be used for skin care, nasal washes and, according to the doctor's recommendation, for inhalations.
For rinsing the nose with a cold it is better to take brackish medical-table water. It helps reduce swelling of the mucous membranes and clear the nasal passages from mucus. Release the gas from it and wait for the water to reach room temperature.
Chilled mineral water can not be used for flushing.
As for inhalations with mineral water, they are useful, but with the use of mineral water in nebulizers, many doctors strongly disagree. If you use a special device for inhalation, carefully read the instructions for it to make sure that mineral water is not contraindicated in the device.
Regardless of the device (whether it is a special inhaler or a regular saucepan), before breathing mineral vapors, let the gas out of the water. The procedure lasts 5-10 minutes, for the child the time is reduced approximately by half.
Low mineralized (table) mineral water can be used for washing with allergic and other skin diseases. Before washing with mineral water, it will also have to release gas, leaving it for 30-40 minutes in an open container (carbon dioxide dries the skin and can cause irritation). For healthy, normal or dry skin, artificially mineralized water extracted from an underground source is also suitable: after removing makeup, it can be used as a good tonic.
Mineral (thermal) waters in the form of sprays are used for skin care.
On the recommendation of the doctor, mineral water can be used as a medical skin care for your baby. Typically, such washing is prescribed for the manifestations of atopic dermatitis or in hypersensitive skin.
The composition of the water must first be discussed with the doctor.