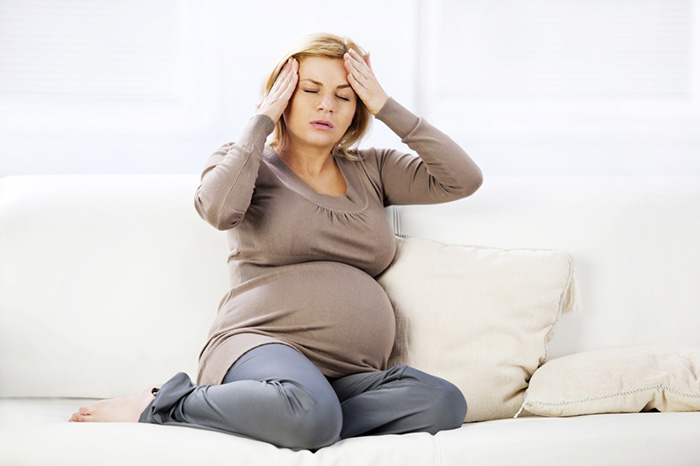 If you did not know about meteorological dependence before pregnancy, then the situation may change while the child is waiting. Many women say that they began to respond to weather changes only during pregnancy. Future mothers are able to literally predict the future cooling or pressure reduction.
Everything is annoying, the head is breaking, hysterical on hysterics, the word spoken by itself casts out even a chance … How can you help yourself? First of all, you need to know what your body reacts to.
What weather factors can have an adverse effect on the body:
atmospheric pressure drops,
magnetic storms,
air temperature and humidity
wind force
duration of daylight, etc.
Weather factors can have a different impact on the health of pregnant women. For each woman, weather dependence can manifest itself in different ways.
Symptoms of meteorological dependence in pregnant women:
drowsiness, apathy,
dizziness, slower reactions,
absent-mindedness, inattention,
runny nose, tearing,
sore throat,
chills of arms and legs,
headache,
feeling of general weakness
nausea, difficulty breathing,
digestive problems.
Why do weather changes affect pregnant women so much?
Meteorological dependence during pregnancy has its reasons.
A woman who is expecting a child is changing hormones. This weakens the body's resistance to weather changes.
During pregnancy, the reorganization of all biorhythms occurs – biochemical and biophysical processes change, the blood flow accelerates, metabolism increases. Meanwhile, on unfavorable days, meteorically dependent people experience exactly the failure of their usual biorhythms. Thus, weather-resistant days affect pregnant women even more significantly than ordinary people.
When a woman bears a child, all the systems of her body work for two. Thus, the body of a pregnant woman becomes more vulnerable to any external aggression.
Separately, it is worth recalling that a pregnant woman becomes especially sensitive to the oxygen content of the air. Therefore, when the oxygen level decreases – during magnetic storms, for example, the expectant mother suffers for two: for herself and for the baby.
Pregnant women often complain of insomnia. Weight increases, the belly grows – and a comfortable position in order to fully relax, to find more and more difficult. As well as night leg cramps, frequent urination, back pain, inability to fall asleep because of feelings … It's still a mystery to you, why does a pregnant woman react to a magnetic storm like that?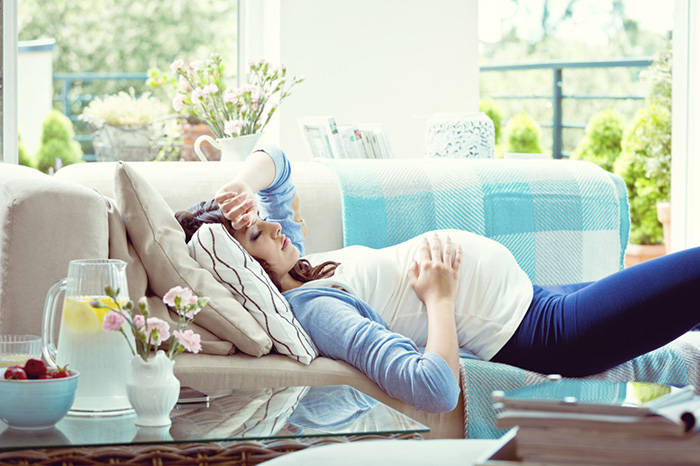 Many recommendations and tips that are effective for ordinary people are not suitable for pregnant women. For example, medical baths with meteorological dependence for pregnant women are not shown.
Therefore, the future mother should be very careful in choosing the methods with which to alleviate her condition, preferably after consulting a doctor.
However, experts say that sometimes the cause of poor health in pregnant women can not even become the weather phenomena, but only the news of adverse days. In such cases, the woman seems to unwittingly set herself up and programs herself for uncomfortable sensations. Therefore, if you notice that during pregnancy you have become particularly anxious and suspicious, then it is very important first of all to set yourself up for a positive wave.
At the same time, you need to listen to yourself and try to monitor the objective changes in your condition, trying to understand what caused them.
Appliances
Often the feeling of depression, apathy, and blues arises when the daylight hours decrease. In this case, you can use at home halogen lamps or fluorescent lamps.
Air conditioning and a humidifier will help to adjust the temperature background and humidity, create a favorable microclimate at home.
Rest and sleep
During periods of magnetic storms and changes in atmospheric pressure, you need to give yourself time to rest, do not overwork. Long walks in the park or in the forest will provide the necessary flow of oxygen. If you feel overwhelmed, you should not do feats, it is better to lie down once more.
If you can not sleep at night, do not hesitate to relax during the day. And, as many women admit, this remedy is often one of the most effective.
Healthy food
Of course, the best way to prevent meteorological dependence is considered to be a healthy lifestyle and proper nutrition. But a pregnant woman tries to follow these rules, excluding alcohol, cigarettes, excessively strong tea and coffee in large quantities.
So you just have to keep track of whether there are enough fresh vegetables and fruits, dairy products in your diet. Meat dishes are recommended to be replaced with vegetable products, this will facilitate digestion in unfavorable weather conditions. In a strong heat, you can add a few tablespoons of lemon juice to a glass of water, or simply eat a few berries of cranberries.
In addition, if your doctor does not mind, take vitamins, they can make good adaptogens.
Special means
Acupressure will also help alleviate the condition; it improves blood circulation and the functioning of internal organs. But the doctor must appoint him.
As well as yoga, breathing exercises and douche.
Struggling with meteorological dependence, it is better to act in a complex. Try also herbal medicine and aromatherapy. You can drink herbal teas with anti-stress and tonic effect, for example, with mint, melissa, chamomile.
Be careful – not all herbs are useful for pregnant women.
The essential oils of rosemary, sage, lemon will help to raise the tone with fatigue and weakness, and the essential oils of lavender, juniper, chamomile, and valerian are able to relieve anxiety. To avoid allergies, before using, put a drop of essential oil on your hand and watch for half an hour if there will be an undesirable reaction.
Some women, quietly withdrawing the entire pregnancy, suddenly notice that the weather dependence still caught up with them – after the birth of the baby. Exacerbation of meteorological dependence after childbirth is also associated with changes in hormonal levels. In addition, in women who have already become mothers, the lifestyle also changes.
After all, almost all your time you now devote to your baby. Hence, disturbances and lack of sleep, uneven nutrition throughout the day, overwork, increased psycho-emotional stress, high levels of stress (especially if this is the first child).
All of these are factors that exacerbate meteosensitivity.
The condition of the mother is very quickly transmitted to the baby, so it is better to try to minimize the negative influence of the weather on the well-being. You can use the same methods as during pregnancy.