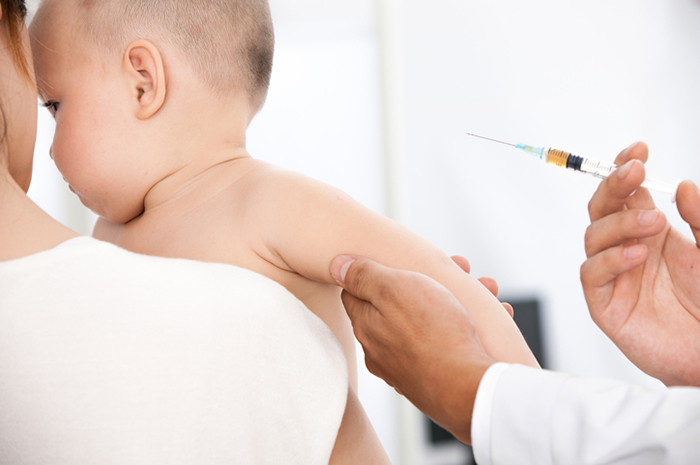 Absolute contraindications for vaccination are now quite a bit. They are, for example, immunodeficiency diseases.
Where more often the baby receives a temporary withdrawal, because of which the vaccination is carried out later.
Within 12 hours after birth, the child must be vaccinated against hepatitis B, and before discharge from the maternity hospital (for 3–4 days) – from tuberculosis (BCG). The decision on vaccination is made by a neonatologist after a thorough examination and assessment of the state of health of the newborn.
Vaccinations are postponed if the baby weighs less than 2 kg or an intrauterine infection is found.
At 3 months, 4, 5, and 6 months, they are vaccinated against diphtheria, whooping cough, tetanus (DPT), and polio. Before vaccination, it is necessary to make a clinical analysis of blood and urine, to show the child to a neurologist.
Contraindications to the introduction of the pertussis component are afebrile seizures. In children with diseases of the nervous system, the risk of such convulsions is higher, they can be provoked, for example, by an increase in temperature after vaccination. Such babies are examined before vaccination to exclude epilepsy.
If it is not there, the vaccination is done by replacing DTP with ADS (vaccine without the pertussis component). When serious violations are detected, after the diagnosis has been clarified, vaccination is carried out against the background of anticonvulsant therapy.
The list of relative contraindications – acute infectious diseases.
Although each time the question of vaccination is decided individually, taking into account the peculiarities of the development of the baby, there are also universal reasons for postponing vaccinations.
Acute viral and bacterial infections. Within 2 weeks after recovery, the baby is observed. If everything is in order, vaccination is carried out after control tests of blood and urine.
The same rule applies to exacerbation of a chronic disease.
Increased temperature on the background of teething. It is difficult to determine here that this is a reaction to an infection or to teething.
If on examination before vaccination the baby is naughty, which is uncharacteristic for him, and his temperature is slightly increased, the vaccination is postponed for 1-2 days, even if there are no symptoms of illness, so as not to miss the latent period of the disease.