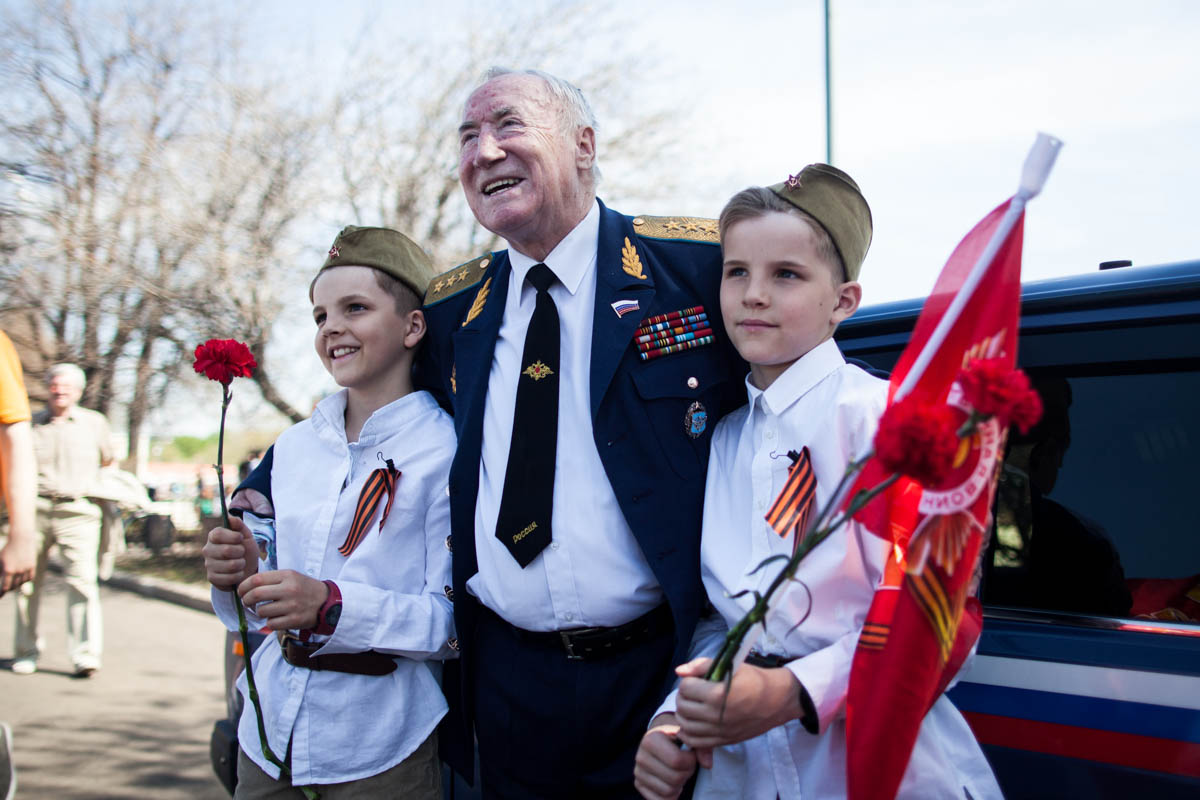 Art Circle of Memory will appear on the balustrade. 9 modern artists working in the genre of street art, will present their thinking about the war.
And inside the circle they will create a memory space where visitors to the Park will attach photos of their relatives and sign their names, returning faces, destinies and human stories from non-existence.
In front of the Main Entrance to the Park, children's brass bands from Moscow and other cities of Russia will play all day, and the Central Concert Exemplary Orchestra will be heading the festival "The Music of Our Victory". ON.
Rimsky-Korsakov Navy of Russia under the control of Honored Artist of Russia, Captain I rank Alexei Karabanov. Beginning at 17:00 on the Music Stage.
Immediately after the Main Entrance, flowers will be sold – a symbol of victory and gratitude – for those who did not manage to buy them in advance.
From 12:00 to 16:00, Tamara Gverdtsiteli, artists of the Moscow Art Academic Theater will perform for Veterans and all guests of the park at the festive concert of the Rokada Foundation at the Music Stage. Chekhov and others.
They will perform songs and romances of the war years.
At the site of the Pioneer summer cinema, vocal teachers will learn songs from the war years with everyone who wants to, and an open microphone will work there, giving the opportunity to listen to the front-line memories of veterans first hand.
On the wooden dance floor of the Park, master classes in dancing of the 40s are waiting for visitors. Field kitchens work for veterans all day long, and special rickshaws will ride around the Park for comfortable movement.
For children and teenagers from 11:00 to 18:00 on the glade to the right of the Central Alley opposite the Pioneer cinema there will be a large front-line game "Zarnitsa" dedicated to wartime. Boys and girls can feel like real Red Army men, nurses from the medical unit and scouts.