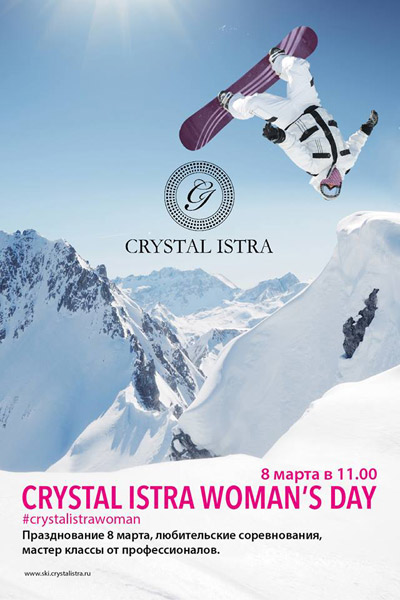 Children's ski club Crystal Istra arranges a fun holiday in honor of international women's day. All the girls, girls and women are waiting for the celebration of March 8. This day young snowboarders and skiers will be able to celebrate among fans of extreme sports.
The event was called "Crystal Istra Woman's Day". On this festive day for girls, the full program is absolutely free, including riding in the park.
Guests can take part in amateur competitions, as well as master classes. The main judges of the competition, and then the coaches of the master classes will be real professionals of snowboarding and mountain skiing – Yuri Gavrilov and Artem Kashin.
There will be two categories of amateur competitions in several age groups:
1. On a series of small springboards Pussy line, specially prepared for novice riders. Each participant will have two attempts.
The task of the participant is to "land" all the jumps without falling and not touching the track with your hand.
2. Cross line cross. One attempt is provided.
The task of the participant is to bypass all the checkboxes, showing the best time.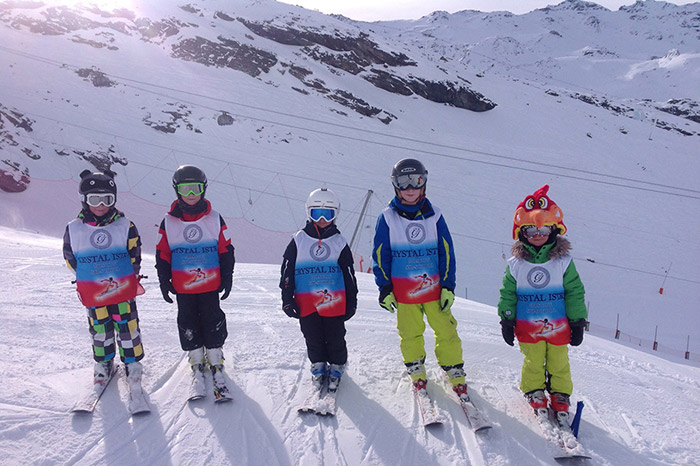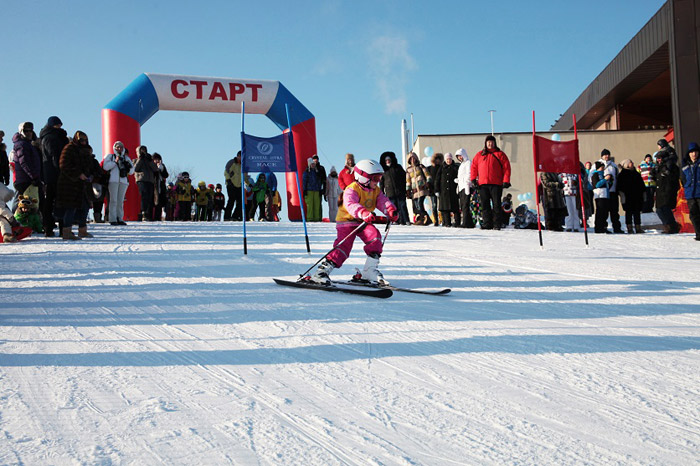 By the way, men at the festival will also have something to do. During the day there will be a competition. You will need to make your photo with the image of the Crystal Istra logo (do not forget a happy smile!) And post it on Instagram with the hashtag #crystalistrawoman.
The one who collects the most likes under his picture and will receive a nice prize from the club "Crystal Istra".
The organizers of the holiday promise a cheerful atmosphere, dynamic music. During the day, participants can have a snack with hot treats in the chill area.
11: 00-12: 00 – gathering guests
12: 00-13: 00 – amateur competitions on the Pussy line
13: 00-14: 00 – amateur competitions in the slalom track
14: 00-15: 30 – master classes with Yuri Gavrilov and Artem Kashin
16:00 – awarding the winners of the competition, summing up the Instagram contest.