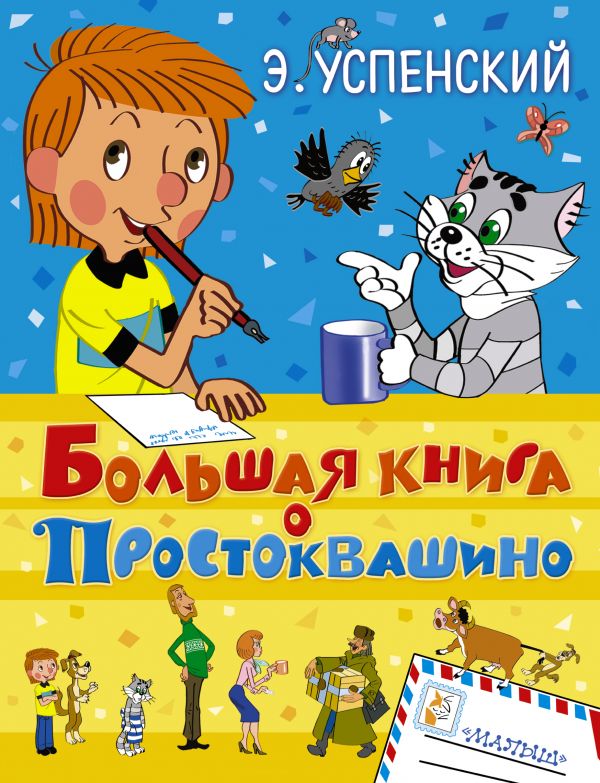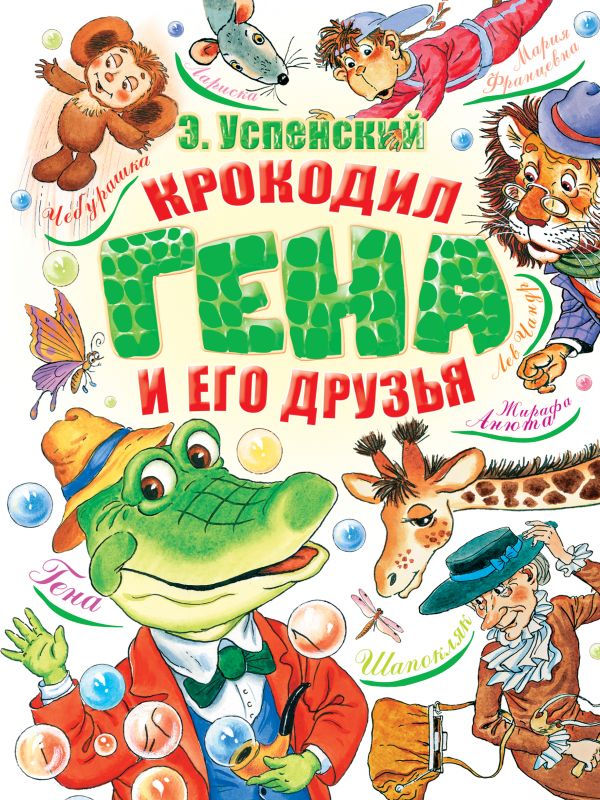 A birthday is not only a time for congratulations, but also an occasion to talk about the favorite author for several generations and about his ageless heroes. Why do they still do not lose their relevance in our time?
Svetlana Mladova, the editorial board of the "Kid" of the Publishing House AST, answered the questions of "S.R."
HAPPY PARENTS: How are the heroes of Ouspensky close to both children and their parents?
SVETLANA MLADOVA: The heroes of Uspensky are inhabitants of an urban (or cottage) fairy tale. They live near us, in our reality. They face the same problems as we, for example, Cheburashka lives in a telephone booth and cannot get an apartment.
And Uncle Fedor is forced to leave with the cat in the village, because his mother can not tolerate animals in the house. In this case, the characters of Ouspensky react to adversity very philosophically, with humility.
They simply overcome them as much as they can, demonstrating not only stubbornness, but also benevolence – the so-called "soft power". This calm, almost fabulous confidence that everything will be fine, is very appealing to adults and at the unconscious level makes the little reader happy.
HAPPY PARENTS: Ouspensky's humor is equally understandable to both small and big readers? Or do they, while reading one work, laugh at different things?
SVETLANA MLADOVA: Of course, above different. And over the years, i.e. Nowadays, children who did not live in Soviet reality do not understand at all why meat should be bought in a store, and not in the market. An adult in the "Warranty Men" catches political satire, and the child simply reads the fascinating story about the tiny masters who are forced to fight with domestic mice.
But the episodes over which children and adults laugh together, in the works of Ouspensky, are much more!
HAPPY PARENTS: What do you think are there in all the most popular characters of the writer: Cheburashka, Crocodile Gena, Shapoklyak, Uncle Fedor, Kot Matroskin, – some kind of character trait (or several), something that unites them all with the author?
SVETLANA MLADOVA: Naivety and openness of Cheburashka, genes' crocodile intelligence, Maliciousness Shapoklyak, Matroskin practicality, Uncle Fyodor's loyalty. Edward Uspensky is a very many-sided person.
It still has the creative recklessness of the dog Sharik.
HAPPY PARENTS: Are characters such as the crocodile Gena and Cheburashka relevant for children today, impractical and unsophisticated creatures who are not too adapted to modern life?
SVETLANA MLADOVA: They are not so simple-minded and impractical. After all, they figured out how to discard an old woman Shapoklyak, how to cope with an angry rhinoceros.
They organized a cooperative for the construction of the House of Friendship. And most importantly, they were able to organize people of the same spirit in order to solve with them the problems that life throws up.
HAPPY PARENTS: "I want to awaken a sense of freedom in children. Early received, it means a lot.
Therefore, I am writing, "said Ouspensky in an interview. What, in your opinion, of his characters can be called the most striking expression of this topic?
SVETLANA MLADOVA: First of all, this is Uncle Fedor. Imagine, a six-year-old child took responsibility for the homeless cat and did not refuse him when his mother did not allow him to be left at home!
I took the cat in my bag and went nowhere. Not because he was sick with his parents and he did not love them, not at all!
And not out of harm, from resentment or regret – not at all. Apparently, his parents didn't bring him up so badly that already at the age of six he understood that "he was responsible for those whom he tamed" …
There are other characters who are deeply internally free. For example, third-grader Masha from the story "25 professions of Masha Filipenko." The girl works at the research institute of labor as an "improver": she comes to different organizations — to the collective farm, to the tailoring shop, to the vegetable shop, etc. — and there with a fresh, unoccupied eye she discovers something that interferes with their work.
And, of course, trying to fix it by "recruiting" for this the most compliant adults. By the way, adults, having communicated with brisk Masha, are reviewing some of their outdated installations.
And there is also an excellent teacher of wild animals, a fourth-grade student Lucy Bryukin from the story Fur boarding school. That's who really feels responsible for the babies of another civilization!
Many heroes of E.Uspensky are free children with a warm heart! And what I want to emphasize in particular, they always have kind, understanding, attentive parents on whom the child can rely in any critical situation.