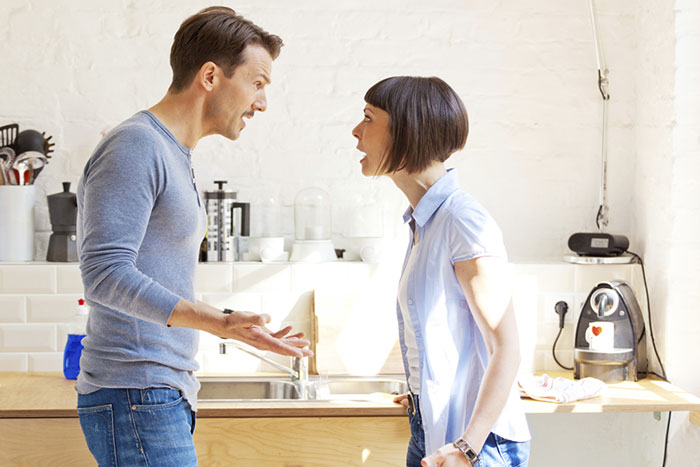 Whatever you may say, any couple always has enough reasons for quarrels: family budget, household duties, raising children, choosing a place for vacation and a closet in the hallway … And the eternal male cry in the morning: "Where are my socks (keys, underwear, shoes, etc.) ?! "- this alone is enough for a full-fledged scandal.
Disputes, squabbles, quarrels – is it good? Such a statement should please many of us, because lately a good, violent quarrel begins with a half-turn and reaches a crescendo in record time.
But after all, emotions, conflicts, "boiling passions" – this is life, life with your beloved! Just the same way as making love.
Does anyone have melachnolichnye, measured body movements associated with a happy, passionate love story? So we do not. A complete calm is equal to complete indifference – so don't be too upset if you quarrel a lot.
One American psychologist for 20 years trying to unravel the secret of those families that have been living in perfect harmony. And he came to the conclusion, even, one might say, he discovered the law: there are no happy couples without chronic conflicts.
Another thing, if you often talk in a raised voice, but a passionate reunion (because of which, to be honest, you happened to start a quarrel …) rarely happens? Do not worry, again master the knowledge and skills: repetition, as they say, the mother of learning, and the options of "holding" a quarrel are very many.
We need to learn how to choose the best path to a good fight – one that will add pepper to your relationship, but will not spoil it seriously and for a long time. The main thing is to stay and not go the beaten path: those that lead to cooling and rupture. There are four of them, and we will show, exclusively for experimental purposes, what will happen if we walk along these "paths" too often.
So, the worst enemies of married couples: criticism, contempt, insincerity, self-centeredness. The only, but important rule: wait until the children go to sleep, and close the doors.
Go ahead to the embrasure!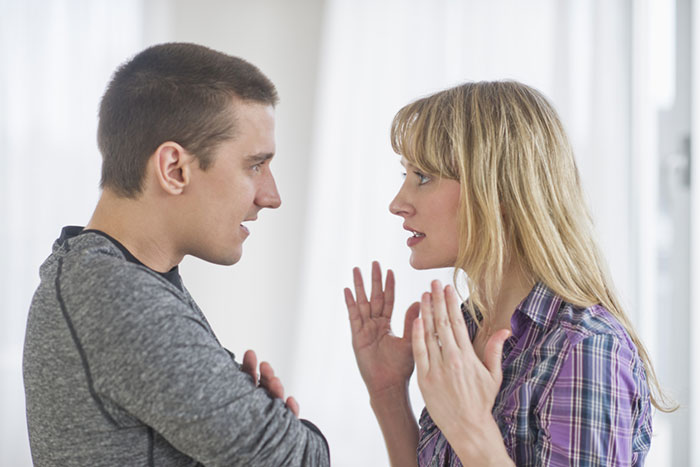 Oh yes, this is a real classic of the genre: every single wife, even with a little bit of experience, masterfully does it. Your guns: harsh criticism, equivalent to a direct blow to the liver of boxers or sluggish, but constant – like the famous Chinese torture, when water drips drop by drop. An example of harsh criticism: "Is it normal that your sneakers are drying on the battery in the living room?" The "Chinese" version, as is already clear, is based on regular and monotonous repetition.
You need to repeat the following: "Do you know that Natasha's husband bought a new car?", "Natasha's parents invited them to the Alps for holidays, they always rent a house there!", "You can't guess what Natasha gave her when she was promoted… ". Why is it so unnerving not to say bitchy?
We react to criticism so vividly and quickly, because when we hear it, we experience a strong sense of injustice or a feeling that we are not understood.
The most crafty, hidden form of criticism is based on the back of "I know what you think …". We attack the other for his bad, inappropriate thoughts, while he did not think of anything like that.
Of course, this "other" is insulting and unpleasant – hence the violent reaction. But in this situation there is a double bottom – and a woman endowed with intuition to a greater degree than a man feels it.
Sometimes a sharp reaction means just the opposite: that the criticism "got into the nerve" because it has a basis. For example, one of the classic women's reproaches to the partner: "You completely stopped paying attention to me …".
If a man is angry in response, it is often because it is true!
Elena: "We are known among our friends as an explosive couple: we adore each other, but we hardly find a compromise. Our fundamental differences? Household.
Example: I shop, I bring diapers from the supermarket, milk … for a family. Husband returns with a new DVD, but without diapers.
He lives like a loner! It's true, I can get angry because of a trifle, and the scandal flares up quickly.
I used to sulk, he apologized, then slept a few nights on the couch … But gradually the quarrel time was reduced. "
Oleg: "In childhood I was often offended by my peers. Therefore, it is very difficult for me to insist on my own.
For example, I hate it when my wife repeats the same thing a thousand times: yes, dishes, so what, I wash hers – but not immediately! The house is a place to rest: when I come home from work, I like to sit and relax. For my wife, 10 minutes is the limit!
She starts to get angry, and I … I answer. We each have our own character, there is no one who dominates.
But in our relationship there is no pretense. "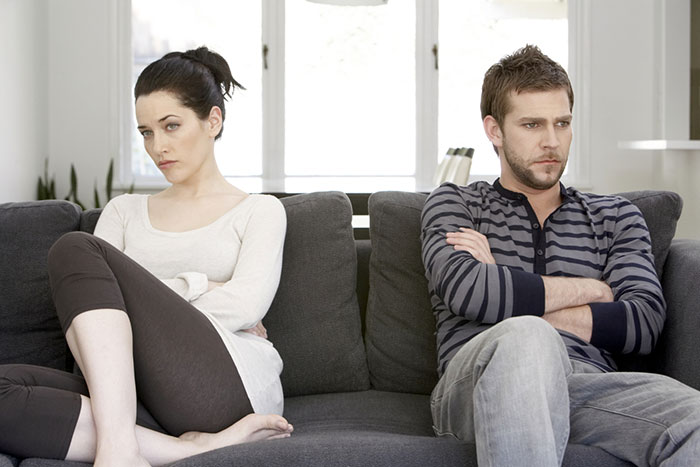 Contempt is an atomic bomb for family scenes. Consequently, it is not necessary to begin hostilities with this instrument – it leaves traces. It can only be used in the case of total indifference of a loved one – immune, disgustingly resistant to conflicts and refusing to respond to criticism.
Or to "pump up", to stimulate a conflict, so to speak, which has exhausted its quota of insults and is ready to die out. Among the classic phrases of a derogatory nature: "You're funny," "Leave, it's too difficult for you," "OK, I'll do everything myself, it will be faster."
One important note: you must carefully choose the moment and stay away from the usual love words and jokes that you use "at home". For example – a terrible story. One man used to call his wife the affectionate word "turkey."
His wife liked: she felt that this nickname was gentle and deeply intimate, and not at all offensive. And everything was fine, peace and love reigned in the family, until one day this husband called his beloved "turkey" at the height of family celebrations with his parents. The consequences of the scandal haunted months later!
So everything is a matter of context, the moment when a word is pronounced — it depends on how it will be understood. If a couple is experiencing a moment of distance or crisis, one out of place said phrase can cause a lot of trouble.
Another detail: contempt, unlike criticism or sarcasm, can be mute. To see your "weapon" with your own eyes, stand in front of the mirror and practice: roll your eyes to the sky, dropping the corners of your lips.
They were convinced: the expression "oh my god, well, what a hopeless stupid one!" Is clearly visible on your face.
Svetlana: "In the family, both the father and the mother all the time cursed and shouted at each other. Therefore, my childhood was spent almost in silence: when the voice was rising, it was already a drama.
Everything was under a bushel, nothing was said out loud. But I do not like secrets, I'm for transparency in relationships and I can explode if something is wrong. If relatives and children become witnesses, so much the worse.
Moreover, I quickly explode and quickly move away. Permanent theme of our disputes: the order in the house.
I dedicate this to almost an hour a day, but for a husband it is still not enough. Sometimes there are constructive disputes: when it comes to an important matter, say, about a long-planned repair in the kitchen, I specifically provoke a conflict – this is the only way to get the ball rolling. But the more I get nervous, the more I give the report that I myself am not perfect and bear all the same responsibility as my husband … "
Georgy: "My parents rather resorted to a healthy and relaxed debriefing, than to an open conflict. My wife and I do not often quarrel, but it is true that the mess annoys me: books and children's toys of our two sons are scattered all over the house. If guests unexpectedly drop in, they will create an image of a sloppy, inhospitable home, but I would not like that.
Yes, we happen to exchange very biting remarks, Light does not give descent. Two or three times I had to slam the door and leave.
But the first step I take, or I, or the wife – depends on the circumstances. "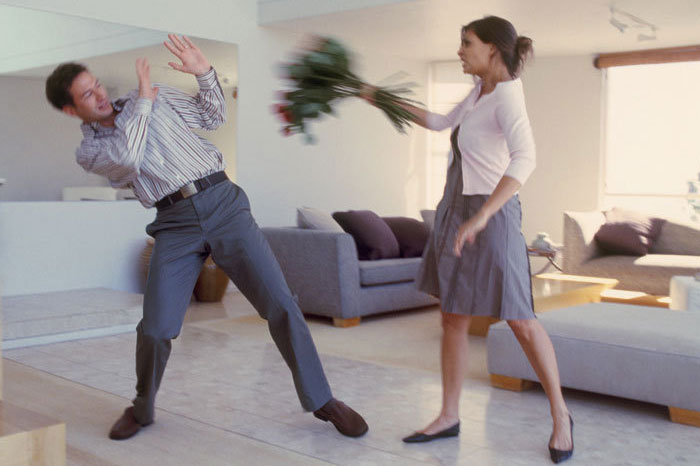 Are you attacking him? The answer is a large wounded predator will not take long. If you caught him off guard, beware of insincerity. "What dirt, what rubbish?
No, I can't see anything. Do you just want to fight? I have long noticed that you are obsessed with cleanliness, but this is progressing! "Here you both are ready for a merciless battle.
Transfer the conversation to another topic, hiding a lie – this is a classic of the genre! In this case, one spouse initiates a quarrel in order not to answer important questions and not go into details, which he would prefer not to discuss.
But when the husband attacks, your resistance should not be too strong: otherwise you will fall apart in the slash and at the end of the quarrel he will not have the desire to hold you close.
Olga: "It is believed that after the birth of a child, spouses begin to quarrel more strongly. In our case, the opposite is true: now we are much calmer with each other's shortcomings, apparently, all the reasons have been exhausted.
Even when we still swear – and from the outside, it seems that we will soon fight, – deep down we laugh at the situation. That is, we swear, but this is so, a ritual, we do not affect any sick points. "
Mikhail: "We almost do not swear. And certainly, we don't do it with a child – you can always keep silent, let's say, "put off" discontent and discuss everything later.
In my opinion, this is reasonable and correct. "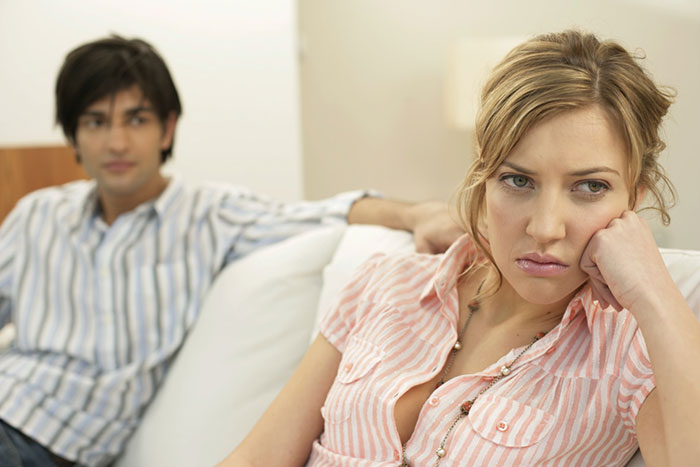 There is nothing more annoying for a bull than a red rag, and for a woman – in the heat of a quarrel, see in front of you not a husband, but a granite lump. We are boiling, trying to convey to the husband what bothers or angers us, and he … Refuses to play the central scene of the second act, where the two protagonists throw curses at each other – before falling down, exhausted and trembling, in each other's arms! Or throws with an arrogant look: "I leave for an hour, I hope that you will calm down to my return."
All these actions mean one thing: a man leaves the discussion, and this is very harmful for a relationship!
A big storm allows spouses who have moved away from each other to reunite – even if in dispute, and to eliminate misunderstandings. To avoid conflicts, not to respond to reproaches, to pretend that everything is in order (and the other is not clear why it's furious at all), – in a good way, such behavior borders on sadism.
We must always remember that we swear only – and most often – with people who are very close and dear to us. To remain unmoved and indifferent means to treat a loved one as an annoying stranger. Or not to notice at all – like an insect, for example.
No one will stand for long when he is mistaken for an ant – not a man, much less a woman. If the role of "marble blocks" often happen you, remember that your weapon can turn against you – from here one step to spending the night on the sofa in another room. And so on.
This is very dangerous, because it is changing the register: from a noisy cacophony, by and large a close-knit family, you can move on to a deadly, indifferent silence. Be bold, reunite!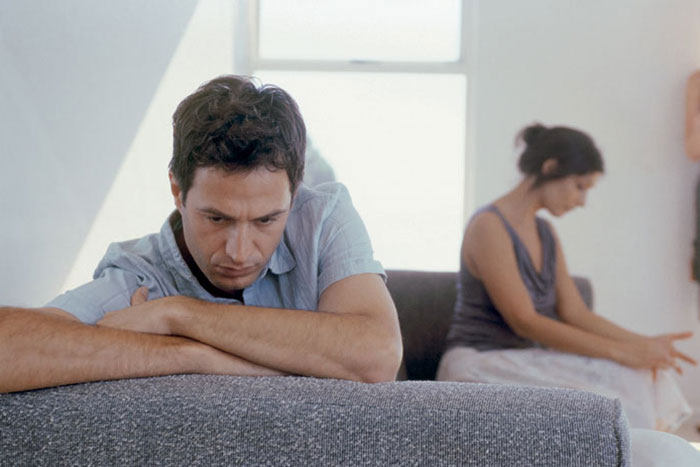 Why won't a psychologist help you
Psychological assistance is becoming popular. More and more people trust their family and personal problems to professionals. But – alas – not everyone can say that it helped.
Why? Read more
Conflicts of parents: what is the use and harm for children
Even in the most friendly families disagreements occur. Psychologists believe: it is not only impossible, but not necessary, to completely protect children from this natural aspect of human relations.
However, if the conflict broke out in front of their eyes, it is important to get out of it without injuring the unwitting little witnesses. Read more
Rebooting relationships: 7 reasons to go on a trip together
In each couple with experience there are such moments when both understand that the relationship needs to be updated. I would like to shake off all that has become obsolete and experience new sensations and emotions.
Including again feel how both of you are close and dear to each other. How to do it?
Need to go on a trip together! Read more