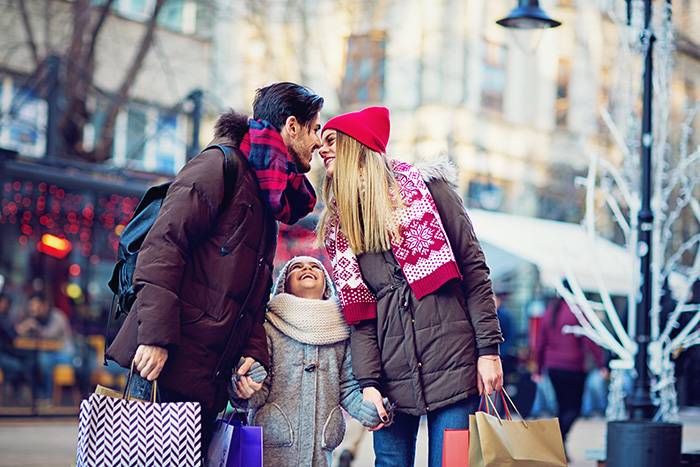 It is important for a child to know that mom and dad love each other. For several reasons. First, this knowledge helps children see that they are not the only source of joy for their parents.
And this is good. Otherwise, such a burden of responsibility would be too hard to bear, and even a lifetime. And secondly, noticing the tender feelings between the parents, the children understand that they were born in love and that their appearance was desirable.
Thirdly, as an adult, the child will repeat the very model of relationships with a partner, which he observed before his eyes. There is something to think about, especially if you are not used to showing feelings in front of a child.
For example, because it was not accepted in your family, or you are ashamed, or you do not want to injure your child, because he is too sensitive to your kisses and hugs. Detailed instructions on what to do without shame in the presence of children and how to answer their questions will help to get out of any difficult situation.
No need to specifically put the child on a chair and tell everything in order, especially if your wedding was preceded by a real "Santa Barbara". If he shows interest and asks how you met, then it is worthwhile to devote him in some detail. Of course, intimate things do not need to be described.
If you yourself think that you have acted immorally somewhere, and this happens when a love triangle is formed, for example, it is important to understand that third parties do not have anything to do with your novel. The privacy of the mother and father of the child should not be devoted, it does not concern him. But he has the right to know that he was born because mom and dad loved each other very much.
Even if he became the fruit of a fleeting passion. And no lie in this will be. Physical love is also love.
And how long it lasted – an hour or a week, children do not need to know. What is important to them is to hear these words anyway. When a child finds out that he is welcome, he has a strong emotional connection with his parents.
And this will continue to be very beneficial influence on all spheres of his life, including development, health, career, family relationships. In general, he will feel that he is not alone in this world, that mom and dad need him, and he will grow more self-confident and more calm.
Coming up with a beautiful story also does not make sense if it was not there. Today is the norm to get acquainted on the Internet.
So tell me. At the age of five, most children are able to understand what a dating site is.
In fact, a million options. People get to know each other both in the store, on the road, and on the street.
Let this little romance, but the child is useful to know that when he grows up, he will be able to just meet his other half anywhere.
It is necessary to show tender feelings to each other, but within reasonable limits. The main thing is to ensure that there is no vulgarity in your words and publicly caresses. Sometimes even playful slaps are permissible.
The child, however, after what he saw, can begin to slap on the pope of everyone, because he does not understand the context. A teenager in his place will be happy for parents who managed to keep the passion and excitement in the relationship.
Just consider the age of the child.
As for the close hugs and "decent" kisses on the lips, they are not only allowed, but encouraged. You can still lie with a clear conscience, huddled together, on the couch and watch a movie. Hold hands at a party, a restaurant, for a walk.
Putting your partner's hand on your knee.
Significant views and winking is also not necessary to hide. Parents may have their own secrets, and it is useful for children to be aware of this.
They should feel that there is a very special connection between mom and dad. When children see such conspiratorial views, it gives them even more confidence that their family is on a solid foundation.
In addition, they understand that mom and dad are not just parents, but a woman and a man in love with each other, who are both friends and partners in life.
Show your tenderness and love every day. Remember that for your child you will forever remain a model of behavior.
In this regard, it would be useful to ask yourself how you would like your children to communicate with their chosen ones. If you want a warm relationship to reign in their families, you should set such a bar.
Otherwise, it will be very difficult for children to change a dysfunctional parental scenario. A simple example. If dad is dry and insensitive to mom, the son will be the same with his future wife.
And a girl from such a family will not understand what a man's love for a woman is. Further, two scenarios are most likely: either it will grow clutched and will be afraid of manifestations of male love, or will compensate for its lack of promiscuous sex.
The law is clear: for a child to have a healthy relationship with a partner, he must see them first of all in his family.
The desire to wedge between parents and try to destroy their intimate little world occurs in many children. But obvious jealousy, when a child pushes Mom and Dad apart, does not allow them to kiss or retire – often the result of what he has absorbed and seen.
After all, if parents often cuss and hug twice a year, the manifestation of tenderness of the baby simply will not understand and will not be able to treat the situation adequately. The same thing happens if the parents live peacefully, but their feelings do not show. The kid, accustomed to, that all attention is riveted only to him, is genuinely indignant when he catches his parents unawares kissing.
Although sometimes jealousy is caused by the fact that the child lacks attention. So in each case, you must first find out the reason, and then help the child cope with aggression.