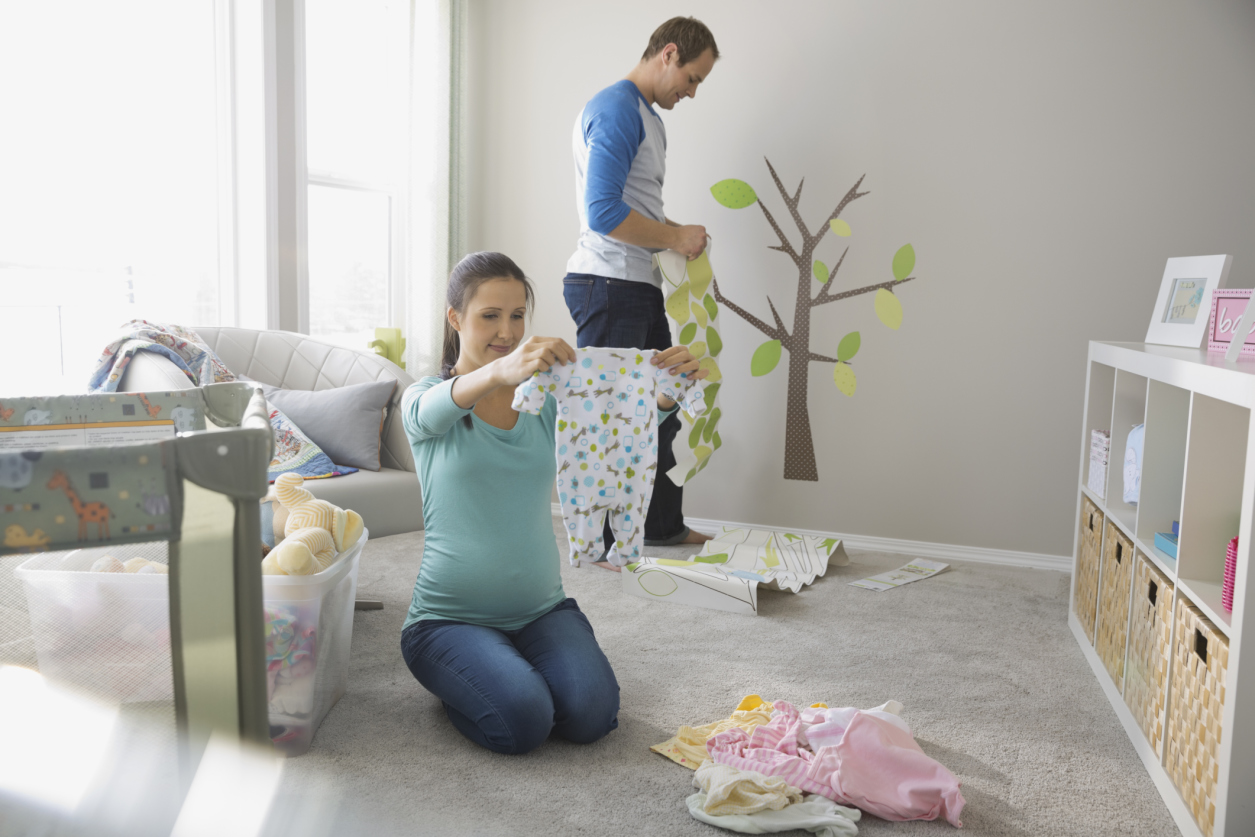 It is better to prepare the nursery for the appearance of the baby before birth. Try to arrange the room so that it was easy to do the cleaning.
The principle is simple: no extra items, because dust can accumulate in them. It is desirable that the windows of the nursery overlook the courtyard or the square, then you will be able to air it without fear that the baby will inhale the city exhaust. In extreme cases, you can install air conditioning.
Follow the humidity of the air – here you can use a humidifier, which also cleans the air from small particles of dust. Another important indicator is air temperature.
The ideal range is 18–22 ° C.
The baby's cot should be in the light part of the room, but no closer than 1 meter from the window. It is desirable that the blanket of the newborn was made of synthetic materials – they do not cause allergies in babies.
The pillow is not needed at all. True, the pediatrician may advise you to purchase a special roller, but only if the baby turns his head in the same direction during sleep and the mother fails to "persuade" him to change his usual position.
It is desirable to buy in advance. For the first time you will need: 5–6 flannel and the same number of thin cotton or cotton diapers; diapers (at the rate of 5–6 per day), 3–4 light and 2 warm undershirts without a collar, 3–4 pairs of sliders, 2–3 light caps and 1 warm, 3–4 pairs of thin and warm socks.
A little later you will need a pair of light overalls for walking, and for the summer – T-shirts, T-shirts and panties.
All clothes of the baby, with the exception of the top, should be made of natural materials. Before you wear a small, all things need to be washed and ironed on both sides.
By the way, despite the fact that special children's powders are on sale now, it is better to wash the clothes of a newborn with baby soap.
Well, the little newcomer was in the nursery. Do not put it right in the cot! Walk around the room with him, show him how she is.
Feeling that the mother is near, it will be easier for the baby to get used to the new environment.