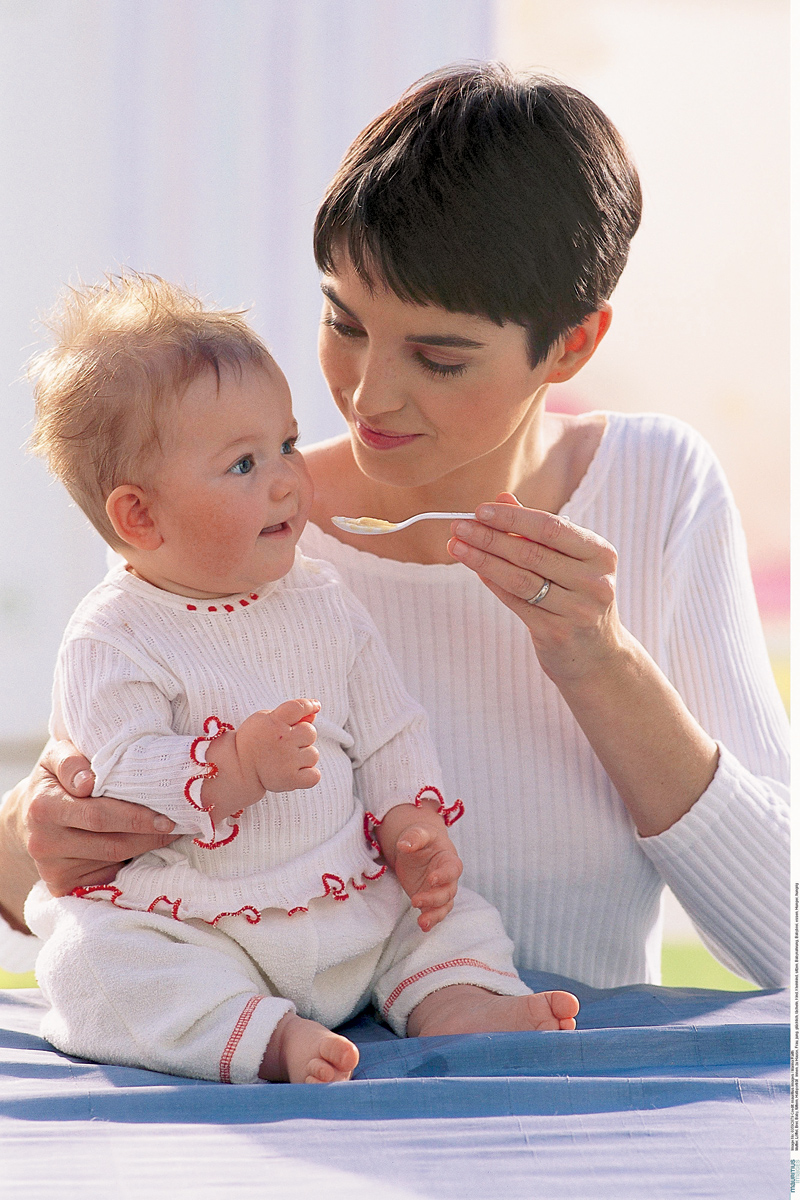 So, it's time to give your child a try adult food. Usually mothers ask the doctor what it is better to offer the baby: juices and mashed potatoes cooked at home, or products of industrial production.
Of course, the "jars" have their advantages: they are prepared from raw materials that strictly comply with hygienic requirements, besides, baby food is always a guaranteed quality, as well as a constant vitamin composition, no matter what time of year you are going to open another jar.
You can begin acquaintance of the baby with new products from the juices: fruit, a little later – fruit, vegetable and vegetable, as well as nectars. They will enrich the child's diet with carbohydrates, minerals (potassium, iron), organic acids (malic, oxalic), vitamins and vitamin-like substances (vitamin C, beta-carotene, folic acid, flavonoids).
Remember that juices are single-component (consist of one type of fruit, berries or vegetables) or combined (they contain several ingredients); clarified or with pulp. As the first juice, choose monocomponent clarified juice, such as apple or pear: these fruits are less likely to cause allergies.
After the child has mastered the juices (the main thing is that their appearance does not cause any problems), offer the kid a denser food – fruit puree, better canned. Remember that, as is the case with juices, mashed potatoes can consist of one, two or several fruits, moreover, the composition of these products, in addition to the fruit base, often involves the formers: a small amount of starch or rice flour, as well as natural thickeners – pectins.
They give the dish the desired consistency.
In addition to purely fruit jars, you will find fruit and vegetable purees on the shelves of the stores, which include vegetables (mainly carrots and pumpkin), fruit and grains, and fruit and milk purees.
The composition of fruit and cereal puree included cereals: semolina, rice, buckwheat and oat. However, since cereals appear in the child's diet later, familiarity with fruit-grain mashed potatoes should be postponed: it is better to try them after 5 months.
Do not forget that semolina and oatmeal contains gluten – a substance that can cause celiac disease (cereal intolerance).
Fruit and milk puree contain cottage cheese, yoghurt or cream, which significantly increases their nutritional value. They can be given to children after 6 months.