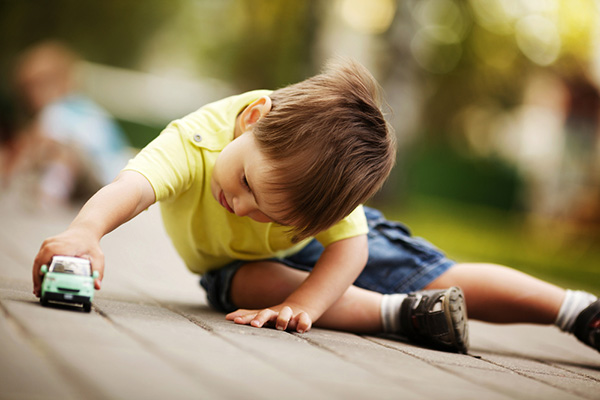 Five-year-old Slava has been ill and has not been going to kindergarten for ten days. While mum sat with him, he was not against such a pastime. But then my mother had to go to work, she was replaced by her grandmother, and the situation changed dramatically. "You are probably bored alone," – said grandmother on the first day and invited her friends and grandchildren.
The grandchildren dismantled the finished designer (work week), shook out all the toys, broke the plasticine city, and stained the table with paint. And – worst of all – they promised to come again. "I agree to mustard plasters, I urgently need to go to kindergarten," said Slavik in the evening to his mother.
Of course, there is no strict norm in how much a child should play alone, and how many – with other children. The game is a leading activity for children.
Same as adult work, hobby, hobbies. And as an adult has his preferences in the organization of his life, in the amount of communication, so the child intuitively chooses his own way of playing.
To compare it with others, to force one to play in a certain way, of course, is not worth it. However, this does not mean paying no attention at all to what games the child chooses, how he plays them.
The game is a very serious matter. It not only depends on the nature of the character, but also forms them.
Through the game, the formation of personality takes place, the makings and abilities are manifested. Without exaggeration, we can say that children's games largely determine adulthood.
So you need to pay close attention to them.
"He is so sociable! There is still no half a year, and he always reaches out to other children, loves to play with them. "
If parents say so about a very small child, then, most likely, they are sociable. A child under 2.5–3 years old does not play with peers.
Of course, he can show interest in other children, their toys, but this is not a game in the full sense of the word (no interaction, active communication). A child up to 1.5–2 years old plays spontaneously – something that causes his interest at the moment. That is why it creates such a mess: immediately leaves the bored item and takes on a new one.
At the same age, the child can observe (but also not for long) other people's games.
From two to three years old, children prefer singles with toys or the so-called side games, when the child plays alone, but in close proximity to other children. This is especially evident in the kindergarten group or in the sandbox. All children build something on their own, each in its own corner.
Sometimes they collide, obviously interfering with each other. Nevertheless, to take and take the baby to another place (to another sandbox, if there is more free space) will not work. One he will not be interested there.
Making everyone play together ("Let's get all the cars together and build one big garage!") Will also not be easy. In this case, the adult will have to join the game and lead the process. Children still do not know how to negotiate, establish rules, establish strong contacts.
In a parallel game, they learn all of this.
The next stage is a related game. She appears at the age of about three years. There is an exchange of toys between children, they tell each other about their game, for a short time they come into action, organized by others, but there is no clear storyline.
Everyone plays as he wants. And only then there are joint games.
Children unite in a group, play according to certain rules, keep the goal of the game, the general plot. Joint games can be different – sports, educational, role-playing. But in any there is a collective beginning.
In order to achieve a result, every child agrees to make concessions. And this is undoubtedly a significant achievement.
All previous types of games remain. Depending on the situation, the mood of the child may resort to them. It's quite normal if, in a new team, a child tends to play alone or simply to watch others play.
It will look around, get used to it, study the relations in the group and then it will be more active. It is also natural if, after kindergarten, a child does not want to play with friends on the street, but wants to sit quietly in his room and play alone. Individual games do not disappear anywhere.
They only develop, acquire new meaning.
"Just do not know what to do with my daughter. Besides us, she doesn't want to play with anyone at all. If she doesn't go into her room, she will lay out dolls for hours, arrange their furniture.
Then he draws, looks cartoons, will play again. She speaks well and does not seem to be closed – she just loves to play alone.
Other parents envy us – they say that there are no problems with entertainment. But we are worried about this behavior. She would soon go to school.
She and her friends will not appear there if she avoids playing with other children. " Parents almost never complain and do not worry if the situation is reversed: the child seeks to play only with other children and cannot spend time left alone.
Activity, sociability are considered qualities that ensure success in life, therefore sociable children always cause joy. "I am calm for him, he will not disappear. Wherever he finds himself, his friends immediately, he can immediately come up with something "; "He is so nimble, talkative, even at his six knows when and what to say," say adults.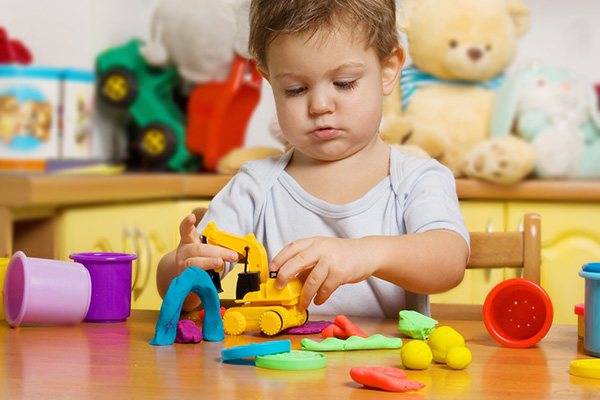 Yes, it is joint games that develop communication skills in a variety of situations, the ability to plan their behavior. Although awareness in matters of interpersonal communication is possible in the event that a child simply looks at how others play and communicate.
But own skill in this area is impossible without practice. Children who like to play in companies tend to be more open, agree more easily, do not particularly worry about failures.
However, do not underestimate the game "alone". They learn a lot too. Their main value is in the development of the ability to occupy.
If not, the person is dependent on others and not always discriminating in communication. Even children who cannot play on their own are often prone to behavioral and destructive disorders. A bored child is sitting and scratching the table.
Or standing at the window and quietly tears off the leaves of the flower. Or starts to molest a sleeping cat. Because the one who does not know how to build, always starts to break something.
A child who knows how to play without the participation of others is more independent and creative – finding an exciting lesson for one is much more difficult. In general, you should not give preference to any one kind of games.
Both singles and collective are important for development.
If it seems to you that the child is not playing enough with his peers and you want to instill in him a love for the team, you must first find out if this is a real problem or your subjective opinion. "We have two children with a rather large age difference. Daughters seventeen, son only five.
My daughter is very sociable, no problems either at school or with friends. The soul of any company and even with adults quickly finds a common language. She is from her early childhood.
She even asked to go to the kindergarten at the weekend. Little is not like that.
He goes to kindergarten, but if the tutors do not force him, he plays alone. If we go to a birthday party, then in an hour we are already asking for home.
No games and clowns will not captivate him. The psychologist said that there is nothing terrible, just a son – a pronounced introvert. But this is no better for me.
I see the example of the older one, how important is communication. The more acquaintances and friends you have, the better. " Many parents have the image of an ideal child.
Alas, to make so that the son or the daughter in accuracy corresponded to these representations, it is impossible. Much really depends on the innate characteristics of the nervous system, and the child will develop harmoniously only if we take this into account.
A child who knows how to play with other children does not feel afraid of intercourse, but still prefers quieter and more solitary games, hardly needs to be intentionally, for reasons of "need to communicate more," looking for a company. The problem can be considered the situation when the child does not develop relationships with peers.
For example, can not play without breaking the rules. Or all the time provoking quarrels, fights.
Or afraid. It happens that the parents themselves, perhaps, even unconsciously, form a negative attitude towards the team.
Fearing bad influence or aggression on the part of children, they take their child away from the playgrounds, protect him from "these children". And then they convince me that playing together is good. Encourage your child's play, even if something goes wrong in the game as you would like.
Teach him to forgive, to put up, and to insist on his own, and to give in – but not harshly, but simply in the form of advice and comments. Limit your social circle if you see that playing in a big company is hard for a child.
And if the task is reversed – to teach how to play alone? Also we study the behavior first. "A toy full house. Sit down and do as much as you want.
So no: how come the weekend, we have a solid nagging. Katya can not play by herself, even in the room does not remain. And in general in a bad mood, if the whole day there are no events, entertainment, and no one comes to visit.
We found a way out of this situation. Every evening after the garden – a swimming pool, or a development group, or English.
Here is another section of boxing for girls will soon open. Then, if we pass the selection, there will be figure skating.
And loneliness we punish her. Yes, that's what we say: "If you behave badly, you will play alone in the room." It is difficult to instill in a child a love for what has negative meaning for him.
Children, who as a punishment are deprived of communication or ignored, will never understand the charms of solitude. Even harder to learn to play alone, if adults also perceive the situation of isolation as a problem. "Are we going to sit at home all day?
It is also possible to die of boredom! "Adults should find lessons for themselves and show the child that it can be very interesting to one. Sometimes the inability to play alone is a sign of impaired attention. Children with the syndrome of lack of attention need constant external stimuli, it is difficult for them to focus on their thoughts, to keep their plan and goal of action.
Teaching them to singles is imperative – this will be a good addition to the general treatment. True, parents will need a lot of time and patience. At first you have to play together or just stay close.
Watch the child play, ask questions as you go, distract if you see that he is tired. Do not try to take his game as long as possible. On the contrary, interrupt when you are not tired yet.
So the interest will remain, the desire to return to the game again.