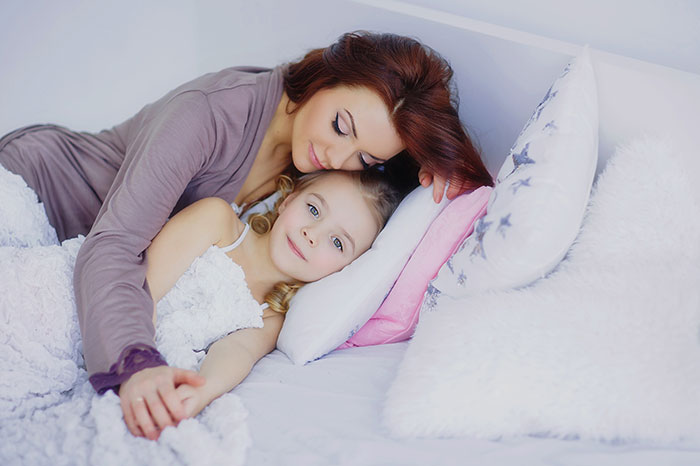 Happy parents For several years now, after the dissolution of the Tutsi group, you have been acting as an independent singer and songwriter. Is it harder for one to work?
Lesya Yaroslavskaya In some ways, of course, more difficult, but mostly I enjoy it. And above all, because I myself am responsible for everything that I do, and I make all decisions on my own, no one dictates anything to me. On the other hand, the responsibility is big, because I write the songs myself, and if something does not work out the way I want, I don't even have anyone to refer to.
Of course, there are problems with the placement of the repertoire, because for me there is no powerful producer, who usually undertakes such kind of care.
S.R. Where can I see, hear you?
L.YA. Basically, on the internet. In general, for the performer the network opens up great opportunities.
First, there you can immediately upload fresh material: music, video, clips. Secondly, a spectator response so necessary for an artist instantly arises. You'll write a song before – and you don't know if you like it, but now you can immediately read the responses.
You know, I am very worried when only one keystroke separates me from releasing a new song "at will", on the Internet, to the court of listeners. At this moment, it seems to me, there is some kind of rebirth of the song. And how nice it is when people write their opinions!
Although opinions are different, but, thank God, critics are few. Probably because the people who come to my page treat me well.
And besides the Internet, I go on tour. Recently I returned from Kazan, the other day I am flying away to the North Caucasus.
S.R. Lesya, your popularity began with "Star Factory 3".
Would you send your daughter Liza on a similar project when she grows up? L.YA. If she really wanted to, I would not resist, but supported.
No doubt this is a great and rewarding experience. Of course, the project became a test for our family, because I was already married (the only one among the contestants), and my military husband was absolutely not ready for such a turn of events. I remember Andrei literally put an ultimatum, saying: "Either the family or the project."
And with all my love for him, I found the strength not to abandon the "Factory". And I really wanted to participate, because I sang on stage since I was 4 years old, and of course, I dreamed of a singer's career.
I realized that if I didn't go to the project, then I'll reproach my husband for all life's failures and if he loves me, he will be able to understand and accept my passion for music. Later, my husband completely changed his attitude to the situation and even became my assistant.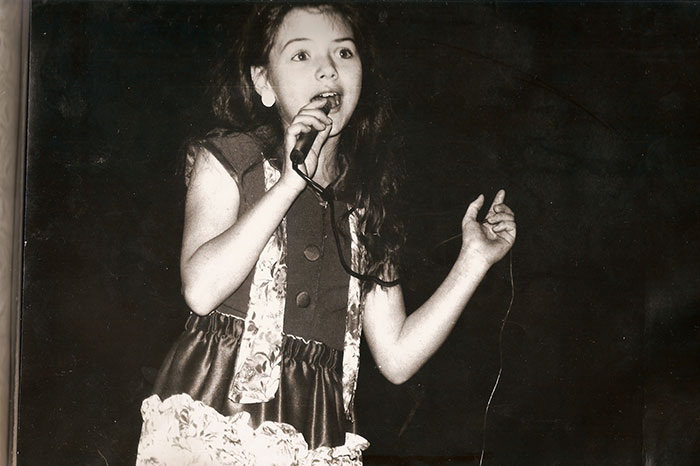 S.R. What does it mean – you are on stage from 4 years? L.YA.
My father, like my husband, is a military man: we lived all our life in military camps, where, together with my mother, we performed at festive concerts. By the way, at a similar concert dedicated to March 8, my husband and I met.
Interestingly, he had never attended such events before, and then he came on the advice of a friend. As soon as I saw him in the hall, for some reason I immediately realized that this was my man, I even had a thought that this was my future husband. Although before that I did not believe in such stories.
Handsome, handsome, smart, he immediately seized my attention. On that day, at the feast, they treated me to ice cream, I smudged them and right there beside the snow-white, starched handkerchief, Andrew appeared, and from that moment everything began to turn.
We met with him for a year and a half, then got married, then signed and literally immediately took me to the "Factory", and then I left for the hardest tour. Imagine – 30 cities in 30 days and almost a whole year.
Of course, Andrei was very difficult, harder than me, I think, because I could somehow get distracted at concerts, but he just waited for me and went crazy. Even good people poured oil on the fire, saying that I was not alone on tour, there were many young guys around. Fortunately, we have the strength and wisdom to survive all this.
Such a good test of our feelings turned out.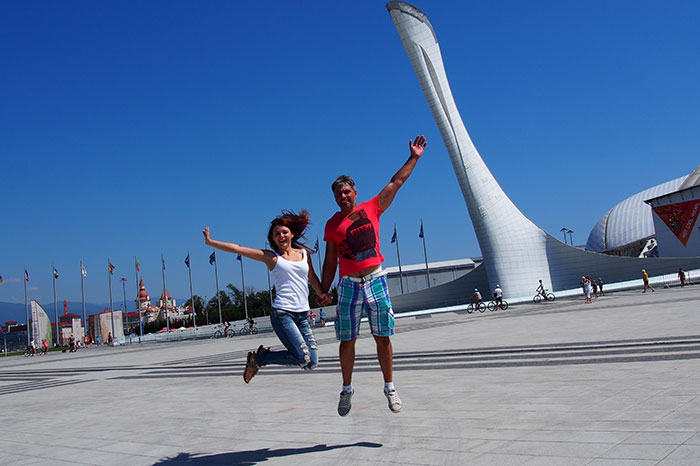 S.R. You have been together for 14 years, and what is the secret of a long happy relationship?
L.YA. The most important thing, in my opinion, is love and trust.
And we have a very trusting and friendly relationship. And the family has never had a separation of household duties.
If Andrew sees that I am tired, he can do any thing for me: cook lessons with Liza, and food, and vacuum. And I'm the same.
We support each other constantly. And we spend a lot of time together. If there is a free minute, we don't try to run around the guests, we prefer to spend time together at home with our family.
We adore, for example, playing board games, inviting relatives to visit. An example of parental relationships for the future life of children is very important, I know this from my own experience, by the way I focus on the relationships of my mom and dad, which are really both in joy and in sorrow together.
So I would like to. In general, talking about everything, pronouncing any problem, insult, not keeping silent, not concealing, not destroying oneself with innuendo is another component of good relations.
S.R. Tell us about your daughter Lisa.
What is she keen on? L.YA. From the age of 4, Lizaveta studied at the choreographic school and at the artistic school.
And recently we added an English school and a music school, and the choreography had to be left, just there was not enough strength for everything. In addition, this year Lisa went to the first class. At first, they did not have time, then they got involved.
So many different things, because I want my daughter to try herself in different directions. And then, when it is determined, there will be something important.
S.R. She does not complain that it is hard for her?
L.YA. It happens. That is why we abandoned the choreography, for example.
But Liza, in fact, has free time, we all plan so that she has time and rest. Now I see that she is coping with the volume of classes, but if I understand that there isn't, then we will cancel something necessarily.
Why risk health? For example, I know a child who, from overload, began to turn gray at 10 years of age.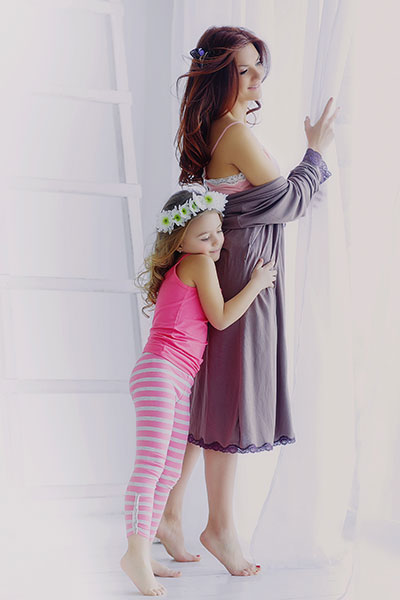 S.R. How do you find a common language with your daughter? L.YA.
I always wanted to be for Lisa more of a friend than a mom. Even when she was 2 years old, we already went to the store to choose her things together. And before you buy, suppose, boots, I always asked my daughter if she liked them.
But otherwise, the thing is to wear this to her! And the same goes for everything else – always trying to listen to her. Daughter is a girl with character, hyperactive, of course, not always everything is perfect with us.
But I try to find the right solutions and always listen to sensible advice. For example, our school psychologist explained to us, parents, why children become so capricious when they come to school and advised how to communicate with them at that time.
And in order for us to understand how difficult it is for a child to have everything new at school and what discomfort he feels, the psychologist asked his parents to write a couple of phrases with his left hand. You know, it turned out to be more intelligible than many words!
I often ask her about feelings and relationships with peers, while Lisa is very frank with me, I hope this will continue.
S.R. In one of your clips, Lisa was shot as well, how was it? L.YA.
I had the idea to remove the children of all my friends in the clip. And we all, both children and parents, got the most pleasure.
And Lisa a year ago took part in the music video of the singer Nastya Lyubimova, speaking there in a cameo role. True, the work was difficult, the shooting was delayed by 6 hours. I remember that Lisa, who was then five and a half years old, told me: "Mom, I will never again be shot, because they are deceiving here, they promised to take it off right away, but they are delaying the shooting."
She was wildly tired, but as soon as the cameras turned on, her daughter worked like a professional actress. And recently we were on the program "Big Little Star" by Nikolai Baskov, where the shooting ended at 3 am. Everything was supposed to start at five in the evening, and it began at midnight, and all this time our children were sitting in the dressing room.
It was hard, but when Lisa saw Kohl, they talked, and she also received gifts, the difficulties were forgotten. I can say that Lisa likes shooting, but I don't really want her to immerse herself in this activity, so I do it.
S.R. Lesya, what would you wish to all moms?
L.YA. So that all moms have at least two children. This is so important when the child does not grow alone!
And I really want this for myself. In general, I want three children, I want my own people to appear as well. And Lisa really wants it. By the way, about native people and not only people: for a very long time I categorically denied my daughter a pet, because my husband was sharply against the fur of cats and dogs in the house.
And the child suffered, begged us for a year and a half. And at first we felt sorry for the leather furniture, then we thought how wool would roll around the whole apartment … But when I saw that Lisa started talking to her toy animals, like real ones, I realized that I needed to do something.
I found a kitten on the Internet who had to be picked up from the Tula region, we liked him so much. And now this Scottish Fold cat Stesha lives with us.
She has been with us since June, and you know, absolute happiness has been at home all this time. My husband loves her, in my opinion, more than Lisa and I do. And Lisa just runs from school to Stesh, considers her his main friend.
And do not care about leather furniture when there is such joy, such warmth! Therefore, I advise everyone, if a child wants an animal, be sure to get him.
Now, to our cat, Liza and Andrew and I are still lacking just a brother or sister.
S.R. And we sincerely wish you this!