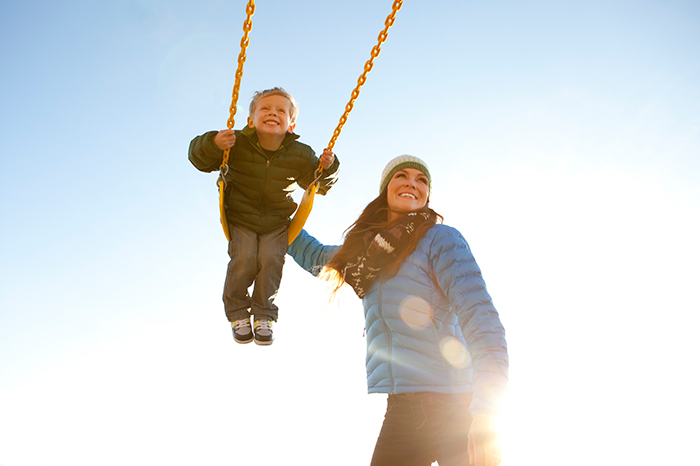 "I never thought that I would turn into a mother whose daily cares for children absorb all interests, but recently she looked into the face of reality," admits Olga, the mother of two preschool sons. – Three times a week I need to take a senior to a hockey training session, a younger one to go swimming, and two times both attend an English group. I chose for children the best sections and circles in the city, and they are far from each other. In the evening, having played with my sons and helping them to remove toys, I sometimes find myself thinking: "Where is my life?" Children will always be the most expensive thing I have, but I get tired of putting up endless duties. "
The current generation of parents is forced not only to control children more, protecting them from the temptations of the adult world, from computer games to increasingly affordable fast food, but also spending much more free time with them than it was twenty years ago. According to statistics from the University of California, in 1995, mothers gave children about twelve hours a week, but in 2007, this figure increased to twenty-one hours.
And if the child is not sleeping, the parents are included in every moment of his busy life, which they themselves have organized. "It used to be in the order of things to send children for a walk and not wait until lunchtime, and they learned to engage themselves and solve their problems on their own," writes Leslie Bennett, mother of two adult children and author of the book "Women's Error: Are we giving too much?" . – Today, I often hear my friends blame themselves for the fact that they are "bad mothers", because because of the work they could not get to the competition in the sports section or school performance. As compensation, they are trying to involve children in an even greater number of activities and entertainment, and inevitably fall into the vicious circle of the impossibility of everything and have time to blame for it. We must do something to break this vicious circle that hurts both parents and children.
After all, it is on them that we, alas, often tear down the accumulated tension. "
"The drama club, the photo club, the horkogok — I want to sing …" If in the famous poem of Agnes Barto, the little heroine herself chose lessons for herself and visited them without parental accompaniment, then today it is almost impossible. City life is less secure and requires the presence of a number of adults. Changed and our attitude to child employment. "The constant increase in workloads is largely due to the fact that parents compete with each other," considers the child psychologist Olga Kabo. "Observing how children are involved in new activities and learning about other people's successes, we ask ourselves:" Am I doing enough for my child? "It seems to us that this is the only way we are laying down a prosperous future for him.
Of course, there is nothing wrong with activities, provided that the child likes them. At the same time, it is important that he has time for himself: for games and leisurely returning home, when you do not push him, but give the opportunity to watch what is happening around or talk to you heart to heart ".
We try to attend all classes, trainings, demonstrations and concerts of children. For this purpose, we specially reshape the working schedule, we encounter a misunderstanding on the part of the management and, finally, we do not leave time for our own occupations and interests. "If you honestly ask yourself if your every-minute presence in his life is so necessary for a child, the answer is likely to be negative," says psychologist, author of the book "Bored and happy: How time spent without parents helps children develop." Michael Thomson "When children are involved in activities or play, the parent is not always helpful, and sometimes it only distracts." Dr. Thomson tells how at a meeting with his parents he invited them to recall the most memorable episodes of childhood.
When he asked to raise the hand of those who shared these minutes with their parents, only 20% did. The remaining 80% told stories that they experienced outside the presence of adults. "If you want your child to gain an important inner experience, move away from him and give him more freedom," calls Michael Thomson. – When the parent is constantly around, the children can not really deeply survive and comprehend what is happening, whether it be a game of hide-and-seek or a small victory in swimming training.
Emotionally, they are all the time connected with those present next to mom or dad and are largely guided by their reactions. "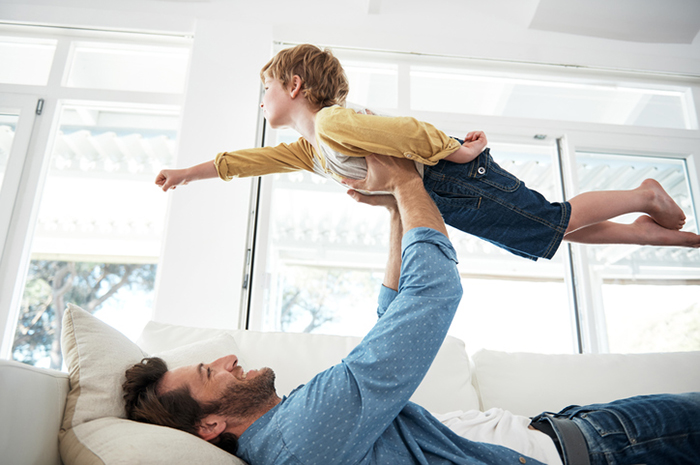 In his somewhat provocative book "Why being an Excellent Parent Means Joy, Not Responsibility", economist and father of four children, Brian Kaplan, citing numerous studies, argues that it is pointless to turn fatherhood and motherhood into a tiresome race. After all, if we believe that by investing time and money in classes as much as possible, we provide children with a better future, then, according to the author, we are deeply mistaken. The largest study of scientists from Minnesota, who observed more than 1,300 adult twins, showed that identical pairs with the same set of genes demonstrate equal results in life satisfaction compared with those who were united only half of the gene set.
Subsequent work confirmed that genetic predisposition, and not the amount of effort spent by parents, had a greater impact on the success and happy self-perception of matured children. "This argument, on the one hand, grieves: can we so insignificantly control our future? On the other hand, it gives us and our children inner freedom, "says Brian Kaplan. "Child development in the hope of future success is a false motivation for both children and parents," says Olga Cabo. – It deprives the most important thing – to get pleasure from the occupation to which the child devotes the current moment of life. Instead of aiming children at global results when they mature, it would be much more important to teach them to fully give themselves to the work they are doing right now.
This skill is a guarantee of their happy sense of self. " A study by the American Institute of Family and Work, in which more than a thousand children took part, showed that the main children's rebuke to parents was not a lack of communication.
The children complained that their mothers and fathers were often tired and annoyed, and they would like to see them happy and calm.
Organized leisure is necessary for the child. However, if we take care of ourselves here too, then the children will simply forget how to find and invent their own games, developing their imagination. Children's psychologist and writer Michael Thompson advises at least up to eight years of age to give children as much time as possible to play alone or in the company of their peers and only after that should they begin to become more actively acquainted with developmental disciplines. "Do not strive all the time to make a company for children," he writes. – They will find a lot of interesting things themselves.
Do not think that only with the participation of adults they are able to play educational games, and even more so worry that without you they will suddenly become bored. By giving your child a taste of freedom and playing by your own rules, you will help him plunge into the world of fantasy and association, which is necessary for his development as much as other important activities with the participation of adults. "
To become a more relaxed and confident mom, it is important to find like-minded people. "My friend Alla raised her son alone," says Marina, the mother of four-year-old twins. – She often had to stay at work and lacked funds for extra classes and entertainment available to peers from full families. However, this did not prevent her son from seriously taking a great interest in science, learning well and independently entering a prestigious university for a free department. He grew up to be a kind and considerate person who loved animals, because homeless cats or dogs that the boy picked up always lived in the house.
His mother was never against it. When I asked her about how she managed to raise such a wonderful guy, she joked: "I was an irresponsible mother."
Of course, this is a joke, but the example of a friend who trusted her son and gave him more freedom influenced my attitude to my own, yet small children. " "Alla's story is a good illustration of the fact that freedom from excessive parental attention allows children to understand what is really interesting and important for them," says Olga Kabo. "It is necessary for them as well as the parent, who gives confidence that his beloved and gifted child will certainly find his own and only his own way in this world."
1. Do not compare
When other parents begin to tell you about the success of their children, be attentive and polite, but do not compare with your child. It is not necessary to report in response to victories or, conversely, the failures of your children.
It is important to educate both in oneself and in children that they follow their own independent way.
2. Leave one
If you are constantly present in the classroom of children, try to start to miss them. Perhaps at first it will cause surprise or protest of the child, because you yourself taught him a certain routine.
However, very soon he will get used and will start to enjoy the pleasure of independence.
3. Do not rush to help
Let the child deal with the problem and survive the difficulties. If he cannot share toys or quarrels because he wants to get another role in the overall game, do not rush to his aid. It is important for children to realize that failures are inevitable, but they can be overcome.
Later, when the child himself agrees with friends, you can talk to him about what happened, making it clear that you always support him.