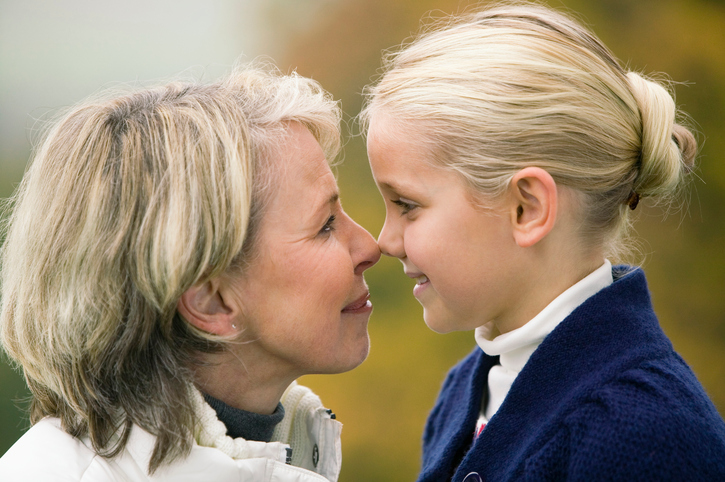 One of the obvious features is the ambivalence towards this situation of society. Encouraging everything that somehow demonstrates the desire to be active, to preserve youth in all its manifestations, to changes in life, it identifies areas and individual activities where all this can be allowed and where it is not.
A woman who changes her job in the fiftieth anniversary year, goes to college, moves to another city, breaks her relationship for a long time and starts a new one, definitely young. "It's never too late to start a new life. Age we invent ourselves.
You proved that these are just numbers in a passport and the main thing is how we feel and behave ourselves. " Everyone will say something like that, everyone will admire.
It is quite another thing if the same woman announces that she is expecting a child. Yes, she decided to do it with the same purpose – to make her life more complete, rich, interesting. And – yes, it also testifies to the activity and youth.
Nevertheless, the words of support will be much more reserved. "Well done, what can I say, I decided …" And no one will assure that we come up with age ourselves – on the contrary, there will be accurate calculations and warnings.
"I'm forty-six. And this is my first child.
And I would be happy if there were no disagreements in the family and with my friends about this. With their question "Did you think well?" Make me angry. It's like I'm under age or doing something inadequate.
Yes, I thought more than all of them put together about their children. And, of course, for me it is also not easy.
After all, even I pass medical examinations more than other mothers. So a request to others – just rejoice! "Anna
Society approves of any manifestation of youth as a way of life and thought, any desire for it. But not so. Why?
Because this is a collective unconscious fear for the offspring, for its health and safety. Nature inspired it to people in deep antiquity, and in terms of procreation, we strive for generally accepted and time-tested standards.
In this area, ideas about the appropriate and inappropriate age, what is "on time" and what is "not on time" are preserved. A woman whose decision to become a mother is contrary to these ideas will experience the complex emotional mood of others.
No, not condemnation, rather, some doubt, surprise and tension. And it prevents many expectant mothers from feeling harmonious.
This state of affairs is worth being prepared for. To each question: "Is not it too late?", Every puzzled look did not cause offense or protest.
In order not to waste emotions in vain and focus on what is important.
When the birth of a child does not happen as in most families, the question of the causes is always more significant, always in one of the first places. This will interest the immediate environment now and will be a reason for the child's thoughts to think later when he grows up. Of course, all people are worried in one degree or another by the story of their birth.
However, children born in the most ordinary family and in the most ordinary circumstances almost never ask the question "Why and how did I come into the world?", Even if later, for example, the parents broke up. In contrast to children born out of wedlock, or from too young mothers, or – on the contrary – to those who by age could well become a grandmother. Indeed, in the first case, the situation is perceived as an ordinary normal course of life, in the second – as some kind of special story.
In the mind of a person born "not like everyone else", the story of his birth into the world always takes a larger place. And in childhood, and later.
And she can significantly influence his attitude.
"… I never asked my mother how I was born. For some reason, it was anxious to think about it.
And, although I saw photos where my mother was pregnant, and those where I was only a few days old, it always seemed to me that I was not my dear. When I was in the fifth grade, my mother became seriously ill, and her friend once said: "It's good that at least you are. And now I'd have one left. "
Later, I learned from this friend that my mother did not love her husband and did not want children from him. Then they divorced, my mother for a long time looking for the perfect man for a relationship.
In forty years, she became pregnant by a casual acquaintance, and her friends persuaded her to give birth – as they say, for themselves. "She really appreciated you. Maybe not always she was able to show. "
I understand that my mother did not know how to communicate with the child. I do not take offense at her.
But for a very long time I had the feeling that I was superfluous, random, that I was not particularly happy. It disappeared only now when the children were born and I felt what true attachment means. " Maya, mother of Masha and Leni
In this regard, it is worthwhile to consider in advance what, how and to whom to talk about it. The information may be true, but it should not hurt or disturb. It is important for any person to recognize the nonrandomness of one's birth, its desirability for relatives.
And the fact that this in itself was the main goal. The child is not very nice to know that he was born, because the older brother grew up, he left, his mother was very bad without him, and now … It's better if the parents always wanted another child and he was finally born.
Changes in activity, emotionality, speed of response – all this is inevitable. This is not so noticeable when people live in a normal mode, they themselves regulate the load.
But the child changes the conditions of existence drastically; care for it requires the application of a huge amount of forces.
"Listen, and what rattles were always so loud? You can go insane from them, "my husband once told me.
He himself and his daughter are just walking. If he gets up at night, then he then has pressure, if he plays for a long time, his back hurts. I, frankly, I myself am very tired.
Still, a child at eighteen and a child at forty-five are not the same thing. I managed to study at the institute with the first son, and now we even call a nanny sometimes. Strength is not enough to play without a break – feed – bathe – walk.
And, of course, there is a lack of silence and a state of relaxation. But, I hope, we will soon get used to this way of life.
Because attention and entertainment, our baby every day requires more and more. " Elena, mother of Julia
The older the parents, the calmer the children's behavior. This is the influence of the educational environment.
Parents demonstrate more restrained emotions, a more even attitude towards different situations. Their speech, movements, facial expressions are softer, and even noisy games performed by those over forty are not so noisy.
Children unconsciously adopt all these traits, get used to this particular way of life. They are more prone to contemplative entertainment, before others begin to read, draw, memorize poetry. It does not bother parents, rather, on the contrary, it even pleases.
The child early demonstrates observation, good awareness in many issues. However, in the company of other children – on the playground, in the kindergarten – a certain separation from the team becomes noticeable.
Not that they could not play together, but simply their rules of communication, their environment is not the same as that of most children. After all, even for preschoolers it is important to be with a partner in games, as they say, on the same wavelength. "Be quicker, more active, have fun with everyone," parents say. But the child sometimes does not even understand what they want from him.
Solving a problem beyond the age of adult education can be done in only one way – to involve other people in communication. Adults, but younger. Relatives, older children, friends.
It is desirable that the child went to kindergarten – even if the mother has the opportunity to devote herself entirely to the family. This will also contribute to the activity and the formation of a variety of behavioral traits.
"I myself am a late child. I remember well the sensations when one of the children in the kindergarten or school shouted: "Larisa, your grandmother came for you!" On the one hand, it was insulting for my mother, on the other, of course, I was embarrassed. For myself, even then I decided that I would have children only at a very young age.
But ironically, everything turned out quite the opposite. I'm fifty-two now. Children – thirteen and four.
Nobody tells them that I am a grandmother – I pay a lot of attention to my appearance and even have already done plastic operations. But I still worry about how children perceive our age. I'm afraid for the relationship such a difference later still will interfere.
In any case, my relationship with my mother interfered. We have never been close. " Larisa, mother of Sasha and Polina
Everyone understands that it is possible to predict the future only to a certain extent and that after five, ten years everything may not go exactly according to our plan. However, young age is characterized by the installation, called in psychology "unrealistic optimism." Everything will be fine no matter what.
Thoughts about the future of older people may also be positive, but they have a more sober look and connection of factors. In the sphere of parenting, such a pattern also exists. The more mature people are, the more they have concerns about the future of their children.
And these experiences are very detailed. How will we look when the child finishes school? Are we healthy to take care of ourselves all the time?
Would he not move away from us? What happens to us – who will support him? How does he even worry that he has such parents?
If such issues are intrusive, then the matter is rather not just in the desire to take care and create good conditions. Perhaps there is some deeper fear associated with one's own experience and perception of age.
This, of course, is worth thinking about. Why age scares, how do you imagine a person in different life periods, what kind of relationship do you expect. And – that in this regard it would be ideal for you, the child and the family as a whole.
In reality, each person still chooses his own image of everything and follows it. As for children, the age of the parents, of course, is important and affects the upbringing.
But not at all in the sense of "worsens, complicates." Relationships are a complex and multifaceted structure, and all factors are interdependent.
Emotions, words, attitudes, willingness to listen, understand and accept, the ability to look at situations from different perspectives, the ability to rejoice and demonstrate a positive view of the world – all have an impact on whether trusting relationships with the child develop and whether he will be happy. And this, you see, does not depend on how old the parents are.