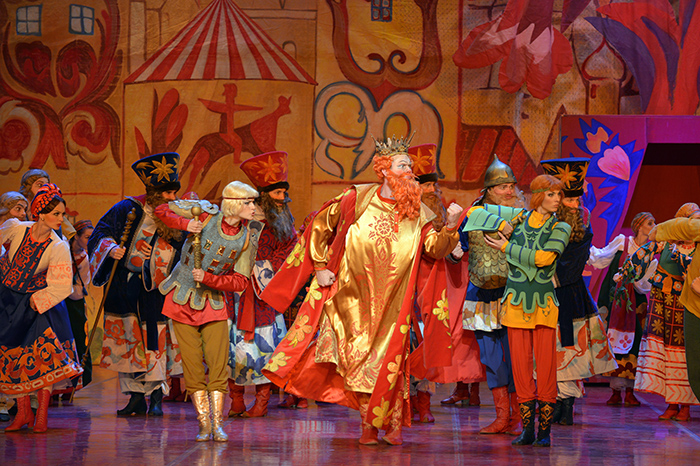 Last week before the beginning of the first hot holidays – "May Day", it's time to get real "winter" impressions in the theater.
On April 28 and 30, the Natalia Sats Theater will show the most "snowy" performances of the repertoire: "Twelve Months" by Sergey Banevich and "The Snow Queen" by Alexander Flyarkovsky. These operas are ideal for children of primary school age and preschool children – those who are already familiar with the stories of their favorite fairy tales, and, perhaps, read them themselves, and therefore it will be with particular interest to see how a famous story is told from the scene of musical theater.
April 29 in the Great Hall will not show the "winter", but the most "white" play posters – the ballet "Swan Lake". The image of the swan queen Odette, born of the fantasy of the great composer, will always remain a symbol of Russian ballet, its spirituality and noble grandeur.
The romantic legend of a prince in love with Odette and an evil wizard who turned her into a White Swan, and a prince enchanted by the seductive black double of Odette with insidious Odile, is embodied in the Natalia Sats Theater in a classic version close to the first productions of Marius Petipa.
On the same day, one of the last prime ministers will play on the Small Stage – the miniature concert "Mozart and Salieri" by N.A. Rimsky-Korsakov and "Motya and Savely" by contemporary composer Alexander Tchaikovsky. "In our performance, the audience will first hear the classic interpretation of Pushkin's plot, and then take another look at the same story, but from a completely different point of view: from the perspective of artists who would like to play Mozart and Salieri, they would like to be geniuses, but are they all artists, and they can only quote the great, "- says the director of the play Valery Merkulov.