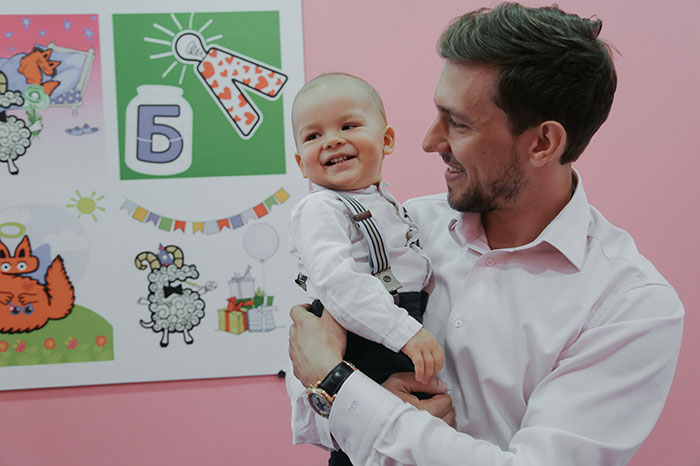 Kid-Friendly is a global project aimed at creating a friendly space for children in any city. The idea of ​​Kid-Friendly is to make children and their parents feel free and easy in the city without experiencing any inconvenience.
If the office has the opportunity to organize a minimum children's area with a table and chairs, water and a place where you can wash your hands, it can easily become kid-friendly!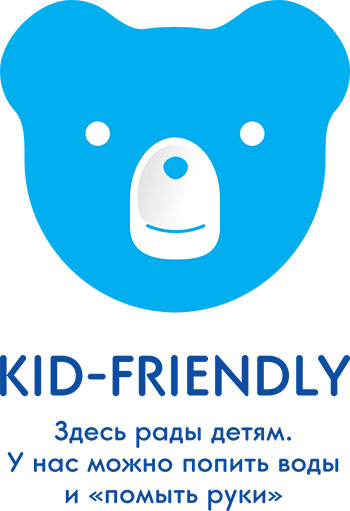 How was the idea of ​​the Kid-Friendly project born? The inspiration for the Baby Club came after a 2015 study by the Agency for Strategic Initiatives.
It turned out that a large city seems very unfriendly to parents with children, even when it comes to the simplest things (for example, having drinking water or a toilet). A simple and ingenious thought came to mind of Yuri Belonoschenko, the founder of the Baby Club: what if at the first stage to use the resources that are already available? After all, it does not cost anything to give the baby and mom a little rest during a walk in one of the 250 "Baby Clubs" of the network!
As a father of five children, Yuri himself perfectly understands that changes in the atmosphere of the city are as relevant as possible.
Designer David Minasyan joined the project (among his works, by the way, is the navigation scheme at Pulkovo Airport!): He painted the Kid-Friendly logo – a friendly bear for a friendly company. Companies that have joined the project, place stickers on their doors, thus saying that children with parents are welcome here.
The project is not going to stop only in friendly spaces of the "Baby Clubs". To date, Central Children's World in Lubyanka, Imaginarium, MamasPapas, Cookhouse, I love running, Double Bee, SELA, Correas, Fingers, Anderson, Chocolate Girl and ELC have joined Kid-Friendly!