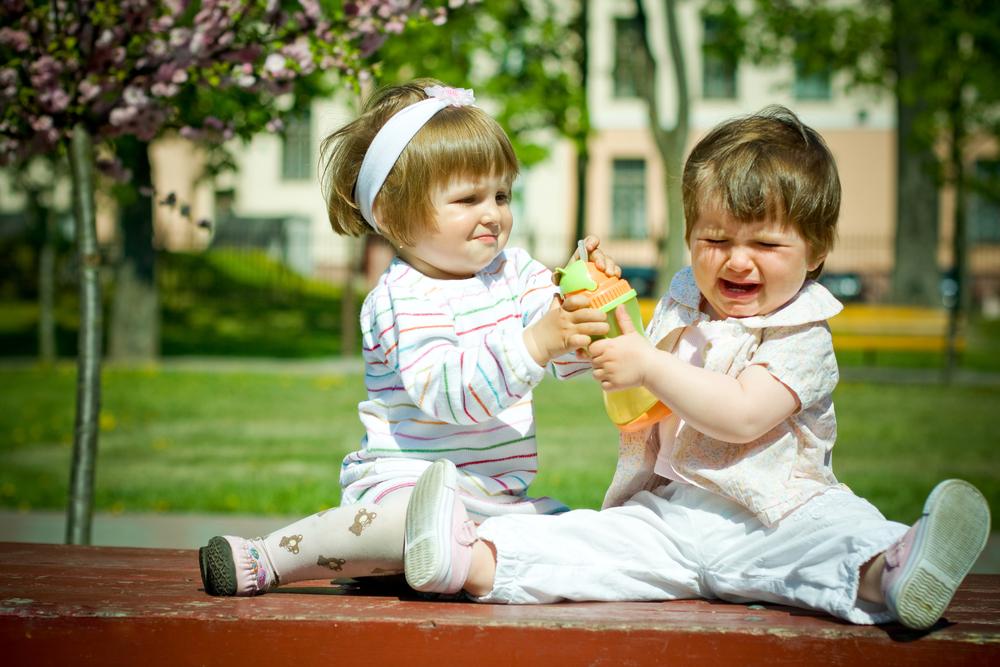 Preschool children conflict, as a rule, because of toys. In this situation, it is important to help them learn to play together and during the game not to divide the toys into "mine" and "yours". When making gifts, try to avoid situations in which one child will not receive what the other has.
To warn in advance of possible conflicts, determine the time of owning a toy for each child. Buy as an assistant a small timer that will support you not only during the distribution of toys, but also when the battles for the bath or the seat in the car start.
Also very helpful to count the lot or lots. Teach your children to give way to each other.
Every family has common and personal items. For each, they are known, so when buying new toys or books, immediately designate their "status".
In a situation where children receive one thing for two, it is necessary to remind that the gift is common, so that the children understand that they have equal rights to it. On the other hand, every child has the right to his personal thing, for example, a schoolboy has textbooks or pencils that cannot be touched by the youngest. "Mine" makes sense only next to the words "yours" or "someone else's."
Every family member, large or small, needs to be separated and separate from each other, needs personal space and property.
Parents can set a good example for their children, respecting their property, for example, asking the child for permission to take something from the table. Teach your children to cooperate in the game, respect each other's rights and try to sort things out with words.
Give each kid their own place at the dinner table, personal bookshelf or just a small box for their own secrets.
It will take time for you to teach your children to express their feelings in civilized ways. Tell them more fairy tales and stories about friendship, about how people put up with each other, and you will see that this will begin to bear fruit.
And yet the quarrels that occur because of the toys, it is quite simple to settle. It is more difficult to do this if the cause of the conflict is that one of the children feels deprived of parental attention.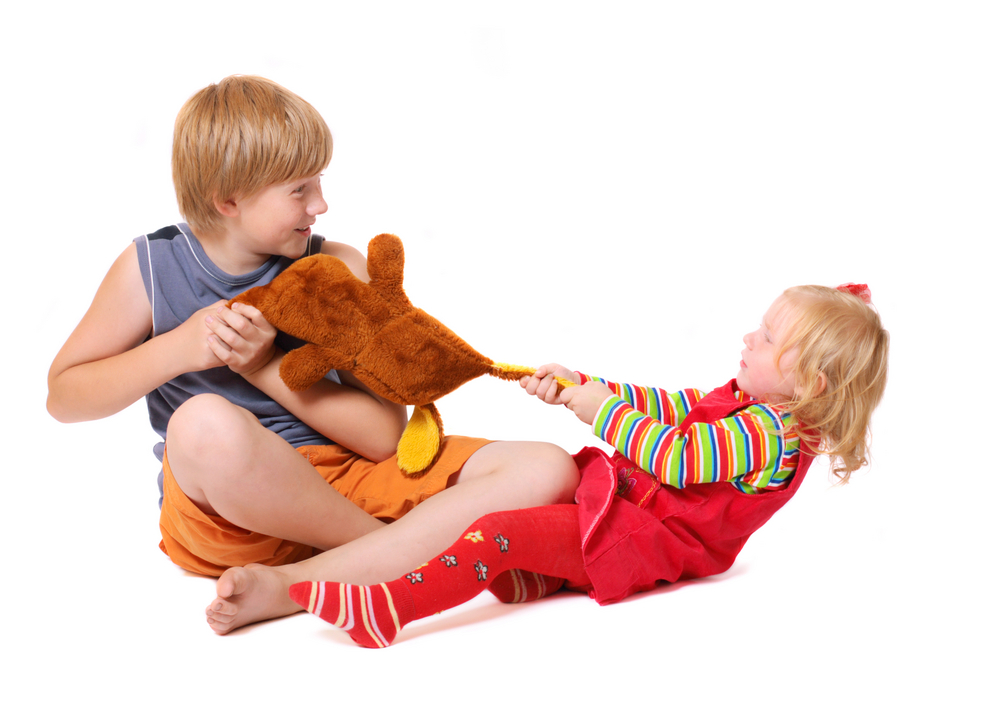 Mostly children's quarrels arise because the children did not share something. The only question is what exactly.
Perhaps this is an interesting book or toy, and perhaps your attention.
Attention is not a toy; it can be very difficult to divide. The slightest injustice on your part can cause a quarrel between children.
Parents will have to act as fair judges in the inevitable rivalry, stop fights, help put up and apologize.
As for jealousy between children, it manifests itself at any age and for any difference in years. It is difficult to share maternal love, because to share is to receive less, and therefore the lack of attention can be compensated only by the same attention.
If in your family there are constant quarrels between children, then this means that the emotional reserves of children, which are replenished with parental love, are exhausted. It's like a kettle that starts to sizzle if water boils in it.
Explain to the child: you can feel everything, but to show actions is not everything.
It is important to be prepared to listen to the child, without condemning his feelings, to give him the opportunity to talk about their grievances. And if parents will be able to treat with understanding the problem of each child, many conflicts can be avoided.
It is better not to deny the presence of jealousy, because from this it will not disappear anywhere. Even if children suppress this feeling in themselves, it still manifests in a hidden way, mainly in bad behavior.
If, instead of satisfying the child's need for love and attention, to punish him, he is likely to behave even worse.
Every child wants to be loved more than others. Since this wish cannot be fulfilled, it is impossible to completely end the jealousy problem.
But then it depends on us adults that the fire of jealousy will faint quietly or a fire will flare up.
Do not consider the competition between children or your different attitude towards them as something unnatural and wrong. Each child is unique and deserves a unique attitude towards himself as a person.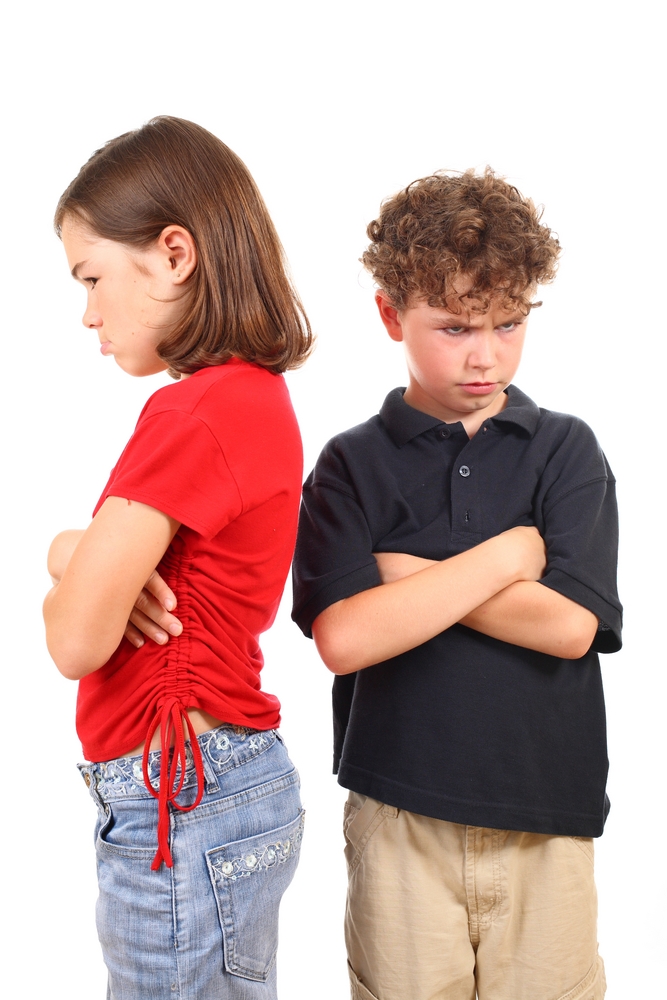 Sometimes it is easier for children to fight and defend their point of view than to agree among themselves and try to understand the feelings of another. Appreciation is usually the most annoying and troubling of parents. One of the most effective ways to cope with this is to establish well-defined boundaries in clarifying relationships: for example, you can argue, but you can't fight, call names in offensive words.
It is good if this decision comes not entirely from adults, but with the participation of children. You can even organize a family meeting and discuss the situation, together develop rules and laws.
By taking part in setting the rules, children will be more willing to stick to them. Punishing the rules to the violator is also better to come up with everyone together – then the child will not be so offended to answer for his offense.
The temporary suspension of any game can be an effective punishment: little fighters are seated in different rooms on chairs, until each of them pulls himself together. Or put fighters on one sofa and say that they will have to sit on it until each of them allows the other to leave the sofa.
After they calm down, parents will be able to discuss with children what happened.
Remember that often the main reason for fighting between children is the desire to involve you in it. Therefore, during children's quarrels try not to take anyone's position.
If a clear danger threatens any of the children during the fight, do not say anything: silently take the stone away from the child or simply drag one away from the other, and then use the approaches already described above. Explaining to the child that fighting is not good and you need to love each other, watch your tone.
In an irritated voice that breaks into a cry, it is difficult to convince the children that they must learn to hold back, and even more so it's impossible to prove to the child that it's bad to fight with their own assault.
Teach children to ask each other for forgiveness, be sure to explain to the child why and why it is needed. And, of course, do not be afraid to ask your children for forgiveness.
If conflicts between children occur very often, conduct a conversation with each child separately. Help him change his own behavior. Ask him what he himself could do to reconcile.
Get together, let the guys make an agreement with each other, where everyone promises not to do the three things that most annoy them in each other. It may be the habit of commanding, teasing, taking things without asking, or snitching.
And finally, remind every kid about the positive aspects of having a brother or sister: he has someone to talk to during a long car trip or on a rainy day, and he always has a partner for games.
You should not count on the fact that children who were born in the same family will automatically fall in love with each other, because this is just the way it should be. Parents will have to make an effort to create a favorable atmosphere for all.
Stock up on love and remain attentive to your children, then you will be able to reduce children's jealousy to a minimum and teach the kids to love each other.