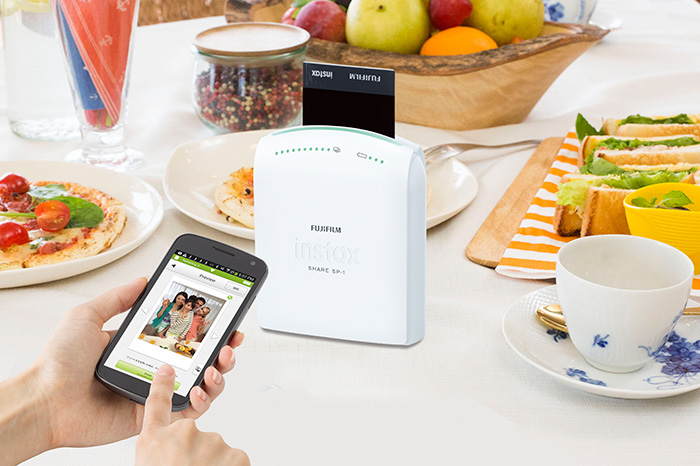 What we need:
Instax Share SP-1 Instant Printer
Cardboard paper with a density of 300-320 grams, size 60 * 90 cm
Beautiful wrapping paper for your taste
We take the magic instant printing printer Instax Share SP-1 from the company FUJIFILM and a smartphone, on which you probably have accumulated a large number of family photos.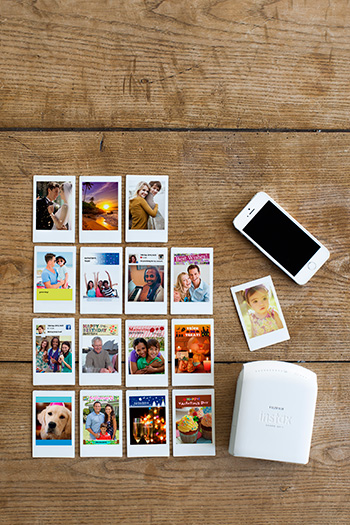 Next, download the free application Share SP-1 in Google play or AppleStore. Everything works like a clock mechanism, simple and clear. You can choose a photo from the phone gallery or from social networks.
Moreover, in the photo you can specify the time, weather or the number of likes that you received in your Instagram. But these are additional bonuses, the main thing is that the photo card is almost as bright as on the phone.
Then we select some favorite pictures and click on the "print" button.
Photo cards are printed immediately in mini format, 62 mm x 46 mm in size and appear in the hands for a couple of minutes. Life hacking: the warmer the photo card is, the faster it will appear.
Therefore, do not hesitate to apply the finished image to a warm battery, the development time will be reduced to a few seconds.
Lay out the photographs on the table and admire the result.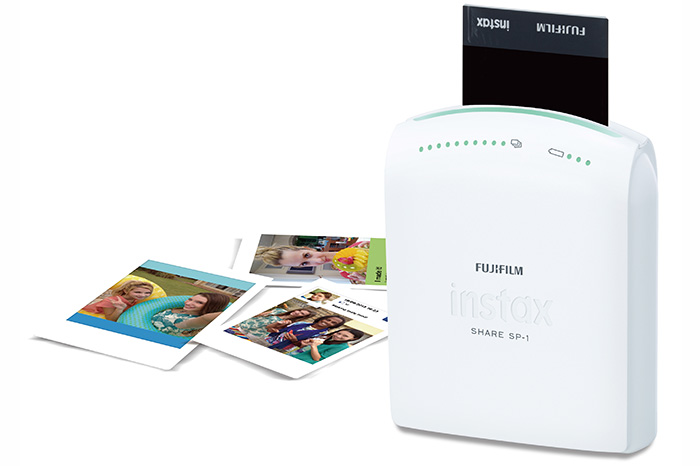 We sign photographs, draw hearts, emoticons and everything that comes to our mind.
Any indelible marker will leave fond memories for your family photo-wall.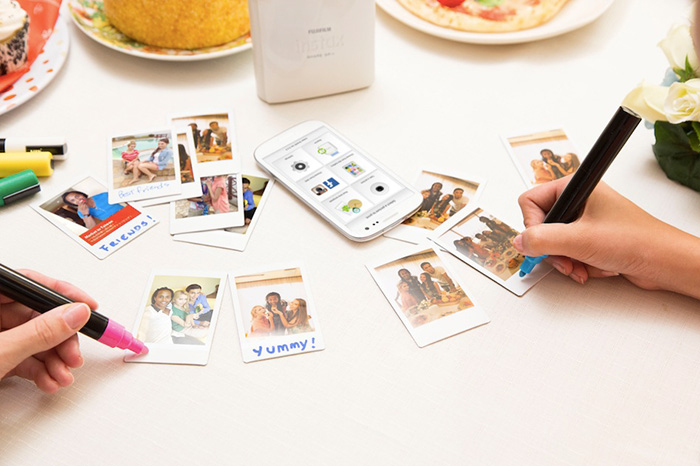 We take the prepared cardboard and wrapping paper. Sticking wrapping paper to cardboard.
Just a few drops is enough.
On both sides of the cardboard on both sides we make 5 or 6 round holes so that the string crawls. We skip the string through the holes and stretch it so that it does not sag.
Tie knots and cut off the excess.
Then we take the usual wooden clothespins or clothespins with pictures, the merrier and brighter the better. Fasten photographs to the stretched twine.
As a result, we get the original improvised photo booth. You can also attach pictures of children and paper origami to the string.
You can add new photographs as they appear, let your individual creative corner live its own life and everyone can contribute to its completion.