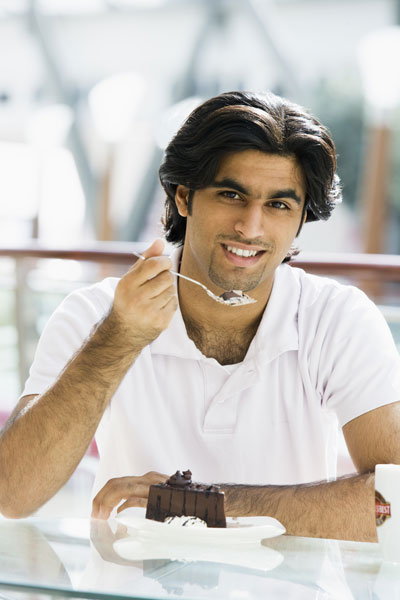 Irish scientists led by Francis Hayes, an endocrinologist at the Dublin Hospital at the University of San Vincent (St. Vincent) (St. Vincent's University), tested the effect of glucose on testosterone levels in 74 men. As the main method, endocrinologists used a standard test conducted to detect diabetes.
The subjects were asked to drink a glass of sweet water (with the addition of 75 g of pure glucose), after which the blood sugar level and testosterone level were measured.
As it turned out, the use of glucose solution helped to reduce the level of testosterone in the blood by 25%, regardless of changes in blood sugar levels (sensitivity to sugar is one of the indicators of diabetes). Moreover, even two hours after drinking sweet water, the level of testosterone remained significantly reduced in 73 men out of 74. In 15% of men from the group with normal testosterone levels, a decrease in the hormone was detected several times before the start of the experiment after taking glucose.
At the same time, the level of other hormones remained unchanged, including the level of insulin.
It is significant that such a diagnosis as "hypogonadism" is made on the basis of the testosterone level in the blood of a man, which is detected by blood tests taken on an empty stomach. However, these studies have shown that diet can have a significant and lasting effect on the testosterone levels in the blood, which must be taken into account by doctors for more accurate tests, as well as for adjusting the treatment of men with low testosterone levels.
In particular, such men should reconsider their diet in favor of foods with a low glycemic index and, in the first place, reject sweets and flour.