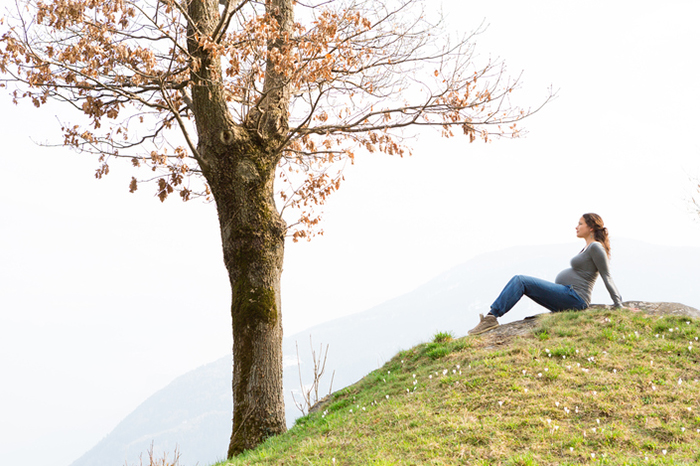 To begin with, let's see what exactly prevents new mothers from enjoying life.
1. Lack of sleep. Everyone knows that an adult needs to sleep at least six hours, and a newborn – almost all the time.
However, a new member of the family of smart books does not read and has an opinion on this matter. Sometimes an absolutely healthy child shouts all night long, and no miracle methods help.
2. Prank her husband. Young mothers often wonder how a gentle and romantic prince can turn into a rude dork who is not interested in anything but hot lunches, clean socks and ironed shirts.
3. Lack of help from her husband. This problem is a continuation of the previous one.
Husband lying in the evening on the couch watching television and talking about how tired he was while the wife was resting at home is a classic of the genre.
4. Lack of support from loved ones. Grandmothers who devote themselves to their grandchildren – an endangered species.
They make a career, travel, get married and even have children! And young mothers want so much that someone more experienced would help, hedge, suggested.
5. Lack of time for yourself. With the birth of the child, the life of the mother is subordinated exclusively to the newborn, regardless of whether she has an MBA degree or only a vocational school diploma.
Meetings with friends, exciting trips, romantic dates, self-development and career in the past. For three months she has not been able to do a manicure and is looking for support and sympathy from a partner, and he genuinely wonders why a woman sitting at home should think "about the beauty of her nails".
6. A huge number of domestic affairs. In the past, the "home" life, it was difficult to imagine that you could clean up, wash and cook all day and not have time for anything.
7. Financial problems. The family has increased, and one husband works.
Money is constantly not enough. Who would have thought that diapers and baby cereals are so expensive, not to mention the clothes from which the baby is constantly growing.
If you are tired of being sad and angry with the injustice of this world, four simple rules will help you to get out of the swamp of despondency and self-pity.
Rule number one: become happy – an unhappy mother cannot raise a happy child.
Infancy flies fast. Soon you will be looking into other carriages with such cute babies with mild envy.
Find a few free minutes, take a blank sheet of paper and list what you have, for which you are grateful. Re-read.
Now think about your difficulties and write them down. Compare the two lists, and you will understand that the problems are much less than the joys, and all the difficulties are temporary and completely solvable. Every day, do something that you like.
Think about your hobbies: even fifteen minutes with an interesting book or half an hour of yoga can turn you into a cheerful, energetic person. Try to take the example of the French, who belong to motherhood is much calmer.
They never forget the romantic relationship with her husband, they are sure that it is useful for children to visit the nursery before the year and to be able to spend time alone with infancy from infancy.
Rule number two: stop spending all your free time on the Internet.
Recent studies prove that those who live a virtual life are much more unhappy than the inhabitants of reality. It may seem to you that online communication is the only outlet, but it is not.
Dress the child for the weather and go to the park. Hiking is the most affordable way to keep fit for mom and explore the world for babies. In addition, fresh air improves mood and promotes good sleep.
In the park you will meet with "colleagues" on maternity leave. With them you can discuss everything that you care about – from baby food to unbearable relatives.
In addition, find an opportunity to have a rest at least a couple of times a week from your most beloved but restless kid. Go to the store, in a cafe, in the pool.
The main thing is to change the annoying home picture and stop thinking about how to manage everything. You can organize a mobile kindergarten with other mothers – today you leave your son with Sveta for a couple of hours, and tomorrow look after Katya's daughter. Step over pride and share with your mom, girlfriend or sister your fears, problems and desires.
Perhaps they simply do not realize that you need help, or do not know how to offer it.
Rule number three: find the opportunity to earn.
Many mothers are experiencing not only because the financial situation of the family has deteriorated, but also because of their own uselessness and isolation from professional life. It starts to seem to them that in three years they will be so far behind life that they simply cannot work.
If the Internet is the enemy of normal communication, then it is the best friend for those who want to work at home. There you will find many exchanges of freelancers and sites for needlewomen of all stripes.
The main thing is not to be embarrassed and not lost, but to brainstorm on the subject of your abilities and hobbies. Have you studied English or another foreign language for many years? Try yourself as a translator.
Teachers praised your school essays? Now there is a great demand for authors and copywriters of all stripes.
The fact is that most of the customers registered on the stock exchanges are unable or unwilling to pay for the expensive work of professionals, which allows workers without a diploma to earn bread and butter.
Rule number four: accept the fact that in the coming years your home will not be perfectly clean.
Get rid of perfectionism as quickly as possible – toys lying on the floor and the lack of fresh hot breakfasts, lunches and dinners are not at all scary. The sooner you tell your husband about not wanting to work alone on the vast field of household, the better.
Let it happen before you fall asleep on the go or find yourself in a hospital with depression. Remember that the most healthy food is the simplest, and daily cleaning of an apartment with detergents does more harm than good. A child who grew up in sterile conditions, as a rule, weak immunity.
Any communication with children, not to mention kindergarten, leads to illness. Growing a healthy and happy baby is not that difficult. Be an example for your baby: lead a healthy lifestyle, enjoy every day, communicate with like-minded people, do what you like, and be financially independent.
As soon as you cease to perceive motherhood as a heavy burden, life will start playing with bright colors!