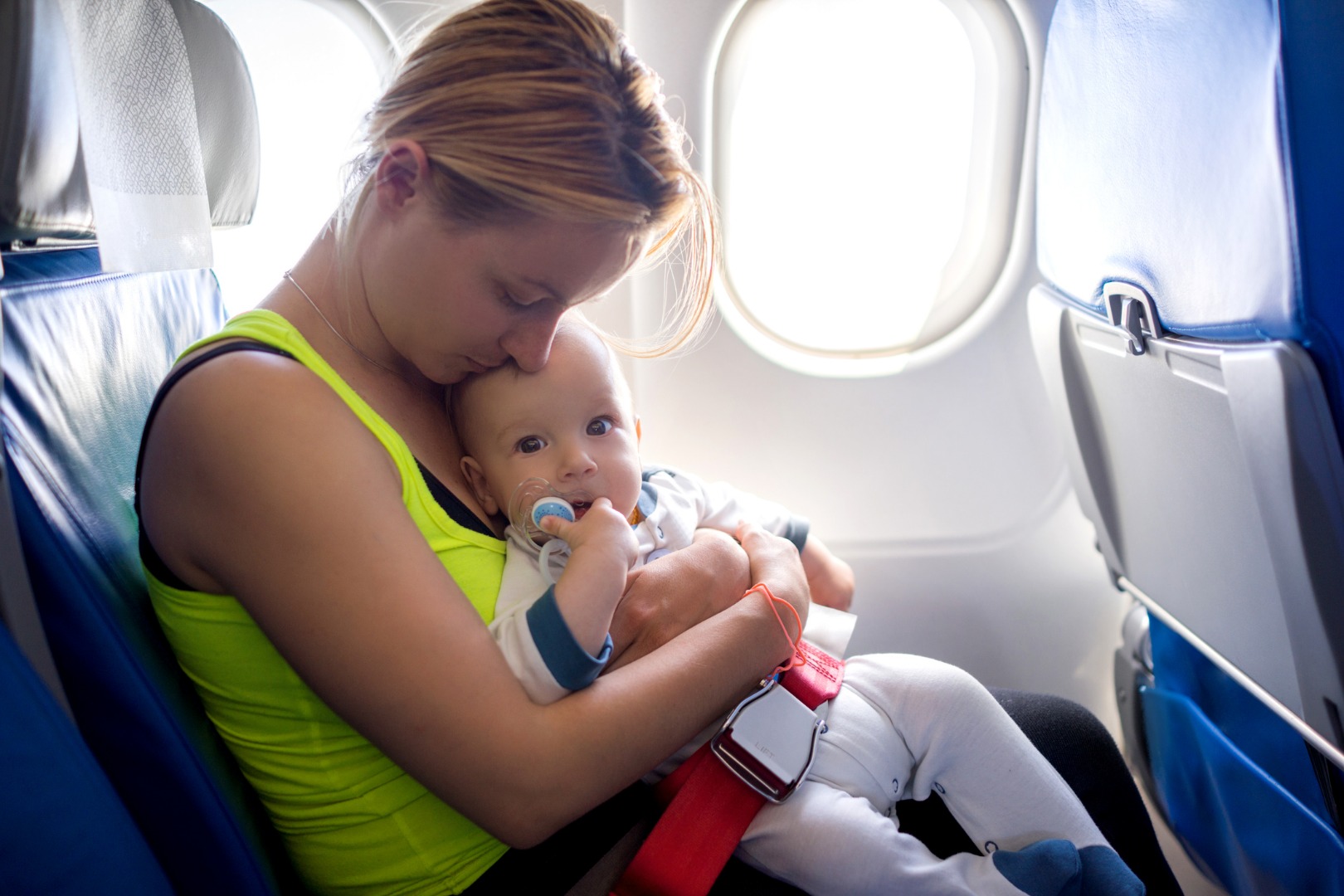 My 3-year-old daughter has adenoids of grade II and often has otitis. And can we, in this case, fly on an airplane, and does the duration of the flight matter?
Marina, by email
The duration of the flight does not matter, but abrupt changes in atmospheric pressure during takeoff and lowering of the aircraft can lead to the development of otitis. It all depends on the condition of the auditory tubes of the child.
They connect the inner ear with the nasopharynx and equalize the pressure in the tympanic cavity, which is behind the eardrum.
This task is difficult if the function of the auditory tube is impaired (for example, if the tube is closed by overgrown adenoids, or because of edema in otitis). As a result, during the flight, especially during takeoff and landing, the pressure in the tympanic cavity may be much different from the pressure in the surrounding atmosphere, and this will cause the child to have severe earache.
That is why doctors do not advise children with hearing tube dysfunction to fly on an airplane.
If you still have to do this, you should try to force the pressure in the ear: force vasoconstrictor drops into the nose before taking off and landing (this reduces swelling of the mouth of the auditory tube), chewing gum, sucking candy or drinking water (when swallowing saliva, auditory tubes open) , do self-propelling (close the nostrils with your fingers and blow into the nose).
Why do children make an immunogram and how is it performed?
Evgenia, Moscow
An immunogram is a special blood test that measures the state of the immune system. It can be used to judge the degree of activity of defense mechanisms, immune deficiency, the presence of autoimmune diseases, allergies, worms, etc. Usually, the study is prescribed for children with recurring purulent infections, candidiasis, enlarged lymph nodes, long-term low leukocyte count (leukopenia).
The reason may be a lag in the physical development of the child or immunodeficiency diseases in the family. These situations require testing for primary or secondary immunodeficiency, and the immunogram allows to detect it.
As a rule, venous blood is taken for examination, but saliva, nasal mucus, lacrimal or cerebrospinal fluid can also be used.
An important stage of the study is the interpretation of an immunogram by an experienced immunologist. Numerous indicators of the immune system are encrypted in the form of special characters and numbers, so this information will not say anything to the unprepared person.
Yes, and the attending physician should take into account not only the immunogram indicators, but also the data of examinations, the particular state of the child, the history of his illness.
Like other tests, immunograms are done in diagnostic laboratories. Depending on the number of parameters studied, they are simple and advanced.
In most cases, immunograms are not included in the program of insurance payments, but in specialized state clinics they are carried out free of charge by a doctor's referral.