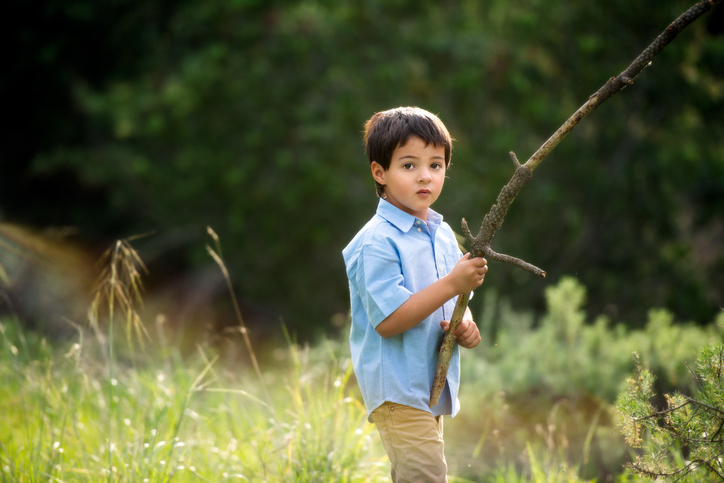 Often children can be cruel to animals, to other children out of ignorance, that is, without having any intention to hurt. Just because of the lack of life experience, they do not represent the consequences of their actions.
Due to the children's egocentrism, it is difficult for children of preschool age to understand that other people, animals can experience suffering, feel pain, like themselves. Because children, without thinking, can hurt other creatures.
In addition, it is still difficult for preschoolers to control their behavior, because often their actions are impulsive, spontaneous.
But it would be a mistake to think that as they grow up and develop, the child will begin to think about the consequences of his unseemly acts and stop doing them. Such behavior can become a habit and will extend to an ever wider range of living objects.
Therefore, of course, parents should firmly stop any attempts by the child to hurt anyone and, most importantly, to teach children sympathy and compassion.
Even from your letter it seems that you personally do not see anything reprehensible in the fact that your children just kill ants, bugs, grass, especially since they explain their behavior – in this way they protect themselves, other bugs. Confuses you and the reaction of others.
Without having a firm position on this issue, it is difficult to develop it in children. Only your clear understanding of the inadmissibility of such behavior will help children determine the limits of what is permitted in relation to other living beings.
Children often in their games imitate the heroes of their favorite cartoons or books. But if these are cartoons, the main plot of which is violence, then the child forms a distorted image of a positive hero, and in general – good. For example, the same spiderman is, in fact, a good hero.
That's just the good he carries, as they say, "fire and sword," and the view is very awesome. They are afraid of him, he is cruelly fighting, and so on. Do your children imitate such heroes?
Analyze what sons are interested in, discuss with them the cartoons viewed, the books read, help them understand the categories of good and evil. Pay attention to the feelings of the characters.
Try to use every opportunity to highlight the importance of such concepts as compassion and empathy.