It is believed that breastfed babies can do without complementary foods for up to 6 months. Artificially fed babies need complementary foods from 4 to 6 months 1.
There are several schemes for the introduction of complementary foods 1.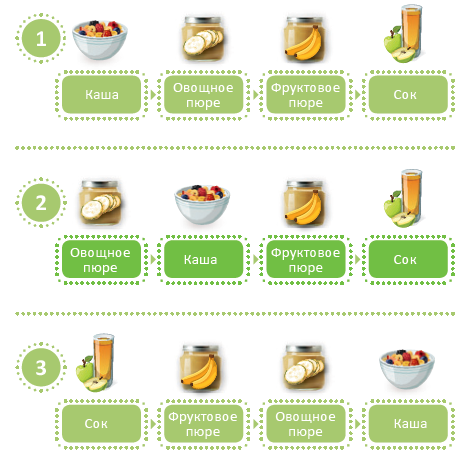 Important: for children with a reduced body weight and a speeded up chair, it is better to start feeding up with porridge. Babies with overweight or a tendency to constipation should start feeding with vegetable puree 2.
Remember, only your pediatrician will help you make the right choice!
RULES OF INTRODUCTION PRICING 2:
A new product is introduced gradually (5-7 days) starting from a small amount.
A new product should be given in the morning to mark an adverse reaction.
Vegetable foods begin with one type of vegetables, this also applies to fruit foods and cereals.
Complementary food is given from a spoon before breastfeeding or infant formula.
New products are not administered if the child is sick and during the period of prophylactic vaccinations.
With the introduction of the first feeding, children may become constipated. A special massage will help to cope with it. 3.
Perform 30-60 minutes before a meal or 1-2 hours after a meal.
The maximum massage time is 30 minutes.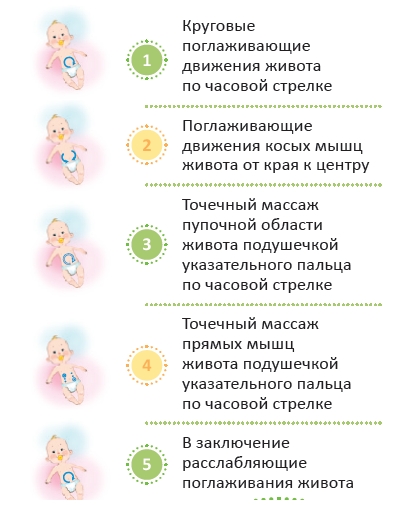 Sometimes a special diet and gymnastics do not help solve the problem of constipation. Then you have to take laxative drugs.
Be sure to consult your pediatrician!
A laxative for the smallest should meet a number of requirements: to have a favorable safety profile, not to irritate the intestines of a child, not to disturb the natural motility of the intestines, to have fewer side effects, etc.
Most of these requirements are met by Duphalac® 4:
Restores the natural rhythm of bowel cleansing
It is used in children from the first days of life, pregnant women and women during breastfeeding.
Favorably affects the balance of intestinal microflora, enhancing the growth of bifidobacteria and lactobacilli.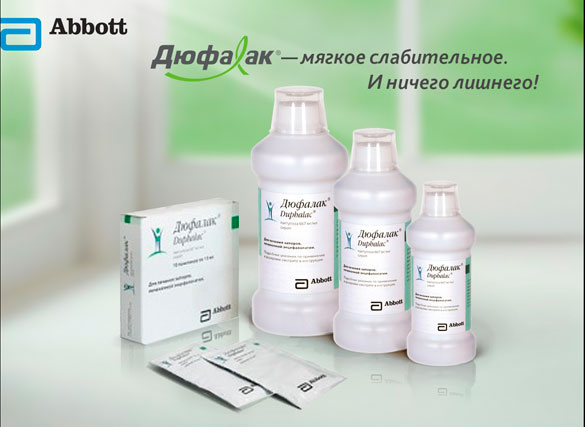 1. Konya I.Ya., Children's (Pediatric) Dietetics (Nutriciology): Achievements and Problems, Pediatrics, 2012, Vol. 91, No. 3, pp. 59-66.
2. National Program for the Optimization of Feeding Children in the First Year of the Life of the Russian Federation, 16th Congress of Pediatricians of Russia, 2009, pp. 20-21.
3. Panfilova V.N. et al. Functional constipation in a child: a chronic disease or a developmental problem? Questions of modern pediatrics. 2013; 12 (2): 66–71
4. Instructions for medical use of the drug Dufalak® from 30.05.2012
There are contraindications, before using the drug, you must read the instructions.
RUDFL 140234 03.11.2014
Material prepared with the support of Abbott
As advertising.