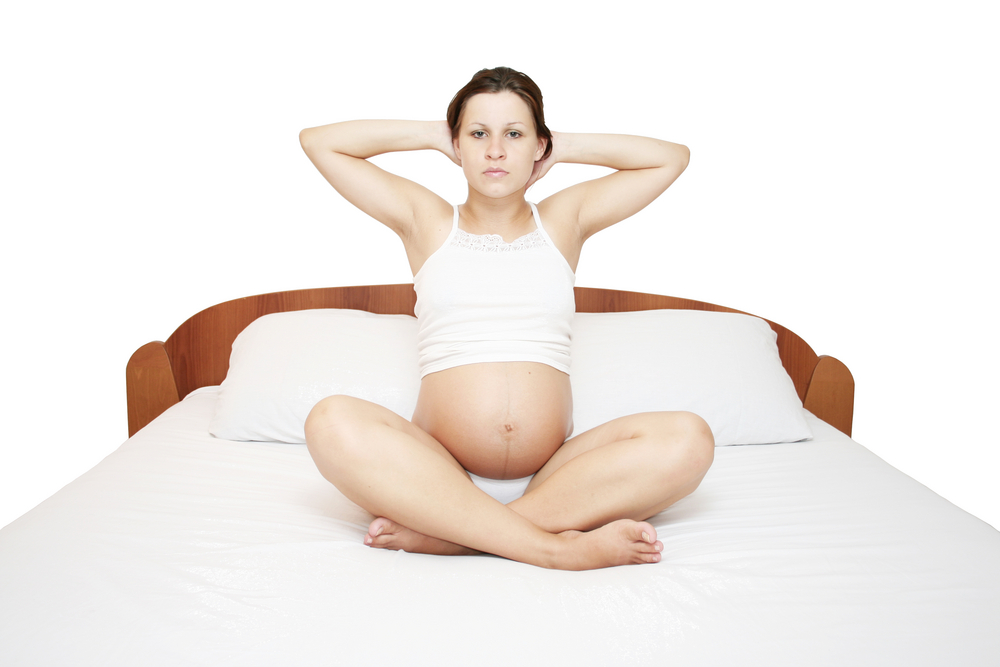 Sit back on the pillow, cross-legged and leaning against the wall. Close your eyes to get a better focus.
Straighten your back as far as possible. Inhale, relax the muscles of the perineum, as if opening them, without straining the stomach.
As you exhale, squeeze the muscles, as if pulling the crotch inward, feel how it is tense.
Staying in the same position, imagine that the muscles of the perineum – this is an elevator in the mine. By straining them, you raise it higher and higher — first to the second floor, then, with a stronger effort, to the third. Do this exercise as you exhale, and while inhaling, relax your muscles.
This is a more complex version of the first exercise. It will help you not only to strengthen the muscles of the perineum, but also to relax the lower back during pregnancy. After all, the effort of muscles you "pull" the tailbone a little forward.
Behind him, as if in a chain, the sacrum will move – these movements and will ensure the relaxation of your back.
Lie on the floor, place the pillows under your head and back so that they are much higher than the pelvis. Bend your knees, place your legs wide, put your arms close.
Take a deep breath with your chest and pull the crotch inward, bringing the pubic bone closer to the navel.
Straighten your legs. While inhaling, bend the lower back and stretch the coccyx towards the floor.
On the exhale, tilting the pelvis down and pressing the lower back to the floor, pull the pubic bone up to the navel, while retracting the perineum.
Stand up against the wall, set your feet wide. Bending the knees, lower the pelvis as low as possible while relaxing the lower back. Place your arms crosswise over your shoulders.
Take a deep breath and pull the crotch inward, and while exhaling, relax.
Remaining in the same position, try to force the strong muscles in tension, in addition to the muscles of the perineum, also the rectum.