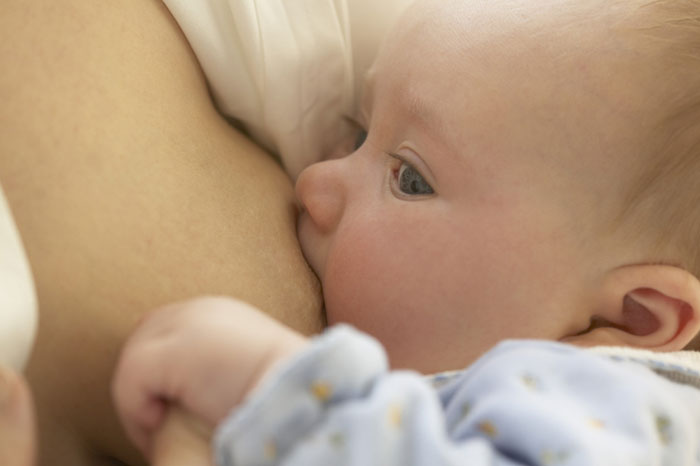 Colic occurs because too much gas is formed in the baby's intestines, they stretch its wall, which causes pain. This phenomenon is explained as follows: in the first months after birth, the organs and systems of the child are still setting up their work and cannot yet act in concert. In most cases, colic safely pass by 3-4 months of life.
In the meantime, a variety of circumstances can provoke an attack: the strong feelings of the household, an abrupt change in atmospheric pressure, and provocateurs (cabbage, radishes, radishes, legumes, prunes, grapes, onions, lamb or cow's milk) eaten by and too much "lunch", which the child simply cannot digest. The appearance of excess gases may also mean that during feeding the baby swallows excess air, for example, because it is difficult for him to breathe through his nose or he has improperly caught the breast.
Why does colic usually occur in babies at 2–3 weeks of life? – At this time they begin to eat more and the load on the gastrointestinal tract increases. In addition, if the mother puts the baby to the breast too often or keeps him there for a long time (remember the old recommendations – 15–20 minutes, not more), he will get more "front milk", which, unlike the "back", contains a lot of carbohydrates, and they cause the formation of gases.
In the first 2-3 weeks of life, the intestines of babies become populated with microflora and, if the number of beneficial microorganisms is inferior to the number of pathogens, dysbacteriosis develops, which is accompanied by fermentation and the appearance of gases.
In the first weeks of life, mother's hormones protect the baby from any unpleasant sensations, then their level decreases – and he begins to feel pain.
Baby eats breast milk
1. Try to adjust the mode and feeding technique. Do not overfeed baby, learn to recognize the cause of his crying.
Be sure to watch how you apply it to your chest: the child must grip not only the nipple, but also the areola area, otherwise during the meal he will swallow excess air.
2. Consider if there are foods in your diet that increase the appearance of gases.
The baby feeds on a mixture
1. Let's repeat: pay attention to how the baby grabs the bottle, if the opening in the nipple is too large, and do not overfeed it.
2. Discuss with the doctor the choice of the mixture for a small one; perhaps, he will advise using specialized products: "Nutrilon comfort" (Nutricia), "Lemolac" (Semper); with lactase deficiency – "Lactofidus" (Danone); in the case of allergies – NAS G. A. (Nestlé), Humana G. A. (Humana).
3. After feeding, or in between them, water your baby with tea with fennel, chamomile, melissa, dill. It will help the child to get rid of pain, gas, and at the same time calm it down.