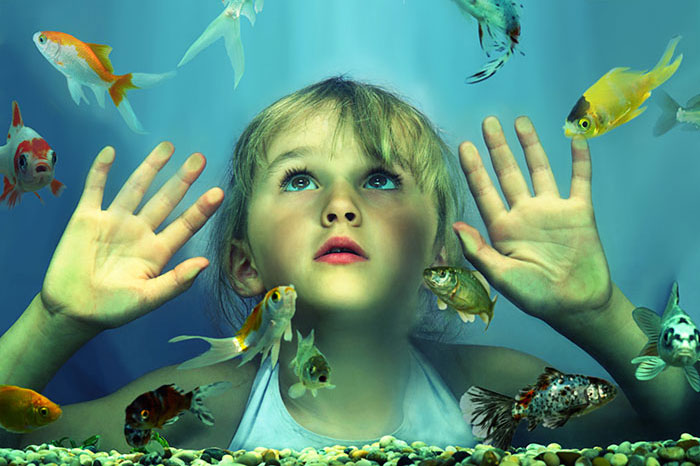 The definition of "indigo children" came into use with a light hand clairvoyant Nancy Ann Tepp. Characterizing the aura of people through color, she first drew attention to its conformity with the human temperament. So, she argued that the sanguine aura is red, the melancholic has a blue, the phlegmatic has a white, the choleric has a yellow.
Moreover, according to her, from the end of the 70s of the 20th century, children with a dark blue aura, indigo color, began to be born. Then she made an assumption that they are completely different children, children of the New Age.
The clairvoyant ideas were developed by American psychologist Lee Carroll with his wife, Jan Touber. Their book titled "Indigo Children" was published in 1999 and immediately became a bestseller.
In it, the authors argued that such children really exist, that they are extremely gifted, have a specific program on this planet, and that she is known to each of them from birth. For the last 7–8 years, this topic has received a wide response in our country. However, the term "indigo children" is not particularly accustomed in Russia.
And above all, because it is not possible to prove in a scientific way whether there is an indigo glow around some people. At the same time, no one denies that the appearance of new children is a reality.
What is their novelty? "Against the background of the generally changed children who have become more mobile, with a large amount of RAM, special children have appeared that show truly new qualities: they tell about past lives, foresee the future, understand the language of animals. From a very young age, they show the ability to philosophize and formulate answers to eternal questions: about the meaning of life, the structure of the universe, their role on Earth, "says Elena Chernozemova, organizer of the conference devoted to" indigo children "in Russia, head of the scientific center Roerich's museums, Doctor of Philology, Professor at Moscow State Pedagogical University.
"If we talk about the reason for the emergence of the indigo population, then this is a natural process of evolution, associated primarily with the mutation of the human brain," says Natalia Barloshetskaya, a child psychologist, a teacher of psychology at the University N. Nesterova. Our whole life has changed a lot over the last 10–15 years.
Frequent solar flares, environmental pollution, global warming, life in the new information space … Every day we get a certain amount of electromagnetic radiation emanating from microwave ovens, cell phones, computers, TVs and other objects that surround us. "Even in the micropopulations of the Ussuri tigers, which now number only 500 in the world and where the crosses are carried out under the constant supervision of scientists, and then mutations occur, albino kittens are born from time to time," Natalya continues. – What can we say about people. We are not going anywhere from this. And you shouldn't be surprised at such changes either.
The main thing is that they are positive. "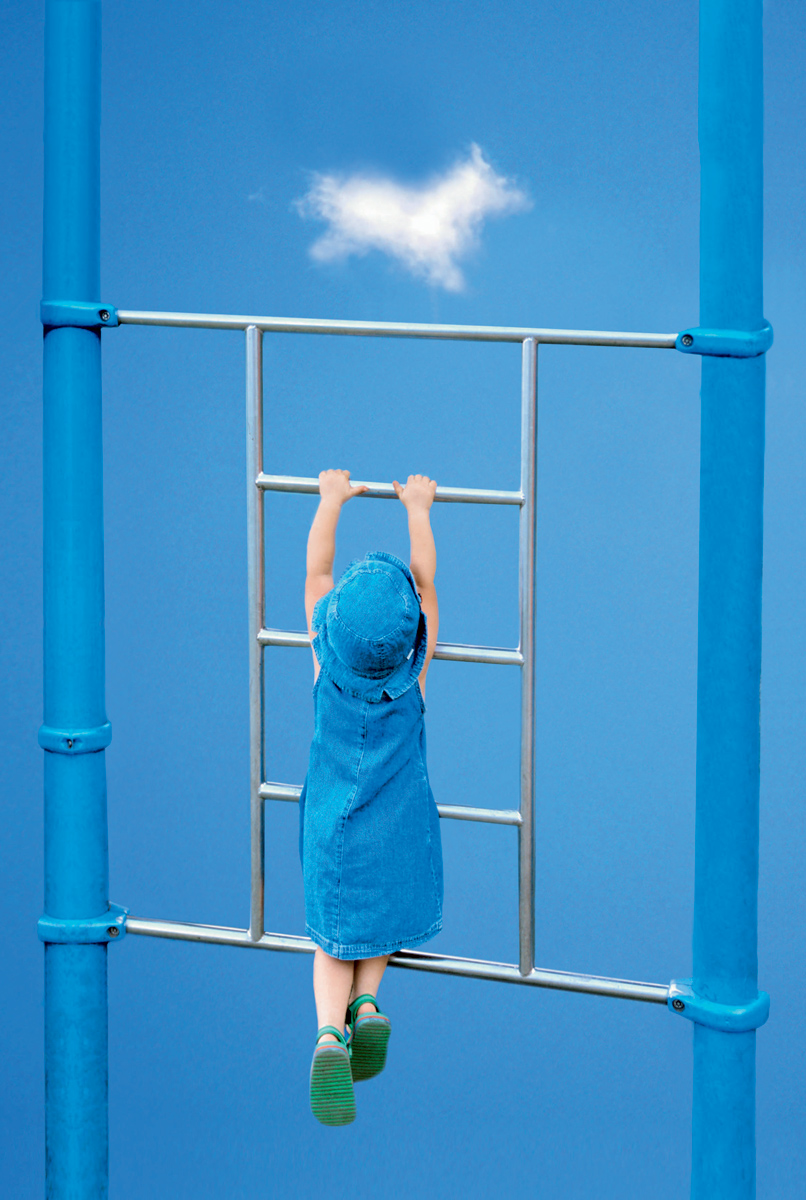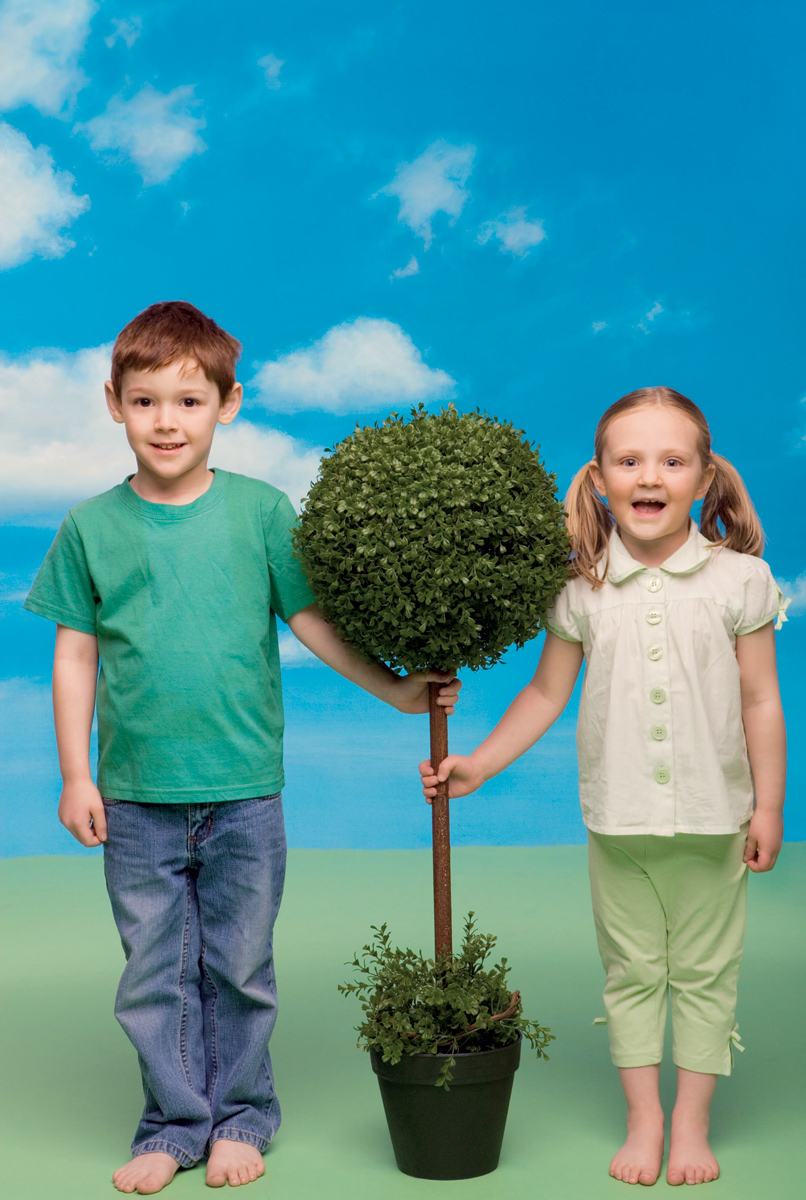 In general, the children of the new consciousness are no different from others, they are also capricious, they love to play, draw, cry, laugh. So the behavior cannot be in this case the main criterion for their evaluation.
The main thing that distinguishes them from others is the presence of innate abilities for something. Many of them have the gift of healing and actively use it, sometimes without even knowing it.
They can read other people as an open book, quickly notice and imperceptibly neutralize any, even heavily veiled, attempts to manipulate themselves. There are a number of observations on the occurring physiological changes in newborns in the past few years.
Some babies began to appear with the initial ability to fix the gaze on the subject and monitor its movement, although in textbooks on age physiology, this quality is considered to be acquired. It has also been noted that the "new children" begin to speak much later than their peers.
They skip the period of slurred speech and immediately begin to speak in full sentences, the meaning of which is often inaccessible to a child of the same age. These children manifest themselves as creatively gifted individuals.
At the same time, their knowledge seems to come from somewhere outside, that is, nobody has ever taught them to draw or play a musical instrument, and yet they do it masterly.
They cannot give change and often act as peacekeepers. They will never pass by the disadvantaged; they help the poor because of their childhood abilities.
They have a keen sense of justice, not at all peculiar to their peers. A vivid example of this is the 8-year-old girl Tanya, who was born in Ukraine, and now lives with her parents in Zimbabwe. Seeing the little beggars and hearing that the parents of such children do not have enough money even for food, Tanya, at the age of seven, wrote a book about a lonely tiger cub with whom no one wanted to be friends, completed pencil illustrations and went to an appointment with the President of Zimbabwe.
She managed to convince him that for many kids, an illustrated book is a luxury, and she offered to publish her fairy tale and distribute books for free. Tanya's project was implemented; in addition to the book, a part of the fee due to the author was distributed to the children.
Now Tanya continues to communicate with the kids: she plays with them, learns the games.
"New children" really love and know how to care for others. So, usually the younger schoolboy is proud of his maturity, does not play with five-year-olds, and the child of the "new consciousness", on the contrary, takes care of those who follow, trying to teach them what he already knows.
A vivid example of this is the boy Lyova from Theodosia. At the age of 8, he became the author of three published task books and works on the fourth.
In each of the sections of his textbook, there are certainly "tasks for little ones". Composing them, the boy intuitively observes the methodical rule of combining the abstract and the concrete: "Only seven notes.
Flew fa and la. How many notes are left? "Nobody taught him this methodical principle, but he supposedly knows about it initially.
They come into the world with a sense of their royalty.
They often see the best way to do something, both at home and in kindergarten and school, so they seem to be "miracles of the system."
By nature, they do not judge people.
They know that life is much more than we see.
They easily communicate with animals and plants.
They feel that they are "worthy to be here," and are surprised when others do not share this view.
They are more sensitive.
They give out spiritual truths at an early age and show an understanding of the world, regardless of their age.
They seem to be asocial and uncommunicative if they are not in the circle of their own kind. And sometimes they withdraw into themselves if there is no person nearby who understands them.
They have a keen sense of helping people.
When we say that a child in the mind can add and multiply 10-digit numbers, this does not mean that he is a genius. It may also indicate the first signs of schizophrenia.
But how to understand, this is a disease or a special gift? "If your child feels comfortable, if he teaches, is social, uses his knowledge and skills to benefit, and not to harm others, then everything is all right," says Natalia Barloretskaya. "Another question is, if a kid suddenly starts torturing animals and still multiplies ten-digit numbers in his head, it means that you should contact a specialist as soon as possible who will decide whether this is a mental disorder or just a bad upbringing."
A characteristic feature of the children of the "new consciousness" is the periodic withdrawal into oneself, an extreme focus on one case. Parents of such children may seem that their child is inattentive. You talk to him, but he doesn't seem to hear you, sits beside you, looks at you, but at the same time soars in the clouds. "It is very important to distinguish such children from autists," says Elena Chernozemova. – Autistic people are untrained and do not come into contact.
And the children of the "new consciousness" seem not to hear you, but at the same time they are solving an important task inside themselves. And until they decide it, they will not be distracted by anything. "
The kid can just feel what his dad is doing at the moment in another room. Suppose that he is doing something dangerous now and needs to be warned that the child is trying to do on an intuitive level, while you are calling him into a conversation at the same time, which makes it very difficult.
And at the same time, psychologists rush to warn: do not look for features where there are none. If you notice that your child is hyper-active, contact your neuropsychiatrist.
If aggressive – to a psychiatrist. But do not justify his behavior by the fact that he is so unusual, "indigo." "No need to justify the aggressive behavior of the child by the fact that you have it" special. "
First go through a complete physical. If suddenly a small brain dysfunction syndrome is found in the baby, which causes hyperactivity, you should not worry too much.
It most often passes by the age of 12, when certain brain structures mature. But if by the age of 12 nothing disappears, but, on the contrary, the child's abilities will develop, it remains only to rejoice that your "child of new consciousness" is growing, "says Natalya Barloretskaya. – Do not suppress his abilities and at the same time do not put them on a pedestal just because it is now "fashionable".
Most of the "children of new consciousness" have problems in socialization. Some of them experience physical discomfort at the same time contacting a large number of people due to their sensitive biofield.
They absorb foreign energy like a sponge and as a result literally remain exhausted. And it also happens that the child does not seem to have such problems, and communication is still not built either with adults or with peers. It is sometimes difficult for the teacher to come to terms with the fact that the child does not want to act "like everyone else and do what is necessary."
Not to mention his unusual abilities. An ordinary adult who does not have knowledge of the psychological characteristics of such children will find it inconvenient to communicate with such a child day after day.
There are several solutions to the problem. For example, you can leave a child at home. And if there is no such possibility, but at the same time the baby is in contact, give it to one of the Waldorf kindergartens.
Teachers of the Waldorf school promote an individual approach to the education of each child and non-violence over the individual. For example, children here do not draw at the same time with the whole group, but everyone chooses for himself a lesson: you want to draw – draw, you want to play with animals – play, you want to build a house of cubes – please.
Here you have a space that you can build on your own. In addition, there are special psychocorrectional centers, where such children are given special attention. Art therapists and ordinary psychologists deal with them.
However, the gradual transition of our modern education system to humane pedagogy will soon enable parents to give up their "special" child to an ordinary kindergarten. The need for this transition arose due to the fact that over the past 10 years children have changed a lot.
And they demand a new approach to their upbringing, focused primarily on the individual.
Do not look for features where there are none. If you notice that your child is too closed or, on the contrary, is hyperactive and even aggressive, consult a doctor.
But do not justify his behavior immediately by the fact that he has such an unusual, "indigo."
Do I need to talk to the teacher of an ordinary kindergarten about the features of your beloved child? Of course, yes. After all, sooner or later it will still open, and an unprepared educator may have a much more negative reaction than if you had warned him in advance.
The question is how to present information. "I have a rather non-standard child, he has peculiarities – for example, he always knows who will come", or "My baby has such a sensitive biofield that when someone has something to hurt, he also starts to be sick. "
"In order not to be frightened by others, they must be warned. Mom should immediately explain to the teacher that her baby has certain features, some kind of gift. Homes are never used punishment, no one screams at the child "quickly into the corner!", But just let it cool.
Temporary excommunication is already a punishment for him. Ask the teacher to do the same, advises Natalya Barlozhetskaya. "As far as anxiety is concerned about how the peers will perceive the baby, in this case, everything will also primarily depend on adults." Kids form their attitude to their peers on the basis of just an adult relationship.
And if the teacher will support an unusual child, then other children will perceive him adequately. So just look for a good adult. n P.S. The theme of "indigo children" is so popular today that our cinema decided to turn to it.
In March 2008, the Russian adventure film INDIGO by Roman Prygunov was released on the screens of cinemas in the country. It starred Mikhail Efremov, Gosha Kutsenko, Elena Drobysheva, Maria Shukshina, Ivan Yankovsky, Artem Tkachenko, Anastasia Richie and others.
Young actors played in the film "Indigo Children", which are united by one thing – dissimilarity to others.
According to the results of research conducted by the director of the All-Russian Research Center for Traditional Medicine, Professor Yakov Halperin, in the last century there were only a handful of people with extraordinary abilities in Russia. But already in 2007, for every 300,000 people, one child was born with unusual abilities.