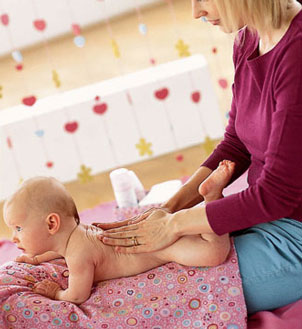 Sit on the floor, stretch your legs and cover them with a diaper or bed sheet. Put the baby on top: belly down, buttocks closer to you.
Lubricate your hands with baby oil and massage the area on both sides of the spine, gently rising up and then going down to the ass.
These movements relax the joints of the shoulders, which will allow the baby to get used to the new position – on the stomach.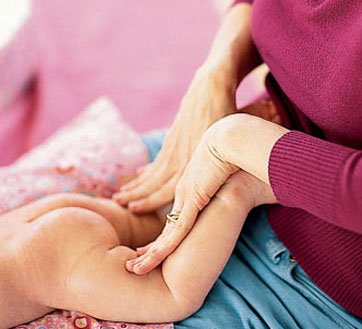 Take the baby by the legs. Stroke them, rising up the inside of the legs to the ass, and going down – on the outside.
Be gentle, the baby should barely feel the pressure of your hands.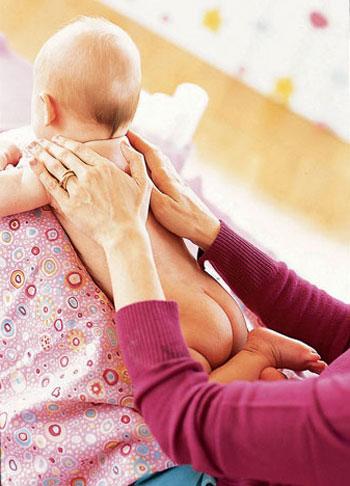 From the same initial position (see p. 2), moving from the feet up, rise along the inner side of the child's legs, and then along the line of his spine. Now massage the shoulders of the baby, going down on the outside of the handles and going up the inside.
Then go down, following the sides of the body to the feet.
This exercise will help the baby to feel the boundaries of his own body.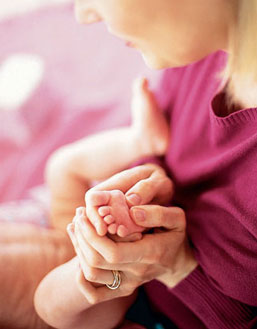 Hold the baby's foot with both hands. Use your thumbs to gently "straighten" its arch, moving from heel to fingers.
Now gently pull each finger.
At the end, it would be good to have a baby massage all over the body, moving from the legs upward on the inner side of the thighs, then on the sides, in order to keep hands on his chest.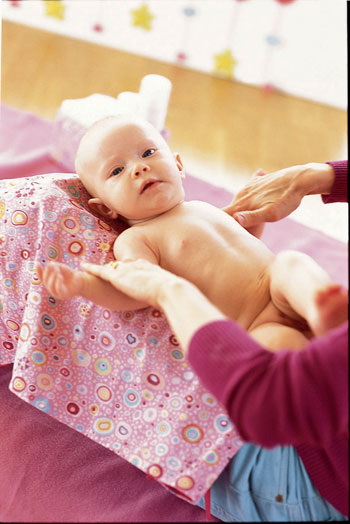 Take the baby by the wrists and proceed with soft movements along the inside of the shoulders upwards. It will be necessary to go down along the outer surface to the brushes in order to finally embrace the child by the handles.
If during a massage the baby wants to move, first engage with one hand and then with the other hand, holding his wrist.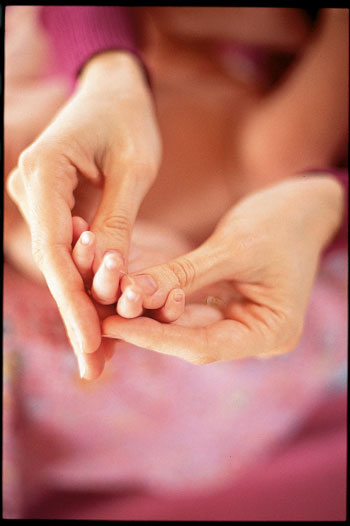 With one hand, take the baby by the brush. Use your thumbs to massage both sides of your palm in a circular motion, going up.
This exercise will help straighten the handles of the baby, which in very small ones are usually clenched into fists.