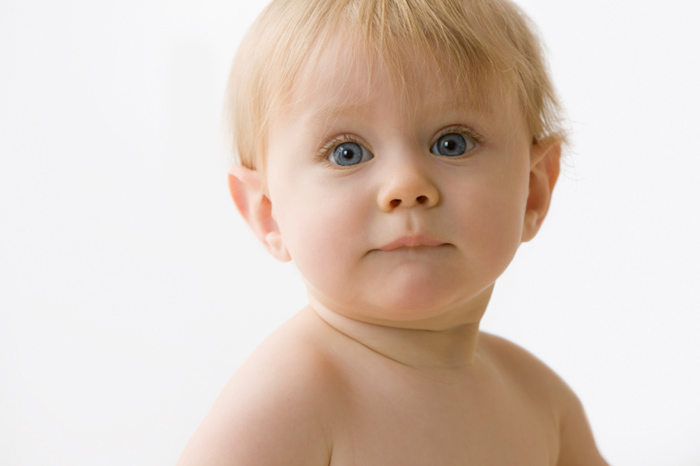 In the first years of life, each child will have a difficult task – to identify sensory standards for himself, that is, some generally accepted measures and "patterns" of the external properties of different objects. In accordance with them, he will perceive what he sees around.
Touch standards include:
Sound (speech and music literacy).
Size (metric system of measures, and for children – sizes, determined by eye).
Shape (geometric shapes).
Color (seven primary colors of the spectrum and their shades).
Taste (sweet, bitter, salty, and combinations thereof).
Smell (pleasant / unpleasant, as well as light / heavy, sweetish / bitter, fresh, etc.).
From how quickly and accurately the baby learns to analyze information coming from outside, in the future depends on the process of its learning. This, of course, does not mean that the kids with whom parents were actively engaged in sensory exercises are completely excellent. Simply, the sensorimotor level is the basis for the development of speech, memory, thinking, attention, imagination, aesthetic perception and creative abilities.
Why is it so important to pay attention to it at preschool age? It's simple: the younger the child, the greater the importance of sensual experience in his life.
The first weeks after birth are the time when the mechanisms of sensory perception are just launched. The nervous system of the baby begins to perceive the main external stimuli (light, sound, smell, touch) and feel the movement in space from the first minute of life.
The simplest games and physiological procedures, such as gymnastics or massage, are the best exercises for the sensory development of newborns.
The crumb watches the moved bright objects (from 10–12 days);
focuses on objects and examines them (from 14–20 days);
listens and "finds" interesting sounds – a bell, a phone call, a rattle (from 24–30 days);
accidentally (from 2.5–3 months) or purposefully (from 4 months) seizes various objects, examines objects of different shapes, sizes and textures (4.5–5 months);
feels and squeezes toys, rolls them, taps them, puts them into a container, pushes objects of various shapes and sizes into the corresponding openings of the boxes (from 9–12 months).
Up to two years, the child continues to accumulate impressions and ideas about the most important signs and properties of things. The child does this in a peculiar way: in order to fully "feel" the object, he needs to touch it, mash it in his hands, and even better taste it.
Do not hinder this! Only in this way he still perceives concepts that characterize his properties: size and weight, smoothness or roughness, sweetness or bitterness, etc. The sensory experience obtained will further enable him to associate ideas obtained "empirically" with specific objects and phenomena.
The kid has elementary ideas about the main varieties of size, shape and color, correlates different objects (2-4 pieces) in accordance with a given sample;
as one of the key characteristics of an object, it identifies a form: a circle is a ball, a sun or a wheel, a triangle is a roof or a Christmas tree, a rectangle is a house, an oval is a cucumber or an egg;
"Sees" in color stains objects or phenomena that have a certain color attribute (orange — carrot, yellow — sun, white — snow, green — grass, etc.);
correlates the shape of a geometric figure with its projection on a plane (for example, fills the corresponding holes in the sorter or puzzle).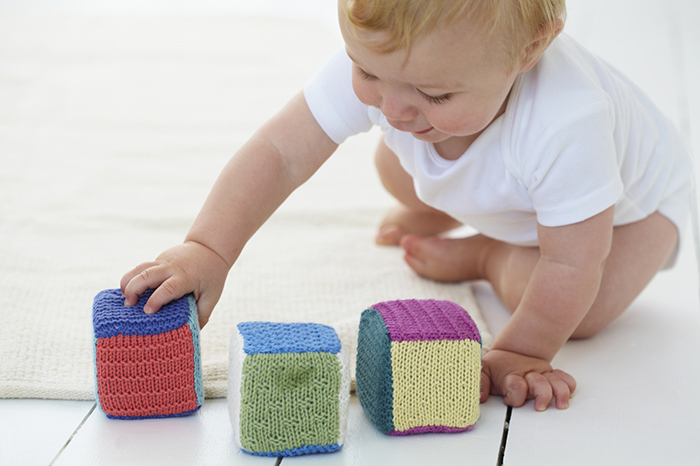 By about three years, the child develops key skills that help him create a clear and clear picture of the world around him.
He successfully distinguishes among the attributes of an object the shape, size (small, large, medium), color (at least 6) and texture (smooth or rough, hard or soft);
groups objects (6–8 pieces) in accordance with a given sample;
actively uses objectified words to designate a form (like a ball, like a brick, like a cucumber) or colors (like a grass, like a tomato, like a sky);
independently collects a pyramid (at least 5–8 rings) and a puzzle (4–8 elements);
selects objects of the necessary form or color for an independent storyline game (loads cubes of a certain color onto the car, selects the appropriate outfits for dolls);
with his eyes closed to the touch identifies familiar objects (ball, book, spoon, machine, pencil, etc.);
guess your favorite products to taste;
dancing to the music.
How to develop such an important and necessary for the child sensory perception? Of course, with the help of games and toys. Sensory toys stimulate the crumbs to perform various actions (licking and biting a rattle, kneading a rubber bear, grabbing a cube, throwing a ball, rolling a typewriter), remembering, synthesizing, researching and experimenting.
You will not need big expenses – you will surely find many such toys at home!
Examples of sensory toys
Rattle from bottles (clean and dry bottles filled with different materials: small pebbles, peas, sand, cereals, coins).
Folding cups or molds made of plastic, with which you can build a turret, study the sizes and colors.
Plastic pyramid with rings of large size, wooden mosaic and simple construction designer (plastic, metal, wooden).
Various toys-lacing, developing accuracy and coordination of movements.
Multicolored clothespins – they teach you to grab an object in your hand, perform different actions with objects, develop the movements of your hands and fingers, and visually motor coordination.
Natural materials (cereals and legumes, cones, twigs, chestnuts, etc.), water and sand (can be replaced with semolina at home) give not only a sea of ​​new sensations, but also a flight for imagination.
Games for baby's sensory development from 1 year to 3 years
"Let's see what's in the bucket" (development of fine motor skills and color perception)
You will need a bucket or box with a lid, bright toys. Put the toys in a bucket, close the lid and give it to the child.
Ask the crumbs to open the bucket. Pull the toys out and fold them apart. Pulling out the toys, describe each one of them: "Look, what a red apple.
Very beautiful! And here is the green cube. We will put it next to the red apple. "
Unfolding toys, admire them. Let the baby hold each toy in his hands, play with it.
Ask your child to collect all items in a bucket and cover it with a lid.
"Who eats what?" (Development of speech and familiarity with the animal world)
You will need cardboard-cut animal figures and the foods they eat. Mix the figures with "food" and ask the child to distribute to the animals what they like to eat: hare – carrots, goat – cabbage, bear – potty with honey, hedgehog – mushrooms, squirrel – nuts, etc. If a crumb is at a loss to complete the task, help him by commenting on his actions.
"Pick a color" (development of fine motor skills, logical thinking and color perception)
You will need two identical pyramids with two-color nozzles. Remove the tips from the pyramids and mix them. Explain to the child that you will put yellow balls or rings (show them) on one pyramid, and green balls on the other.
Collect the pyramid with the child, repeating: "Look, I take the yellow ball, where do we have the pyramid with the yellow balls? But what ball will we put on this pyramid? "
"Bag with gifts" (acquaintance with the size and shape of the object)
You will need a cloth bag and large objects familiar to the child (a cube, a detail from the designer, a pyramid ring, a small folding book, a plastic spoon, etc.). Look at them, let the baby hold them in their hands, and then put them in a bag.
Have the child get something out of the bag and ask what he got. Complicate the task and ask to get a specific object, for example, a cube.
Starting with a small number of items (3-4), gradually add 1-2 new toys to each lesson.
"Where is it ringing?" (Development of auditory perception and logical thinking, the study of color)
You will need three small cardboard boxes (for example, from milk) and a bell. Put a bell in one of the boxes, a little dry peas or beans in the other, and leave a third empty. Cover the boxes with tape and decorate with colored paper.
Shake the boxes and listen to the sounds they make, remembering to name the color of the boxes ("I wonder if it rings in the yellow box?"). After the kid understands the colors of the available boxes, you can paste them with paper of a different color or add boxes with new fillers.