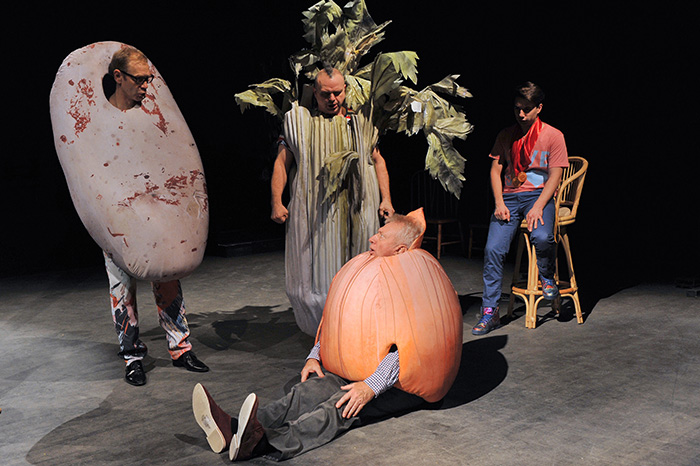 In the Children's Musical Theater. Natalia Sats continues the anniversary, the 50th season in a row. February 21 in the theater will play the opera "Edible Tales".
Directed by George Isaakyan invented this opera to talk with his daughters. Or vice versa, so that they talk with him about the serious and simple, after seeing the play about the journey of the boy Vasya to the world of … food.
It seems that the play was created for those kids who refuse to have breakfast, lunch and dinner, and the family has to arrange a concert each time so that the child will eat a little? May be so.
However, the opera raises issues of friendship, tolerance, honesty, sympathy, devotion.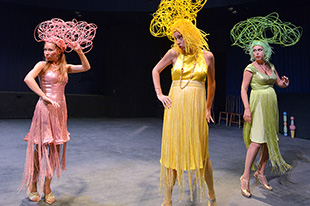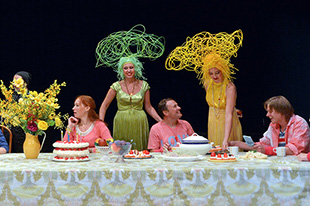 Young and adult viewers will hear many different tales – a tale about naughty eclair Valera, a tale about shy macaroni of Stesh, a tale about Norik's plum, which other plums offend because he actually prunes. In the second act, viewers will see a "soup" of vegetables and a fairy-tale about the prawn-shrimp called Fira, as well as get acquainted with the bean Chasik, who loves to win.
And in the final there will be played a fairy tale about the gum Lipu, who constantly sticks with a request to play to all family members – to grandparents, to mom and dad, to brother and sister. But the whole family is always busy with something – who is cooking, who is knitting, who is playing the console, and who is the magazine "Garden and the Garden".
What to do?
"Edible tales", February 21 at 13:00
Mikhail Bronner's opera in two acts. Poems and play by Lev Yakovlev based on the book by Masha Traub. Staging George Isaakyan
Recommended for children from 8 years, the duration of 1 hour 40 minutes.