Long walks in the first days upon arrival can not be taken. The baby must acclimatize: it will take at least 1-2 days.
With babies of 2–3 years of age, limit yourself to trips to the next clearing where you can spread a blanket and have a picnic. Or spend 1.5–2 hours in a nearby forest.
A big trip can be arranged for 2-3 hours – with a break for a picnic. Consider: the baby is not able to walk for the sake of just walking. He is interested not to move forward, but to look at the world around him, stopping to pick up a pebble, touch a flower, catch a frog, run after a butterfly.
So keep in mind: the optimism and strength of the child will end pretty quickly.
To the kids do not get tired of monotonous walking, go. playing Let it be not just a journey to the next village for milk, but an adventure journey under the code name "We are going to save the princess" or "We are geologists".
Go on the road only with a favorable weather forecast. If, contrary to the optimistic promises of weather forecasters, bad weather has found you in the middle of the road, immediately turn back. Thunderstorm can greatly frighten the baby.
Do not travel on very hot days: children are much faster than adults get tired of the heat.
In the mountains with a child is dangerous to take long walks. Better – a few short exits during the day.
It is especially dangerous to climb the mountains in anticipation of a thunderstorm.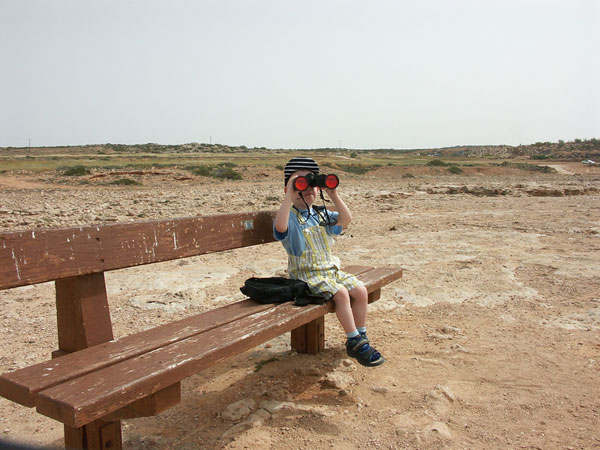 Getting lost with the baby, even close to home, is very unpleasant. Always follow the intended route.
Do not rely on instinct, trying to shorten the path. Avoid roads not marked on the map. Although marked on the map can be overgrown, blurred, blocked by fallen trees and just lead nowhere.
So do not try to be a pioneer.
In the woods. Walking with a child near the cottage, walk only along the paths that you know like the back of your hand.
In the mountains. Children are not recommended to lift to a height of more than 1.5 thousand meters.
Avoid narrow paths along the edge of a cliff. The child may feel dizzy, or the young traveler may lose his guard, being too carried away by his discoveries.
Usually, children can easily climb up the hill, but it is difficult for them to go down a steep slope. Avoid stony and strongly heated by the sun places where it is known that snakes are found.
If you have to cross a similar territory, go ahead of the child and knock loudly with a stick.
In the woods. Do not allow your child to go off the path and go deep into the thicket.
If you lose sight of him, immediately stop and call.
In the mountains. Forbid climbing rocky slopes. When passage through such a section is inevitable, warn the child about the danger and go up, being careful.
No discussion forbid throwing stones. Do not go on narrow, steep and uneven roads.
Stay close to encourage the child or help him if necessary.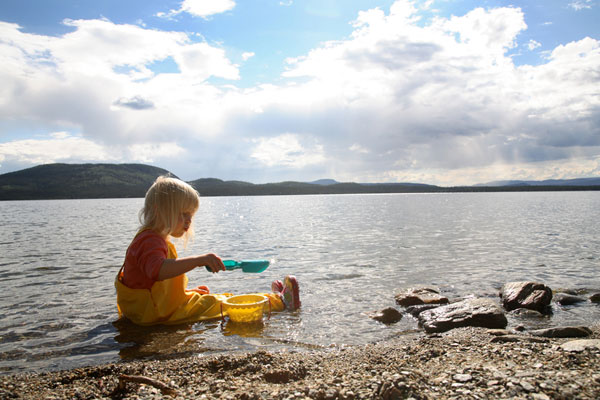 Clothes and, most importantly, shoes should be suitable for walking. Do not take unnecessary things: light you will save power. Do not load and young traveler.
He may require a personal backpack – but that should be almost empty. And without toys, the baby will find something to entertain himself in nature.
Do not forget about sun protection: several times during the day, apply sunscreen on your baby's skin. Children, as a rule, do not like wearing panama women – so watch them.
If a child "travels" in a backpack, protect him from the sun with a special awning.
The boots are suitable for walking in the wet forest, but the baby will not be able to walk in them for a long time, the insoles will begin to roll, the boots will subside. Even in hot weather in the forest, the hands and feet of a child should be protected by a light shirt and trousers from nettle, sharp branches and bushes. In the forest, be sure to use insect repellent.
Put a kerchief or panama on the baby's head to protect it from ticks.
Ideally, the daze needs waterproof and breathable shoes that are fixed on the ankle and do not fall off the foot. Or sandals, if you walk on the road in the heat – so that your feet do not sweat.
Bring a windbreaker, jacket or raincoat in case of bad weather.
Take water in abundance, give it to your baby regularly. Leave at home carbonated drinks: they do not quench thirst and do not tolerate transportation in the heat.
A cold drink from a baby can get a stomachache. Do not take perishable products on a trip.
Take: juice, fruits, vegetables (cucumbers, oranges, tangerines), cheese, muesli bars.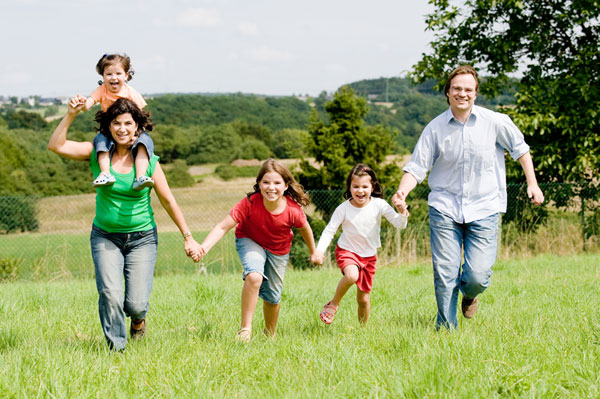 If you are out for a walk in a big company, go one by one. One adult – in front to signal a sudden obstacle (fallen tree, blocked the road, mud, landslides, thorny branches.). Another adult closes the string: children should always be in sight!
In the "urban" village, the baby gets a unique chance to see the cows, goats, horses, geese and other wonderful animals, which he had only seen in pictures before. Take care of meeting these "big dogs". Pets are still animals, and they are unpredictable.
Keep at a safe distance, do not let the kid iron them. Do not feed them without the consent of the owners.
It's not just about animal health – grateful quadrupeds can bite a lactating. Around the horses, behave calmly, do not run and do not cry.
In front of the horse can bite, and behind – to kick, so you need to go around it from behind, at a sufficient distance, and quickly, but not running.
On the road, there is always the danger of scratching hands on thorny branches or hurting your knees. Treat even a small scratch immediately.
And calm the baby!
Your first aid kit should have:
antiseptic – even a small abrasion can inflame
remedy for bruises
bactericidal plaster
bandage
cotton wool
tweezers and needle – to pull out a thorn or a splinter (before use, treat them with an antiseptic)
insect repellent