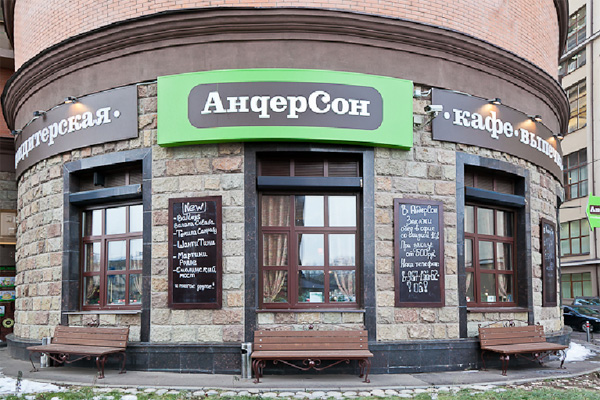 With the long-awaited arrival of spring, the AnderSon Children's Culinary Academy seasonal program has also been updated. In May, kids will learn how to cook delicious croissants with strawberry jam, chocolate and candied fruits, Haborger Harry hamburger, Korablik salad and milkshakes, paint t-shirts, make scented candles with their own hands.
In addition, everyone will be able to try their hand at soap making.
On May 9, Anderson will host a festive culinary workshop. In honor of the Victory Day, young chefs will prepare edible "stars" of marzipan and a salute cocktail.
And on April 19 and May 11, Anderson on ul. Gilyarovsky is waiting for everyone at the wonderful performances of this theater.
At the end of May for the kids will launch the project "Garden". In the classroom, landscape designers will teach children how to plant flowers and vegetables in the right way and care for them.
Adults will also have something to do – in the cafe they are waiting for a new menu. Of the appetizers you should definitely try the salad with roast beef.
From the hot – duck legs or Chilean sea bass steamed. Updated wine list.
And at the end of the month, the new, already the sixth AnderSon will open its hospitable doors. It will be located in a three-storey mansion on Leningradsky Avenue, right next to the Sokol metro station!
The cafe on the roof will be interesting for both adults and children!
A network of family tea rooms "AnderSon" – this is the best pastries, incomparable Belgian waffles with maple syrup, chocolate muffins and bavareze with berries, almond cakes and kozinaki, truffles and eclairs, cakes, cookies, croissants, marmalade and marzipan, homemade lemonade, milk cocktails, good coffee and specialty teas. These are breakfasts, lunches and dinners: from healthy cheesecakes and cereals to gourmet soups, salads, dumplings and homemade pasta.
This includes delivery of fresh bread, sandwiches and pastries for negotiations, catering at home parties and official events. And, of course, this is a wonderful children's club, a special children's menu and the best outdoor children's events.
Addresses cafe-pastry "Anderson":
• st. Ostrovityanova, d. 5; Tel: + 7 (499) 737-36-29. Works nursery;
• nab. Academic Tupolev, d. 15 (business center "Cascade"); tel .: +7 (967) 166-62-06;
• Passion Boulevard, 4; tel .: +7 (495) 650 12 58, +7 (967) 268 61 65;
• Children's club "Anderson", st. Ostrovityanova, 9, K. 5; tel .: + 7 (499) 737-36-29;
• st. Gilyarovskogo, 39, p.
3; tel .: +7 (495) 380-13-04.
• Leningradsky Prospect, 74, p. 8.