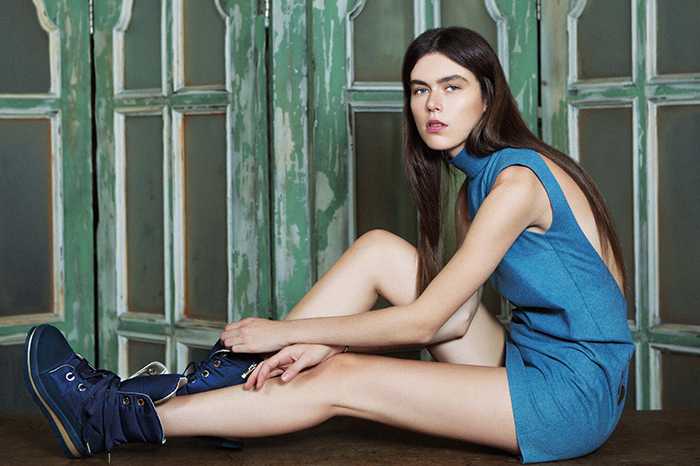 But real pleasure, without risk to health, and for good, winter walks will give only on condition that all family members have the right equipment. And the value of the shoes here can not be underestimated.
It should be warm, comfortable and always fashionable and beautiful.
Children's models from the new collection of the Italian brand Jog Dog seem to be made specifically to fulfill all the dreams of girls and boys – endlessly walking, running and jumping in the snow, even in cold weather. For boys' boots, there are prints with cosmic motifs, and for serious dandies – plain, discreet models.
Little women of fashion will be able to choose their own boots and shoes for any occasion: soft pink, and also perky lemon, mirror, lacquer red and, of course, classic black, white and blue for the most elegant babes.
An indispensable attribute of the stylish urban winter became the BeBoots from Jog Dog. The design of the models is the most diverse: trendy black and gray camouflage, floral prints, warm and cool metallic.
In contrast to the usual "lunar rovers", BeBoots have a comfortable shoe, so a beautiful and easy gait is provided for you even in cold weather.
In the women's line of the brand – models with ironic camouflage prints, stylish leather accessories and elegant patterns, and of course, trendy boots with a fur top. For fans of elegant lace-up shoes that have become Jog Dog classics, a fresh palette of the high-top c model combines shades of sea "baltico" or "chocolate".
In the men's collection – the entire palette of current prints: from classic bog brown to dark gray and black. Lovers of the classics will appreciate the monotonous autumn-winter models, the texture of which is given by suede inserts.
Footwear Jog Dog differs special manufacturability. The production uses the most advanced materials and own patented developments in the field of membrane technologies that allow you to create shoes that can provide 100% protection from adverse weather conditions. Anatomical insoles and soles made of the latest generation of polymers and with a unique tread pattern will make any walk comfortable for adults and children, no matter what surprises the weather brings.