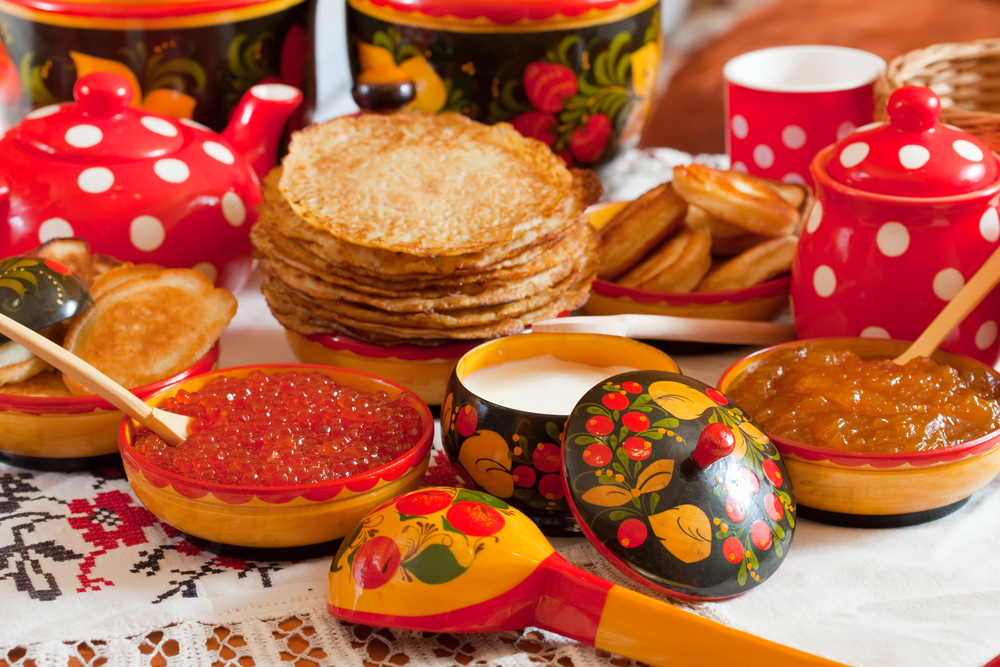 On February 23, at 12.00, we invite children and their parents to pick up the paints and brushes of the Shrovetide doll figure, which will be located on Stoleshnikov Lane.
On February 24, from 5 to 7 p.m. at the Kuznetsky Most you can plunge into previous epochs by taking part in the work of historical reconstruction clubs.
On February 25, the whole family can not only treat themselves to pancakes and tea at the events of the "M" visiting team, but also take part in entertainment programs with the participation of buffoons and other artists.
On February 26 from 17.30 to 19.00, you can witness the Moscow Pancake Week record: the chefs and their assistants will make the biggest pancake cake, and then treat them to all the guests.
On February 27 and 28, from 5 to 7.30 p.m. on Kamergersky Lane and the square in front of the Central Department Store, the whole family can take part in the "Positive Microphone" campaign. Anyone can say something good into the microphone with a camera.
On February 28, the Moscow Pancake Week parade will be held, in which students from social movements and universities of the capital will also take part. All participants prepare their original Shrovetide costume and meet on Friday at 6 pm on the square in front of the Central Department Store.
March 1 is waiting for everyone "Wide Maslenitsa" in Kolomenskoye, where there will be not only fun games and fun for guests of all ages, but also everyone can take part in the shooting of the film
March 2, the day of the largest rope pulling on the street. Big Dmitrovka children can also take part in master classes in painting toys, cooking pancakes and all sorts of toppings for them.