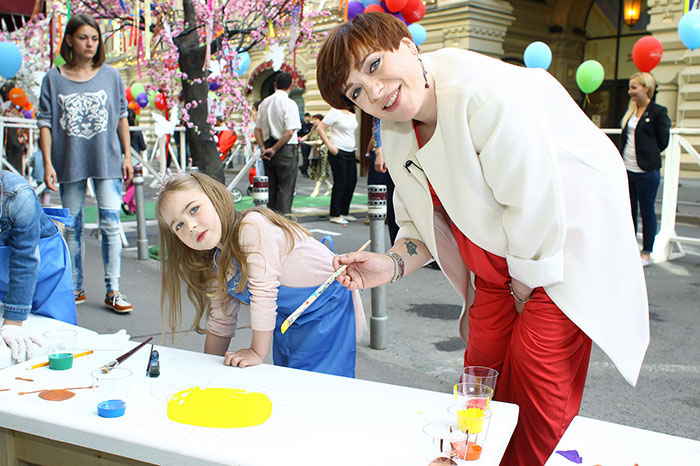 How to celebrate the first day of summer and the first day of vacation? Of course, arrange a holiday! Every year, on June 1, GUM traditionally holds a big children's holiday.
And this year, as usual, the little guests and their parents hurried to the main store of the country in the morning. And it was for what!
Getting into the GUM, the guys were not in the store, but in the fairy forest. Balloons and soap bubbles soared directly between the birch trees, and on all lines of the 1st floor a grandiose amusement park with Russian flavor developed.
Girls and boys hurried to take part at once in all games and competitions. The guys overtightened the rope, shot from the bow, jumped in bags and went to the "dancing" wooden blocks-stilts.
They also rode on a merry-go-round and large wooden swings at the fountain, deduced letters from the Old Slavonic alphabet, collected bracelets-amulets from wooden beads, painted wooden toys and whistles, drew on silk. Winners of the competition received memorable prizes from GUM as a gift.
And in the very center of GUM near the fountain, the ballet "Todes" gave a dancing flash mob.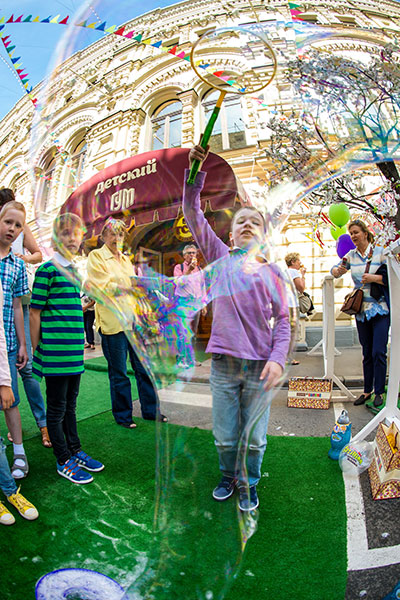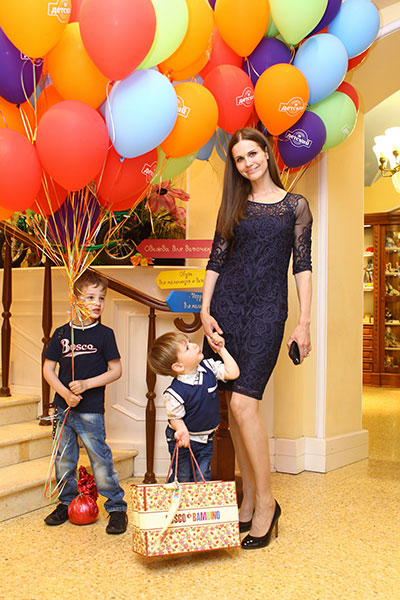 The culmination of the holiday was the painting "The World's Shops", which was held on the street between Children's GUM and GUM in Vetoshny Lane. Children and parents painted future holidays on wooden benches, after which their creations were lined up in a separate exhibition on the lines of GUM – right next to the "adult" shops of the world.
Many famous families became guests of the Big Children's Holiday: Alisa Grebenshchikova with her son Alexey, Tutta Larsen with her daughter Marfa (pictured above), Julia Baranovskaya with her son Artyom and daughter Yana, Irina Meladze with her daughters Sofia and Arina, Ekaterina Volkova with her son Bogdan and daughter Alexandra, Natalya Lesnikovskaya with her sons Yegor and Mark (pictured below right).