We seem to be so advanced: every day we work on a computer and communicate on the Web, talk about the future of Google Glass, choose between brands of phones, tablets and readers, buy tickets online, use CRM, CMS, clouds, aggregators and crowdfunding. But after a couple of decades for our children and grandchildren, it will be wilderness that mother and grandmother can't even program. By the way, this is not a joke: learning Ruby on Rails is a serious trend for girls today.
Children are known to adore technology and understand them better than their parents.
The world has changed much more than we think. Recently, TechCrunch co-founder Keith Teare, an entrepreneur in technology, has identified a sensational global trend: the web is in a classic form of dying, as indicated by falling sales of personal computers.
Present and near future – for mobile devices. A huge number of start-ups are already working on the mobile market infrastructure: they create games, entertainment and work applications, platforms for magazines, etc.
The most popular game Cut the Rope was invented by Russian developers, the 29-year-old brothers Efim and Semyon Voinov. Dear "monster" Om Nom confidently competes with evil birds and green pigs. The company of Warriors Zeptolab received more than one generous offer to sell, because experts estimate its revenues at tens of millions of dollars, and the brand's products downloaded 350 million times around the world.
Nevertheless, Zeptolab decided not to sell, but to become a major player in the global market. And it all started with the fact that the brothers were able to independently implement the idea: Efim programmed, and Semyon developed the design.
The ideal recipe for success in the era of technology – the ability to create a finished product, not dependent on anyone.
Primary or secondary, technical education gives the child enormous benefits. "Not everyone can be engineers and programmers," many will say. But the choice between "physicists" and "lyricists" is no longer worth it. The present and the future of the "physics-lyricists."
The functions of most professions are changing, and in the future they will change beyond recognition: this also applies to artists, teachers and doctors. Programming is called by many sources the second literacy and is defined as the field of art and science.
By the way, music in the Middle Ages was considered a field of mathematics. Teaching children programming languages ​​and technological literacy is not a futuristic fantasy, but a reality of the labor market.
Knowledge of html or content management systems – such requirements are already present in the descriptions of many "humanitarian" vacancies. And teaching children programming can occur from the most naive age through computer games. This is a common thing in the United States, and it is clear why Mark Zuckerberg achieved such results long before his 30th birthday.
In school, he became interested in programming, developed a network game, and even received a job offer from AOL and Microsoft. Mark refused to go to Harvard, and a couple of years later – to create a global social network Facebook.
Teaching children how to program through games is a very promising approach. Games motivate and remove routine, help to realize the logic of action and in the future to switch to professional programming. Epsitec has developed the educational strategy game Colobot in 2001 for children 10 years and older.
Robots are preparing the planet for human colonization – the story is more fascinating to study and you can't imagine. During the game, the child can ask the robots algorithms, using references and cheat sheets.
The programming language in the game is similar to "adults" C ++ or Java. On the basis of Colobot, a school series of games Ceebot (CeeBot-Teen and CeeBot3 – for children 10−15 years old; CeeBot-A and CeeBot4 – for adolescents 15−19 years old) with training missions (www.ceebot.org) was created. There is also a version of CeeBot-Hemisson, which allows programming of a real Hemisson robot, developed by K-Team (www.k-team.com).
And this is not only programming, but also the study of robotics.
By the way, today the search engine gives a lot of links to the Russified versions of Colobot and Ceebot, videos and manuals.
It is known that many IT companies are looking for talented programmers among people with autism syndrome. Recently, a major software maker SAP (Germany) announced its intention to hire 650 neuro-excellent professionals.
Technological progress already today gives many autistic children excellent life prospects: work, career, wealth, position in society and self-realization. If it were not for programming, in which autists are often more talented than "neuro-ordinary" people and feel comfortable, how sad the fate of these people could become!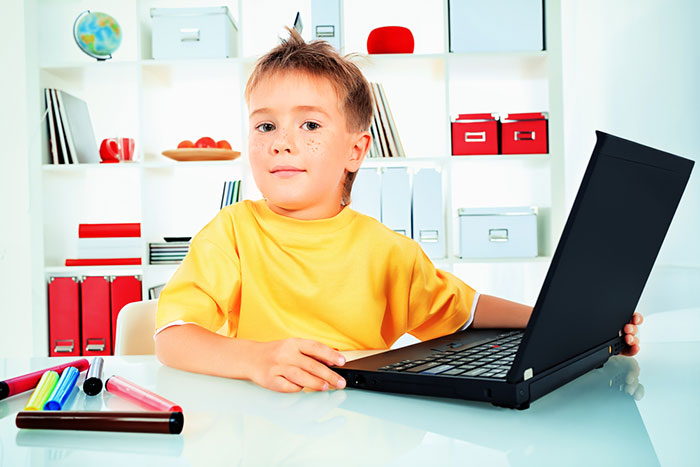 3D printing has ceased to be fiction: according to preliminary estimates, already in 2016–2018. An average family will be able to purchase a home 3D printer for 60,000 rubles. When, instead of clothes and household items, we start buying programs for home printing of things, the profession of a 3D programmer will become extremely popular.
Now such experts are very rare.
In addition to the designer of 3D models, a huge number of new professions appear: transport planning engineer, robot builder, climate engineer, social games producer, interactive iPad book editor, technological evangelist, visual effects supervisor, sound designer, fundraiser, solar power plant engineer, motion designer , environmental designer, bioinformatics and even digital criminologist. All these professions are related to technology and will cease to be rare in the near future.
And all of them are based on programming, the ability to create technologies and programs – and use them.
According to the theory of the world economic conspiracy, an endless crisis is needed by corporations in order to save, "throwing off working ballast": enterprises often do not need so many workers. But to argue in the spirit of "let us split the computers with cudgels and go to hoe the gardens" is impossible, and it will not work. As Albert Einstein said, "a mind that once expanded its boundaries will never return to the past."
The healthiest approach for our children and grandchildren will, as soon as possible, master the required competencies and new professional skills in order to find their place in society, and in the future to arrange the world order more intelligently.
There are many children and teenagers in the world who, realizing this, were the first to start studying technologies and became successful entrepreneurs and scientists. Their parents no longer worry about the future of their children.
Crowdfunding allowed to create business and new products, even for schoolchildren, and IT giants take young talents seriously.
World-famous fashion blogger Tavi Gevinson started a blog about fashion and style Style Rookie at the age of 12 and at the age of 17 is a recognized fashion expert.
At the age of 14, American Ashley Coells borrowed $ 8 from her mother for hosting her website, www.whateverlife.com, where she uploaded thousands of sentimental girlish pictures for blogs and social media accounts. Thousands of teenage girls liked the pictures, and the traffic of the site to advertisers.
Only a few years have passed, and Ashley is a millionaire.
Mackenzie Wilson, 9, attracted more than $ 20,000 in Kickstarter crowdfunding to develop her own RPG game, although she initially wanted to raise only $ 829 and prove to the brothers what she can. An account on "Kickstarter" Mackenzie helped create a mother, but only because of age restrictions. The girl decided to make a game suitable for children: without violence and killing characters, but with the possibility of team play.
Mackenzie soon enters a computer-based children's camp on RPG STEM Camp based at Towson University. Her goal is to prove that not only men are capable of creating great games.
The active girl came up with a great gaming idea while interacting with Susan's mom, who deals with the topic of education gamification.
14-year-old British schoolchildren Sean Spooner and Louis Porter are the youngest publishers in the world. The teenagers did not like the fact that Corby didn't have a magazine in their town – and they did it.
They themselves have learned to interview, process photos, impose pages and communicate with advertisers.
At 18, Indian-American Isha Hare became the winner of the Intel Foundation Young Scientist Award and received a $ 50,000 award. As a child, she began to study science and before graduating from school she invented a device that thousands of adults fought against. Her invention allows for 20-30 seconds to charge mobile devices for several hours.
It turned out that this device will allow you to charge and electric cars. And here a great story about renewable energy sources and the end of the oil wars can begin.
Do you know how many awards are in the world for young scientists? Here is just a small part of the list: Intel International Science and Engineering Fair, Young Scientist Award, Young Scientist Award, Young Scientist NRW, European Union Contest for Young Scientists, TWAS Young Scientist Award. There are a lot of children who are passionate about engineering and science.
And how much potential is never revealed! After all, every child has abilities, and sometimes they are detected by a robot donated for a birthday, a programming course, a digital microscope or a telescope.