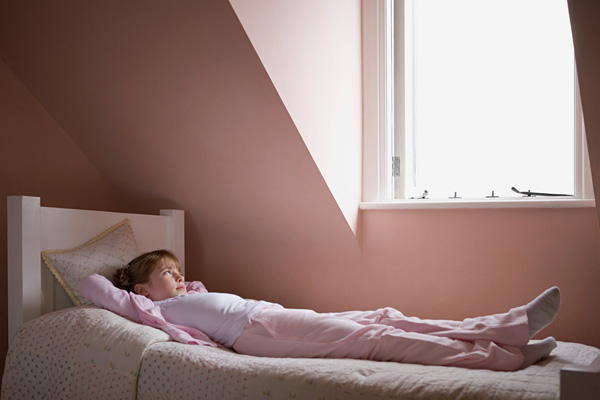 Vacations are a period traditionally associated with rest in both adults and children, although teachers and physicians allot this time a special role in the life of a student.
It is believed that the holidays are designed to defuse and restore the child's psychological, mental and physical strength, relieve tension and develop creative abilities, which will help him to cope with various educational and life tasks in the future. For physicians, holidays are of particular importance: during epidemics, temporary separation of schoolchildren can reduce the rate of spread of viral infections.
And so the holidays really bring all the benefits inherent in them, parents should really work hard.
Children easily forget about hygiene, especially if they don't need to go to school: no need to get up early, observe the morning ritual of washing and brushing your teeth. Many parents will be surprised to learn that their child has never used a toothbrush during all the days of the holidays, and meanwhile, often this is the case.
Of course, it is hardly possible to personally control the process, but to hold an educational conversation and ask the child to follow such a small formality is possible for each parent. And also from time to time to remind him about it.
The same applies to washing hands when returning from the street. Often, running around in the fresh air, the child rushes home and runs straight into the kitchen to have a snack.
And only after that he goes to undress and, perhaps, wash his hands. Should we talk about what is fraught with such snacks? Speaking of nutrition …
When a child attends school, parents can be calm, at least for the fact that there he eats quite regularly five days a week. School meals can provide students with nutritious breakfasts, balanced lunches, and occasionally snacks. And then the task of parents is only to feed the child a light dinner.
In short, the nutrition of the child during school is somehow controlled by adults. You can not say about food during your stay at home.
The latter is often a mix of fast food, chips, chocolate and carbonated drinks, which are absorbed on the go during walks or in front of the computer, without interrupting the exciting game or watching a video. How can parents deal with this phenomenon, especially if they are at work at this time?
Always leave home fresh, homemade food that the child can self-heat on the stove or in the microwave. True, some parents are afraid to entrust the child with the use of electrical appliances and a gas stove, in this case, the food can be left in a thermowire.
The main thing is that the child should eat warm food containing enough protein, fat and carbohydrates.
And of course, it is important to monitor that during the day the student makes at least three full meals, and sitting at the dinner table in a relaxed atmosphere.
Sometimes schoolchildren find it difficult to understand that holidays are not the time when you can stay at home all the time. But they need at least two hours a day to spend in the fresh air, ideally – doing active sports.
How to organize the leisure of the child at a time when you can not look after him?
If possible, find out what programs of master classes or children's clubs are in the nearest parks. Perhaps among the parents of his classmates there will be those who will be ready to accompany there a group of guys from the class during the holidays.
In addition, seminars, children's events and holidays can be planned in your district libraries during the holidays, preparation for which can entice your child for these few days.
It is possible that, despite all your efforts, the child will spend his free time in the company of the computer, communicating in social networks and neglecting meetings with peers. And if you do not pay attention to it in time, then your homebody's room can eventually turn into a den, in which the bed is not made, a mass of electrical appliances works and which often do not even ventilate.
In a room where there is musty air and no dust is wiped, viruses and bacteria feel excellent. And it will not be surprising if the occupant of such apartments soon lie down with a temperature of under 40 and spend the rest of the time taking the medicine.
Therefore, do not forget to look into the child's room every night: air it while he is having dinner in the kitchen or spending time with other family members outside it, and if necessary, remind him about cleaning.
What seasonal diseases or exacerbations of chronic diseases should be prepared?
In the spring, allergies, asthma, and stomach diseases are usually exacerbated. Knowing the chronic diseases of your child, prepare for the spring period in advance.
Take care also that at the end of the season stress, avitaminosis and the same ARVI bypassed it – they easily provoke an exacerbation of these chronic diseases.
"For the prevention of acute respiratory viral infections, choose safe drugs that do not have age restrictions and have a minimum of side effects. These drugs include the French drug Ocillococcinum, which has established itself as an effective and safe means of family prophylaxis, "advises Tatyana Alikhashkina, a general practitioner and deputy head of Polyclinic No. 1 of the Pirogov Medical Clinic. – For a course of taking vitamins, it is better to consult with your doctor – different vitamin complexes are shown at different ages.
In any case, remember that the health of the child is more important than missing lessons at school and it is better to leave it at home once more than to treat it later.