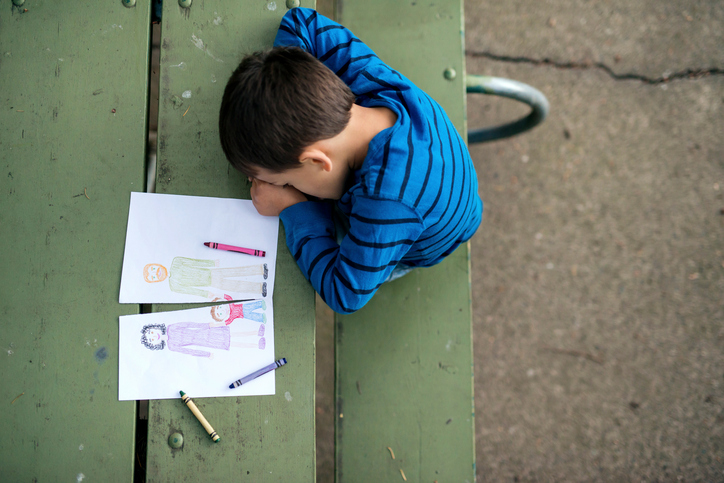 No wonder they say: to get to know a person, you must divorce him. When the former husband acts cruelly and meanly, our heart is smashed to smithereens, but many of us still cope with emotions, even with an effort. But if at the same time it turns out that the ex-husband is also a bad father, it is almost impossible to restrain hatred, anger, resentment.
After all, when dad disappears from the life of children in one day, without warning, or when, for inexplicable reasons, he suddenly stops calling, visiting, congratulating on his birthday, the heart of the mother, who sees the suffering of the child, is torn apart. How to calm down a daughter crying soberly, which every evening, to impossibly, misses her dad?
What is the answer to the son when he asks: "What am I, bad, since my father stopped loving me?" In such difficult moments, mothers behave differently. Some tell the child the truth, others prefer not to comment on what happened, others replace reality with stories about the "pilot", someone bursts into tears and complains about fate, and some begin to defy the runaway bastard.
However, psychologists urge all moms who find themselves in a similar situation to keep themselves in hand and not to make these most common mistakes.
If a child asks directly: "Dad is bad, since he no longer comes to me and does not call?", Many people have a desire to tell the child everything that has become painful. The most common variant is phrases like: "Yes, your dad is the most terrible father in the world!
He left you, he left us, he can't even call! "But this is how we form a child's feeling that something is wrong with him and that he is a victim, because they throw out the" bad "ones. And the promise: "Your dad is a bastard, that is, you were born a scoundrel" teaches your baby to devalue a part of himself. Why?
Because the child consists of two halves – mom and dad. Occupying the side of the mother, he automatically abandons his second, "father's" half, that is, betrays himself. Do not lie and say that dad is good if you do not think so.
But that he is a bastard, also not worth mentioning. This is your subjective opinion, and you should not impose it on the child.
It is more correct to speak about an act or behavior, and not about a person.
Some mothers begin to escalate the situation, invent fables about the father, devalue his role in the family life in order to increase the hostility towards the father in children or even intimidate them so that they would start to fear him. Sometimes with the best of intentions, so that the child will forget everything quickly and stop suffering.
And more often due to the fact that when we are under stress or fall into despair, we regress, literally, we do not know what we are doing. So, out of fear of ceasing to be necessary for a child and losing the meaning of life, a mother can begin to struggle with the "offender".
To do this, she will try to win over as many people as possible, and in the first place – a child. Mom has enough authority and authority for children to adopt her words, opinions, values.
But children have no place in the war. In addition, the sacrifice that they will make in person is the loss of half of themselves.
And, of course, it will be pure manipulation.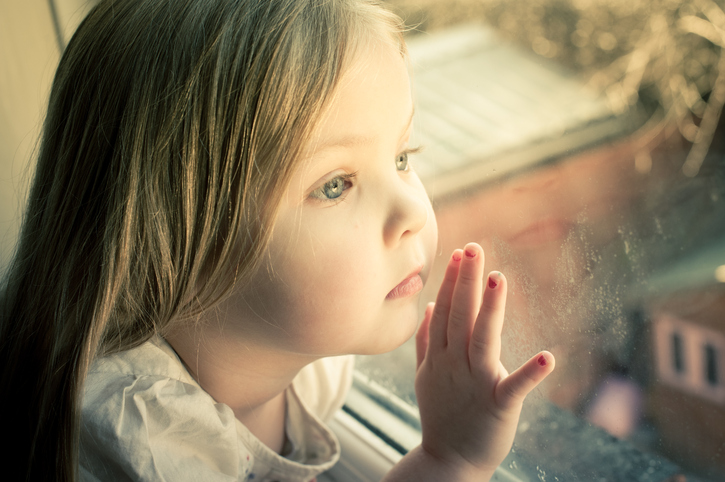 Even in the most ordinary situations, we often think of a lot, and when it comes to the former husband and his not the most moral acts, in fantasy we usually do not hold back. But it is important to give concrete answers to the specific questions of the child, and it is not necessary to express your assumptions. Based on this logic, you should not say: "Dad does not want to see you," because he wants or does not want, you can't say for sure.
And the phrase: "He left us because he wanted a new life" is no good, because you cannot know the true motives of your former spouse.
It's better to talk about facts in abstraction: "Your dad cannot see you now," "It happens that dads leave and don't see their children at all. And children are not to blame for this, "" We all sometimes make mistakes. "
When we give a child dry facts, he has the opportunity to develop his own attitude to the events and draw his own conclusions. A teenager, for example, can be helped to find a father.
So that he is not from you, but from the pope he heard that he does not want to communicate with him anymore. Yes, for the child it will be a blow.
And yes, it will be very painful. But this is life.
And this is what he has to go through and what is important to go through in order to make it easier.
Another mistake of many moms is to pretend that nothing has happened, and in every possible way to get around this topic in conversations with the child. But this tactic never leads to such a desirable total oblivion. Quite the contrary.
The child himself will begin to think out and fantasize, because he needs to at least somehow explain to himself what happened to dad. In this case, the baby can draw the most strange or scary pictures. And children tend to blame themselves for what happened.
The child may conclude that it is his fault, because he is so bad, dad suddenly took it and disappeared. Guilt is a strong negative feeling that rarely will anyone talk about. But it is from this moment that the little man begins to accumulate and cultivate it in himself, as well as the confidence that he is bad.
In adulthood, such an experience leads to a distorted understanding of reality. To cope with a difficult situation, such people will break away from reality with the help of their own fantasies, inventing what is not.
Moreover, the situation with the disappearance of the pope is embedded in the self-image, which is why the child has an inner conviction that he is not worthy of love. What is especially critical for girls aged 5 to 9 years.
Therefore, it is important to talk about what happened, the main thing is to do it impartially and rely only on facts.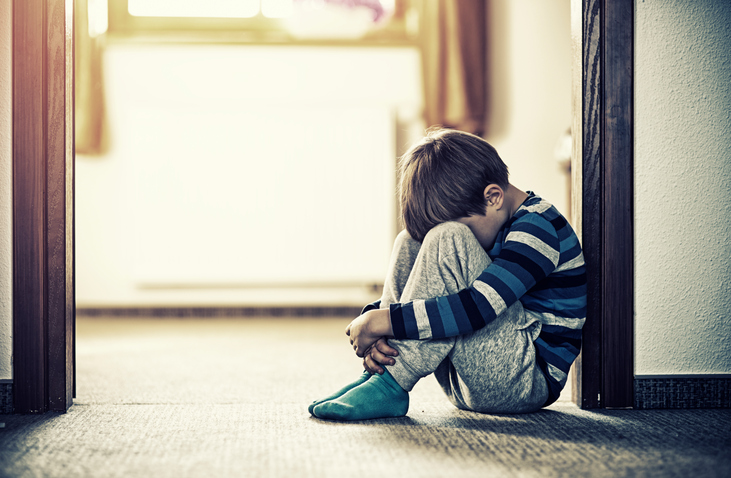 For a child, there is no worse picture than seeing a mother in tears. At such moments, he suffers tremendous helplessness, because he cannot help her in any way. And at a younger (preschool age) he is also completely dependent on his mother, and her tears mean a catastrophe for him, a world crash, worse than an atomic war.
A natural reaction in such a situation for the child will be to comfort the mother, and for this he will have to take on the parental role, to shoulder the burden that is unbearable by weight and age.
If a mother is very angry and offended at her father, there are many ways to cope with their feelings and allow the child to remain a child, and not become her savior. It is important to remember that the child himself is experiencing a loss due to the disappearance of the pope. And it is your task to calm him down, but not vice versa.
And to speak out and pour out your pain can be friends, relatives, a psychologist or a priest.