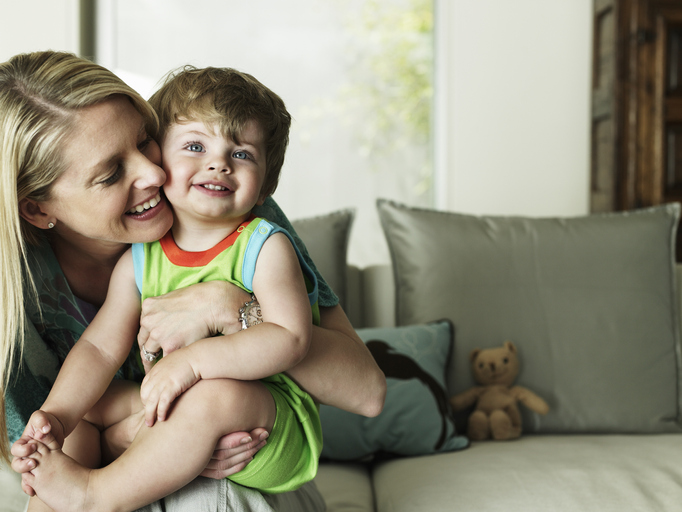 In the life of the mother-child couple, there is a period when mother and baby feel like a single whole. You can often hear from the moms of very young children the use of the pronoun we are in relation to a completely different "achievements" of the child: "We sat down", "We went", etc.
This is a natural mechanism necessary for the preservation of the life and development of the child, which has a deep biological and psychological meaning. In the period of natural symbiosis, a mutual "adjustment" of the mother and the child occurs, the basis for full-fledged relations for many years is formed. The period of natural symbiosis is quite limited in time; by the end of the first year of life, the child begins to separate from the mother, entering the phase of forming an independent sense of self.
Determining the boundaries between themselves and other people becomes an important psychological task for the child. This is a long process that affects the nature of the interaction between the child and the adult – the perception of the child by the mother gradually changes.
Understanding the difficulties you describe depends on the age of the baby. If we are talking about infancy, then your involvement, the absorption of the son – is the result of a natural process of development. It is normal when a mother is more interested in the child than in her husband and other family members.
This allows a woman to better capture, recognize and understand the needs, desires of the baby, to help him.
If we are talking about an older child, then perhaps the experiences you are experiencing speak of a need for close emotional intimacy and support. However, apparently, you, for one reason or another, do not get them in a relationship with your husband.
Sometimes the appearance of the child in the family leads to a change in the relationship of the spouses. From husband and wife, they turn into the mother and father of their child, begin to perceive each other not as marriage partners, but as parents, to the extent that they respond to appeals not by name, but by new status – mom, dad.
Such a change in relations within the parent couple can lead to a cooling of feelings on the part of one or both partners, a change in the usual interaction, a loss of romantic interest.
I think in this situation one recipe – take the time and opportunity to be alone with your husband. Go to your favorite place both, spend time as you like before the birth of the child.
This will undoubtedly revive the previous pleasant memories, refresh your feelings, help you to share the interests of your spouse again, joint desires and new goals will appear. Such an atmosphere will help your son grow and develop in a harmonious family, will give him the experience of healthy and full-fledged relations between two loving people.