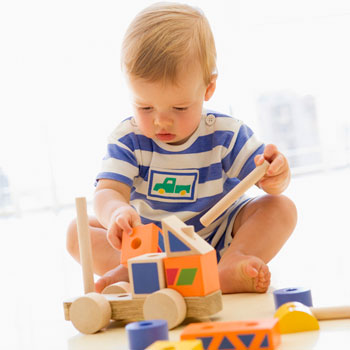 Our mothers could not even dream of the unusual variety of children's products on the market today. You can buy educational toys, jigsaw puzzles, colorful books, a talking doll or a model car in almost any store. However, despite the rich assortment of toys, parents often complain that the baby has nothing to take home. "A child walks behind my tail, demanding continuous attention.
Playing him alone is boring, but I cannot devote myself exclusively to children's games, because I have household and household chores for me "is a common complaint of modern mothers. Often for this very reason, parents at an early age send their children to kindergartens: spending hours with a tireless child is not an easy task, and the child finds regular game partners in the garden, and her mother finally has free time. But kindergarten is not a solution, because the team does not help develop the skills of independent play.
In an orphanage, the kid is in the company of a peer and educator all day long; he is not alone and, accordingly, cannot learn to engage himself. This seemingly insignificant factor in the future can play a significant role in shaping the child's personal qualities.
Success in building study, career, family, friendship depends on various components. But the main can be called initiative, independence, dedication and perseverance.
The presence or absence of these qualities is largely a reflection of education. For example, if parents drove the child "by the hand" to the institute, most likely, the child will grow constrained, shy, and infantile.
It is very important to leave the child "own space" – a field for independent activity, as well as to encourage decision making and the ability to take responsibility. And, surprisingly, children's play can make a big positive contribution.
Another Soviet teacher V.A. Sukhomlinsky stressed that "the game is a huge bright window through which a life-giving stream of ideas and concepts about the world around us flows into the child's spiritual world."
The child should be taught to play and practice independently from 5–6 months, when the infant becomes keenly interested in rattles. You can leave a crumb on a rug or in an arena with a pair of bright attractive toys for a few minutes so that the baby has a little fun.
There should be few toys, as a child at this age is able to concentrate attention only on one or two objects: a baby can feel them for a long time, try a toy "on tooth", throw, shake, etc. If there are too many toys, a crumb quickly overtake them, not looking, and then bored. Therefore, it is better to give toys in portions: first two, and when the child has played enough, remove and give new ones.
If you hear that the child is worried, go back, work out a little together, and then leave the room again for a while.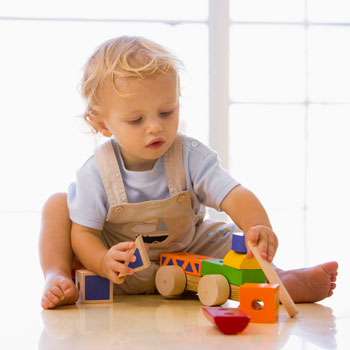 As you grow older, self-play intervals can be extended. So, already a year a child can play for half an hour with enthusiasm alone, at two years – an hour, and at three years – one and a half to two hours a day. Of course, games should take place under the unobtrusive control of adults.
Periodically, you need to quietly look into the room, see how the baby feels, what he does. If you see that the crumb is tired, offer to eat, rest. For a child, a game is not just entertainment, but an activity that takes energy and strength, so it is important to ensure that the child does not overwork.
In addition, it is important to direct the children's game: to suggest new ideas, to demonstrate what you can come up with with these or those toys. So you can enrich the game "repertoire" and make sure that the baby does not play fights, monsters, murders and other scary and unhealthy games.
If a child asks for help (for example, collecting a designer, he cannot connect the details), be sure to help, otherwise the baby will be strengthened in the thought that he himself is not capable of anything serious, and you will not come to the rescue in important situations.
This can create fear of failure and discourage interest in the game. Therefore, when a child complains that he "doesn't get anything," he "doesn't know how", help the baby.
In this case, take on the case that the baby can not perform himself, leave the rest to him. And, of course, controlling the game, do not overdo it!
Remember the rule about which the well-known scientist and teacher Julia Gippenreiter writes: "Do not interfere in the matter in which the child is busy unless he asks for help. You will tell him by your non-interference: "You are all right!
Of course, you can do it! "Excessive guardianship can also cause a child's protest, or, conversely, he will never learn to do without your help and will constantly demand your participation in games, which will eventually lead to fear of loneliness and self-doubt .
Sometimes mothers, worrying that the baby cannot step without a single step, overly care for the child, intervene in every game, in every occupation. The reason may be the lack of implementation at work, difficult relationships with dad, life dissatisfaction.
A woman wants to feel indispensable, to feel that the child can not do without her, and unconsciously does not allow the baby to be independent in games and learning.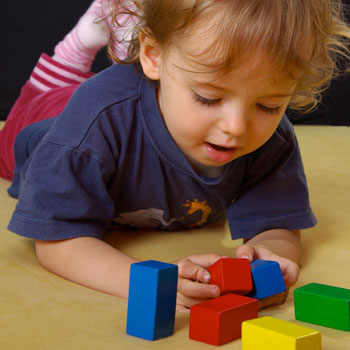 When teaching a child to play independently, it is important to interest him, since children are enthusiastically engaged only in what attracts them. Parents need to come up with an intriguing storyline or buy a bright toy.
You should definitely show your child how to play with a new subject, tell the rules of the game, clearly demonstrate different situations, animatedly commenting. When the child learns the explanation, pass the baton to him – but he must take the first steps in the game under the supervision and gentle guidance of the parent.
Only when you see that the baby can cope without prompts and is happy to play alone, quietly leave the nursery. If the baby asks you to stay, you can say that "for a moment I should call my dad" or "I'll be right back, just wash the dishes." Be sure to return after a specified time!
And after some time you will again leave the room under a specious excuse. Thus, the child gradually gets used to playing on their own.
When purchasing toys and offering games, consider the age of the child.
For babies from 2 to 6 months, the first gift, of course, should be a rattle, which can be made of both safe plastic and birch bark or wood. Rattles can be bright, colored, or transparent, with rolling balls.
A little later, from 6 to 12 months, the baby becomes interested in grabbing and throwing objects on the floor, shaking, feeling, removing parts. Therefore, it is worth buying balls, toys with sound and lighting effects, pyramids, cubes, yulia.
Toys should be made from a variety of materials, with smooth or, on the contrary, uneven surfaces, rough edges, and velcro for the development of tactile sensations.
From 1 to 3 years, toys for training in motor coordination and fine motor skills (lacing, liners, designer), as well as mechanical toys, cars, dolls, houses, furniture and equipment, animals, various items without a fixed value (balls, rings, bars of different colors).
In the period from 3 to 5 years, the stage of role-playing game begins, when the puppet theater, various sets for games in the profession, "daughter-mothers", trains, board games, puzzles, musical instruments become interesting to the children. Together with children, you can come up with life situations and lose them, because the game is a reflection of our daily life.
Here everything is "make-believe", but in a conditional situation created by the child's imagination, the actions and feelings are sincere, the experiences are authentic. While playing, the baby gets a unique opportunity to "live" various situations, which will help, when confronted with them in reality, make the right decision.