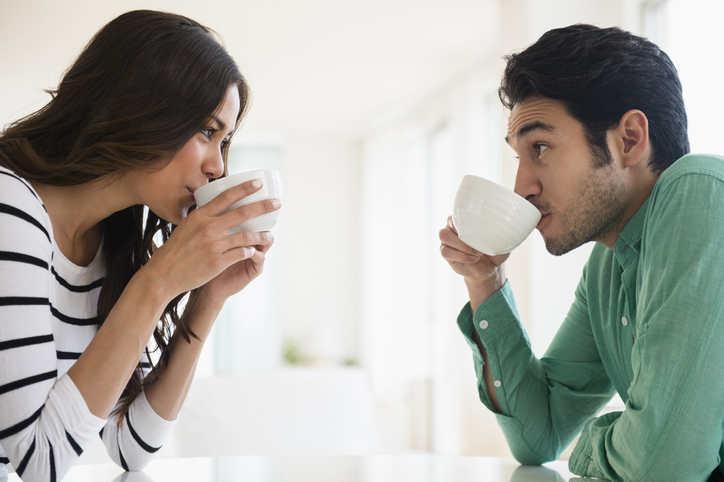 The beginning of a romantic relationship is often characterized by a certain emotional upsurge, on the wave of which we want to show the very best in ourselves and see our partner in the same light. This is a natural process in which a couple, fascinated by mutual sympathy, seeks to approach each other as safely as possible.
I want ease and flight, I want to have a good time, share interests and habits, and perhaps make joint plans. Time passes, we see each other more often, drawing closer together in both physical and temporary space. And there may be anxiety about emotional intimacy.
Can my partner accept me and my story; Will he survive not only the attractive, but also the difficult sides of my character? Will I disappoint? Will he push me away?
It seems that now you are living through this stage in the development of your new relationship. You seem to blame yourself for not having told you about something important from the very beginning, and you are afraid that your man will not be able to accept this fact.
I think it will be easier to decide on a conversation, if you yourself become clearer why you consciously or not quite consciously did this in a way, and not otherwise.
You may not so much want to talk about the child, as mentally return to previous traumatic relationships. Or your child occupies a significant part of your life, and you are afraid that it will scare your partner.
Or it's hard for you to raise a child alone, and somewhere in the depths you place hopes for help on the present man and are afraid in advance that he will refuse.
Whatever it was, you hid the truth, because you were not sure that this information will not interfere with new relationships. Life shows that not every man is ready to take into his life with a woman and her child.
Your anxiety is understandable. But a lie can never save from disappointment and loss. Perhaps, if you can speak frankly with yourself, understand what relations you are ready for, and what relations you don't have, you will have every chance to be heard correctly by your man.
And then you will reach a new level of emotional intimacy, where there is a place not only for joy, but also for doubt, acceptance, patience and much more!