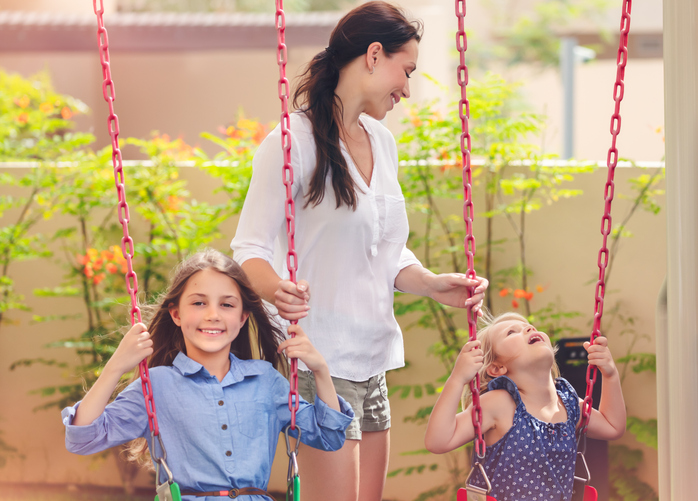 Reading your question, I paid attention to some words and phrases: "I didn't want," "insisted," "life went according to a different scenario." This makes it possible to assume that the problem is not so much that it is difficult for you to get used to the second child, but rather that the pregnancy and childbirth took place against the background of very intense and mostly negative experiences.
You feel yourself a hostage to the situation, forced to sacrifice your interests and plans. You yourself note a strong feeling of resentment towards your loved ones, which certainly brings tension to your relationship, does not make the situation easier.
You do not write about it, but you may have to cope with mood swings, to experience physical stress and fatigue.
In relations with your children, apparently, too, everything is not so simple: the reluctance of having a second child can generate not only an insult to loved ones, but also a feeling of guilt towards children. Guilt for those feelings that are considered to be unacceptable in relation to the baby, as well as guilt in front of the eldest daughter for the fact that now you can not only be her mother, that she will have to share parents with her sister.
Quite often, after the birth of a child, women face unpleasant experiences and sensations: this is physical exhaustion, emotional stress and mood swings, deterioration of relations with loved ones. Sometimes, when referring to qualified specialists, women realize that they are faced with post-natal depression.
This state requires an integrated approach, in which, along with qualified assistance, simple techniques for changing the organization of the family's life are well suited.
First of all, with the gloom will help cope free from family troubles and worries time – just for you. You noted that you had plans for the future, which so far had to be abandoned, but I am sure that for the realization of some of them it is possible and necessary to find opportunities in the new conditions. Share with your loved ones your desire to do something that is important to you, interesting and necessary.
Tell them that it is not easy for you to cope with your emotions, that you need to find strength and resources. Together, think about the possibilities for this.
Most likely, your loved ones will be happy to help you as soon as they understand that you need it.
Free time you should plan ahead: think about what you want to do, where to go, in advance to worry about the tickets or, for example, write to a beautician, hairdresser, manicure.
Think of how you can spend time with your family, not doing household chores, but simply communicating and getting new impressions. Surely you have common interests and interests with your eldest daughter, try to find an opportunity for joint leisure activities, gradually attracting the youngest girl to him.
In communicating with your younger daughter, you have a unique opportunity to get acquainted with something new or discover new facets of familiar activities. For example, in the future, you can attend groups of meetings with a child psychologist for mothers and babies.
There, mothers not only learn how to deal with a child, but also discover a rich world of emotional relationships between mother and baby, find people close in spirit.
It may be worth thinking about seeking help from an experienced therapist. The specialist will help to understand and cope with the surging experiences, to get answers to your questions.
Change your lifestyle gradually, accept or not accept new activities, look for comfortable, enjoyable activities.