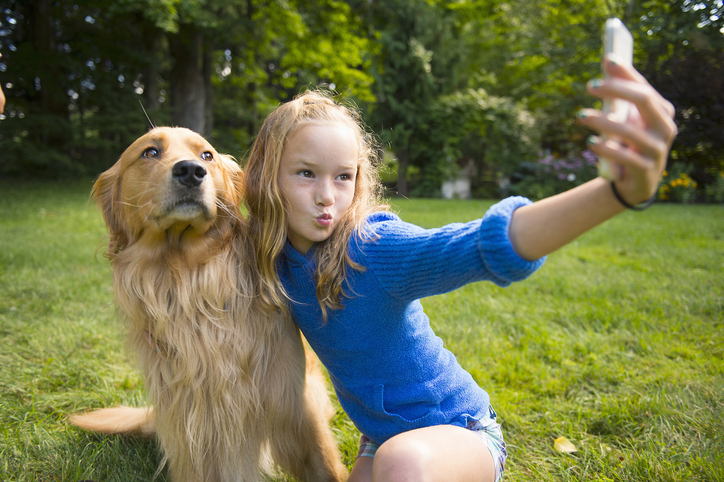 Your desire to avoid a dog that you don't need at all is very well understood. Obviously, you rely on the experience that you already had with the cat.
But for me, it's interesting how you deal with your personal boundaries? Why didn't you insist on sharing part of responsibility when you took an animal to the family?
Now the situation looks as if you are waiting for the child to understand that all the worries related to the maintenance of the dog will ultimately fall on your shoulders. But can a child understand your experiences?
All the perspectives that you draw – every day, walk, care, comb, buy food, treat – for a daughter no more than some abstract words. In addition, most likely, for her the idea of ​​a dog in the house is more joy and fun than complexity and care.
And your arguments will not be heard.
If you understand that you do not want a dog, then you are not obliged to prove anything to your daughter. Do not want – and all.
But it is important to understand who is responsible for this decision – you, because you do not want another animal in the house, or she – because, in your opinion, will not help you. After all, as an adult, you understand that a 10-year-old girl just physically will not be able to care for a dog alone.
But it is precisely this "unrealizable" that she will promise you now, knowing that your refusal is the main obstacle to the appearance of a dog in the house.
I recommend you decide for yourself whether you personally want a dog or not. If not, then say so: "I don't want a dog under any circumstances" instead of "you will not help me".
If you want, but are afraid that you will take care of her alone – discuss it with your family. Make a list of cases that need to be done with the appearance of an animal in the house, divide it among all family members, discuss the moments of mutual assistance and "penalties" if someone starts to violate the agreement.
And, perhaps, it will be possible to come to a compromise.