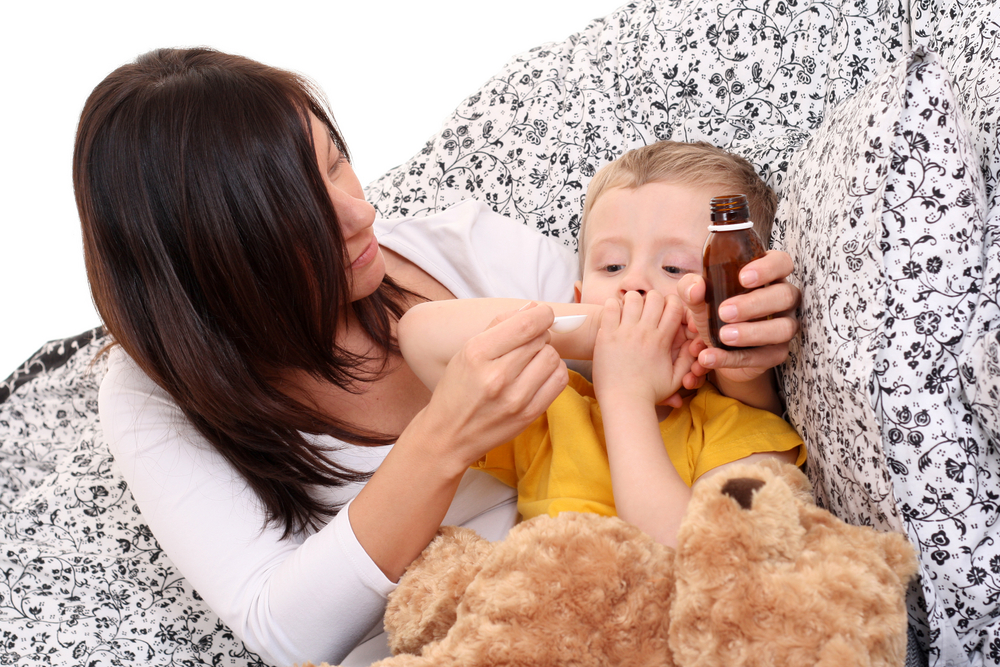 Every time the same thing. Only you bring a spoon with an antibiotic to the mouth of your favorite crumbs, as he immediately begins to make grimaces and twist his head in all directions.
To avoid a struggle that no one needs, try to clearly explain to your child what you want from him and why it is needed in the language accessible to him. At the age of one and a half – two years, the child can already understand: his body is sick, but thanks to the medicine he will be able to defeat the evil microbes that cause so much suffering.
"Convincing a child to take medicine is a fairly common problem," says clinical psychologist Anastasia Chembarisova. – Usually parents decide it by persuasion: tedious, persistent, incessant and intrusive. In fact, a stubborn parent can persuade the baby to anything.
In the case when the child continues to resist, do not be afraid to be stricter with him, do not fall for his tantrums and do not regret. Parents have the right and even the duty to impose on the child a treatment that will help him and ease the suffering. "
You can tell him: "Sorry for the inconvenience, but you have to take this medicine – this is my decision!" Of course, the baby may squeak and sulk, but be sure that his sore throat and fever bother him more than your forced intervention.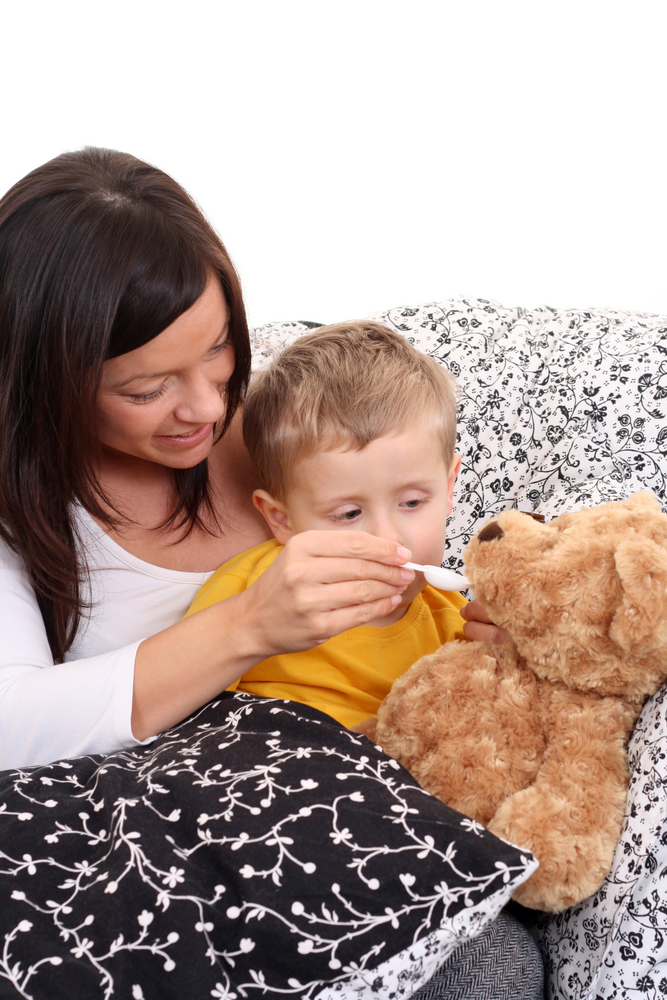 For children who, despite the efforts of laboratories, are reluctant to take medicine, you need to include a little imagination. Remember how your parents perished: it was enough to grind a pill and mix it with a dessert – and everything is ready.
The modern pharmaceutical industry has made the task easier: now you can rarely find medicine for children in pills. But it happens when children do not want to drink medicine, even if it is a sweet syrup.
And then you can resort to a little tricks. Give the crumbs the cure, as it were, by the way, as if it never occurred to you that he might refuse to take it.
If you have an uncertain look or if you explain yourself in detail with a crumb, he will understand that they are waiting for him to refuse.
Another way: talk to the child about something else, pouring the medicine into your mouth. Most babies automatically open their mouths when the spoon approaches.
You can also combine medication with something pleasant. Try to give your baby medicine while playing, watching cartoons, or just while bathing in a bath, as this is a joyful procedure for any crumbs.
Promise your child a prize if he agrees to drink the medicine. Come up with a fairy tale, the plot of which involves the procedure of taking the medicine.
If none of the above methods work, then mix the medicine with a delicious meal, such as applesauce. Bitter tablets can be given with a teaspoon of sweet water, honey, syrup or jam.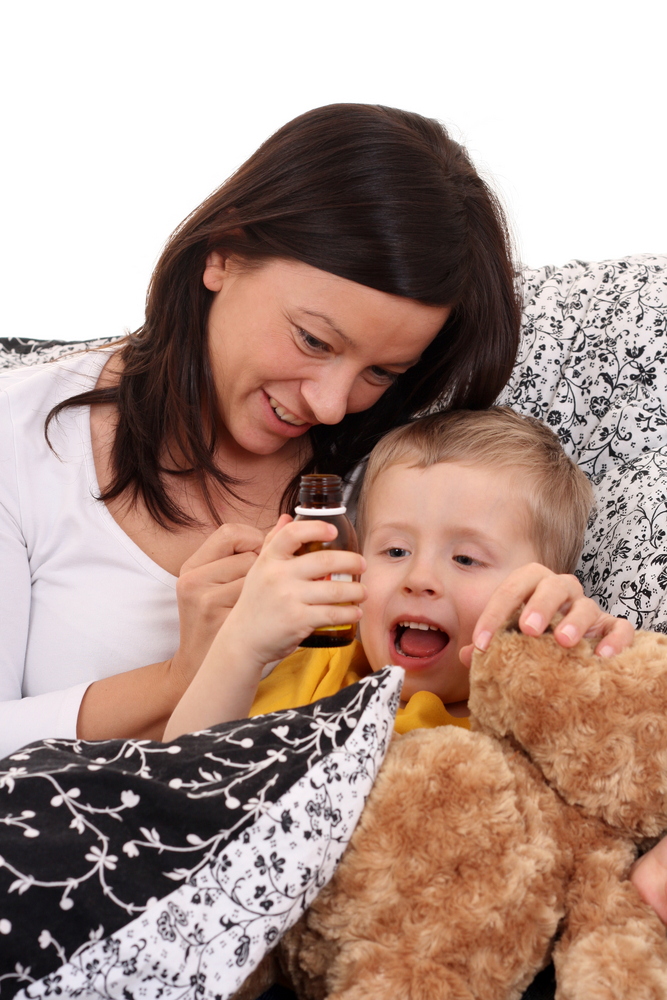 It is not easy for parents to keep a resisting baby when they are vaccinated. A crumb cannot understand why a loving mother forcibly holds him with her hands and does not protect from pain.
So fears are born before visiting the clinic, even if the child does not hurt. A one-year-old baby can already understand from the conversation he has heard that he will have to visit a doctor, and he flatly refuses to dress and runs away.
What should parents do in this situation?
To begin, introduce the child to the medical world. Buy him books about the human body, the hospital. The next time you go to see a doctor, bring your favorite toy with you and have your pediatrician examine it first.
Explain to your child what will happen at the reception. Start with positive points: "The doctor will measure your height, weigh you, look at the neck so that it does not hurt anymore."
Be honest. If a child should be vaccinated and you say that he will feel absolutely nothing, and then it turns out that it hurts, he will not forgive you for cheating.
And the next time you will never listen to you.
Another way to overcome fear is to buy a kid's child's doctor's kit. Play with him at home.
Take your favorite toy crumbs, tell him that she is sick and she really needs help. Show how to act – let the baby be involved in the game and become a doctor for his "patient".
It will surely entice him, and if he transfers his game actions to you, do not refuse, stay in the role of a patient. The transfer of the game into real life will help the child to perceive trips to the doctor less painfully.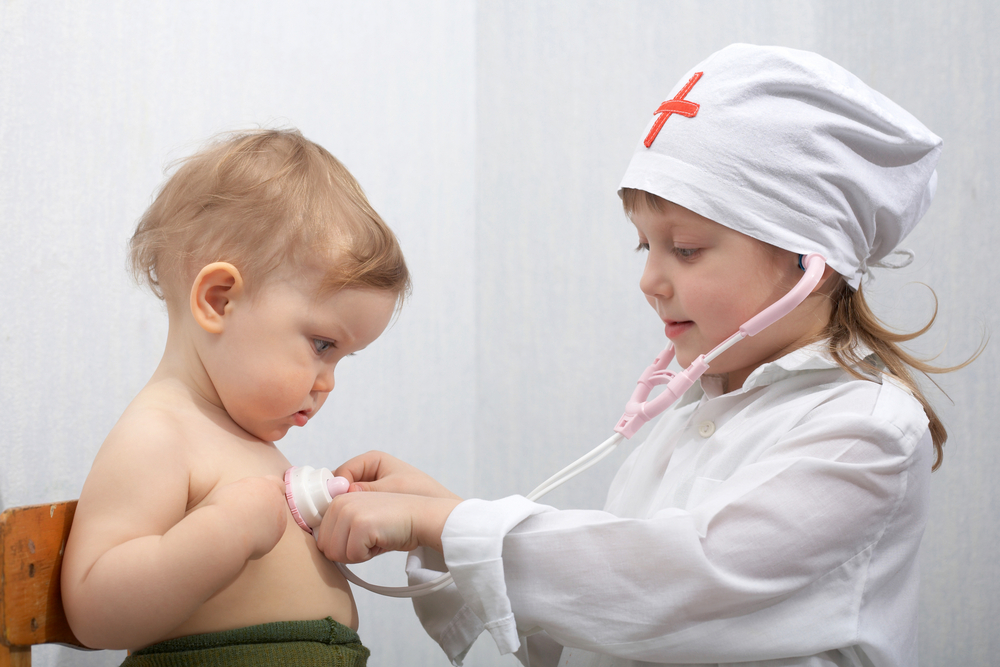 Items and medicines that should be in the home first aid kit to treat and care for the child:
Gauze and sterile bandages, cotton wool, cotton swabs, adhesive plaster, bactericidal plaster.
Bactericidal agents: iodine, brilliant green, hydrogen peroxide, potassium permanganate, furatsilin.
Antipyretic tablets, suppositories, or syrup: analgin or pediatric Panadol, paracetamol, pediatric Efferalgan, and so on.
Antihistamines for allergies: Claritin, Tavegil, Suprastin.
In case of gastrointestinal disorders: Rehydron, Smecta, activated carbon, Baktusubtil, Hilak-Forte, and so on.
Burns – Panthenol in aerosol.
For the treatment of rhinitis – children Otrivin, Galazolin, Nazivin, Naphthyzin and so on.
Ammonia (used for fainting, as well as for the treatment of insect bites from bees, wasps).
Thermometer.
Enema.
Pipette
Scissors.
Tweezers.
Disposable gloves.