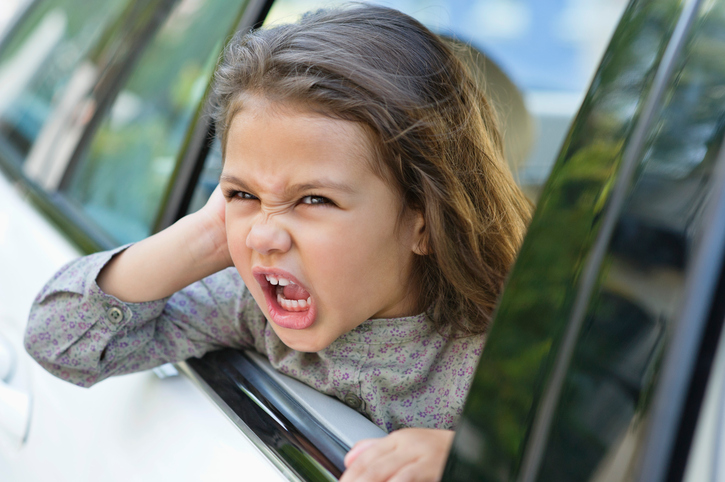 Your second child was born when the eldest daughter, due to her age, was strongly attached to her parents and needed them very much. After the birth of the baby, the girl has lost the usual attention, because the child born should be given a lot of time.
The girl could well feel rejected, forgotten, she could get hurt, jealousy and jealousy of the younger, who now enjoys all those benefits that previously belonged only to her. Seeing that you are in a hurry to cry baby, perhaps the girl wants you to also respond to her cry.
Therefore it cannot be excluded that with her tantrums she tries to draw attention to herself. And your emotional reaction to her screams can only fuel this behavior. It seems that you have a stereotype of communication in certain situations.
Your task is to stop reacting in the usual way to break this circle. It is also possible that the behavior of the daughter was additionally superimposed by the so-called "crisis of three years", when children do everything in defiance of adults. Try to give your daughter as much attention as possible during those moments when she behaves well and, on the contrary, emotionally not reacting to shouts.
It is better to prevent the appearance of tantrums with the help of distracting maneuvers, switching the girl's attention to something interesting and fascinating. The easiest way to do this in the form of a game. You can, for example, start talking in a changed voice on behalf of your favorite toy, etc.
Allocate time every day to talk with your daughter in private (for example, when a baby is sleeping). A girl should know that she can count on it, as it was before. Play, draw, word, do something that will give pleasure to both of you.
Ask your daughter to help you take care of the baby, consult with her about caring for him. Tell her how the role of the older child in the family differs from the role of the younger child, explain what its advantages are. Encourage your daughter to be independent.
And it will take time for you, with your help, a girl to take on a new family role: from an only child, to an older child. Patience and wisdom!