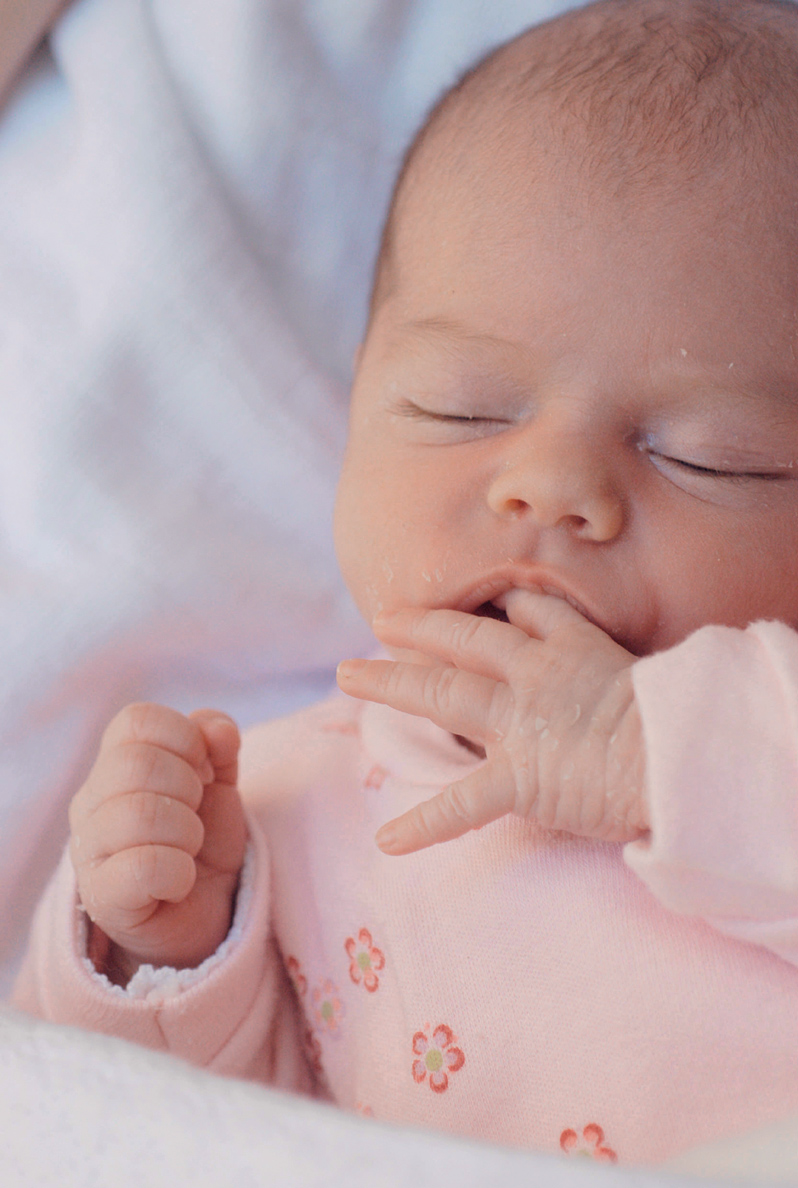 Hypoxia itself is not a disease, but a condition. It occurs when the supply of oxygen to the tissues and organs suddenly stops or decreases greatly. Often, babies lack oxygen in their mother's stomach, and sometimes it occurs during childbirth.
Then the doctor, examining the newborn after birth, will notice that the crumb breathes unevenly, wiggles his arms and legs weakly, sluggishly reacts to stimuli, and his heart beats less frequently.
Most often, the lack of oxygen in babies is associated either with the health of the mother (for example, with heart, lung, and kidney diseases), or with problems during pregnancy and childbirth. For example, hypoxia can occur if doctors had to use anesthesia during labor or impose forceps on the expectant mother.
The risk of "oxygen" problems in the baby increases, if the woman decided to become a mother in adulthood – by this time she may have illnesses that are not the best impact on the child. This situation may occur in the case when the crumb is born to the deadline; such children are more difficult to bear childbirth, and their brain, which has not yet had time to develop, is more sensitive to the lack of oxygen.
The same problem can occur in small twins or triplets, because they are often born ahead of time.
The lack of oxygen especially affects the state of the baby's brain, and this is fraught with impaired functioning of the nervous system. What they will be depends on whether hypoxia was strong or not.
The shorter and weaker the oxygen deficiency, the easier the consequences. The slight shortage that the baby has suffered during childbirth can manifest itself in what many parents consider to be "bad behavior": causeless crying, whims, anxious sleep. And sometimes newborns are worried about other effects of hypoxia.
For example, relatives may notice that the child's muscles are constantly tense and he barely spreads his legs when he is swaddled. In this case, doctors say about the increased muscle tone of the baby.
Another trace of lack of oxygen is a disruption in the work of the autonomic nervous system; Because of this, the baby often freezes, he has cold wet palms and feet, he is worried about constipation and regurgitation.
Oxygen is very necessary for our body. No organ and system can do without it.
That is why doctors are so closely monitoring whether the baby receives enough oxygen, both before birth and during birth.
But more severe hypoxia often manifests itself in newborn babies with lethargy and lethargy. As the crumb grows, this problem can remind of itself as a slowdown in development – such babies later begin to hold their heads, sit and walk.
A baby who has suffered hypoxia should be regularly examined by a neurologist. In this case, the doctor will be able to prescribe crumbs in time: massage, physical therapy, physiotherapy, sedatives, drugs that improve brain function and tissue metabolism.