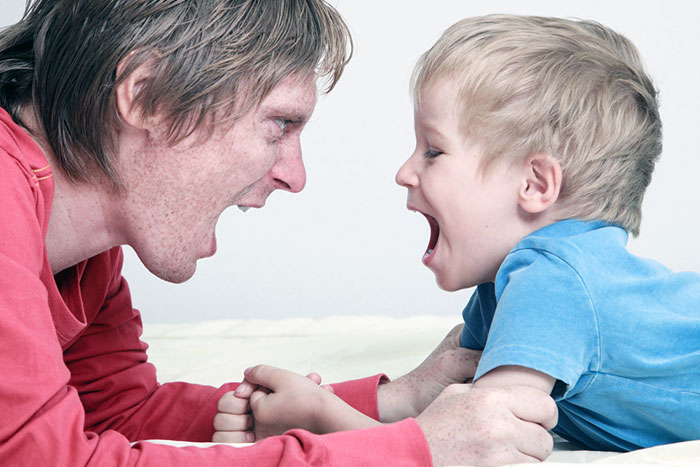 Igor is five years old. Every weekend he asks his mother to go with him to the playground, and she evades under any pretext. Mom, of course, wants Igor to play and communicate with peers.
But almost every time these games end in tears of children, quarrels of moms and general tension. It is impossible for Igor to play simply – without conflicts and misunderstandings. Once his mother had to take a neighbor girl to the hospital – Igor threw a handful of earth into her eyes.
Another time, to pay for cleaning someone's grandmother's coat — Igor poured a water dump truck onto it from a puddle. He is able to spit, and bite, and throw the toy in the trash. And maybe he himself climb into this tank, if you turn away more than a minute.
The words "it is necessary to treat him", Igor's mom heard many times, always worried and felt resentment for her son. But then the same advice was given by a psychologist from a children's polyclinic and suggested that the boy be led to a group on behavior correction.
Three months have passed – the lessons give a very good result. Mom is happy, she notes a lot of positive moments in behavior, but she also jokes: "We would also have dad in such a group – he cannot live without adventures either. He doesn't linger at any work for more than two months: either he is fired, or he leaves with scandal.
Now he went to the North, said he was bored working in the office. He sends money, comes himself, and I'm not going to part with him.
It's just a shame: a smart person, and because of his character, spoils his life. "
The number of children with hyperactivity syndrome, according to various estimates, ranges from 7 to 20%. In about half of them, in adulthood, the manifestations are noticeably flattened or almost disappear, while in the second half they remain and become part of the personality. But to adjust the behavior of an adult and even just to note violations somehow is not accepted. About the tendency to conflict, inattention, the inability to do a long time for the same business, to observe the rules and discipline (all the main symptoms of hyperactivity), we most likely say so: character.
The person himself also happens to be uncritical, and often even gives a positive color to one or another symptom: "I can't do what's not interesting," "I'd never tolerate a disrespectful attitude," "I myself will decide what to do," "If I think about something, I will do it at any cost." With such attitudes, he builds a professional and personal relationship, starts a family, brings up children.
What is such upbringing?
Alina half a year ago moved to a new garden. At first, educators blamed all behavioral difficulties on adaptation. But then it became clear that this was not the case.
The girl didn't know how to play collective games: she didn't follow the rules, offended other children, and fought. I didn't listen to what the teachers told her: she could get up and run away during the conversation. In a quiet hour I fell asleep quickly, but if I woke up earlier than expected, I started screaming and waking everyone.
Even in the classroom, it was difficult for her to concentrate: all the drawings remained unfinished, the clay figures were without arms or legs. It was on this occasion that the mother came to the kindergarten once (usually Alina was brought in and picked up by her grandmother). "It's not normal that a child draws like that! You are teachers and should do it!
She spends all day here, and proper development is your duty! "The woman screamed, completely disregarding what she was being told. Then she threatened to go "where it should be" and, slamming the door, left.
Their thoughts on how to help Alina, the teachers did not have time to express.
Approximately 60% of children diagnosed with ADH (hyperactivity syndrome and attention deficit) are brought up in a family where one of the parents has similar problems. This does not mean that hyperactivity is transmitted to children from parents, like eye color or genetic diseases. No less a role than hereditary predisposition, here plays a factor in its transmission by social and psychological means.
Of the two children with minimal brain dysfunction at birth (and this is one of the most important factors), hyperactivity is more likely to manifest itself in one who lives with hyperactive parents. Moreover, there are cases when children who are absolutely healthy at birth have signs and symptoms of ADH in the future – the impact on hyperactive adults at an early age is so strong!
However, parents themselves often do not feel this influence at all and deny their role in problems.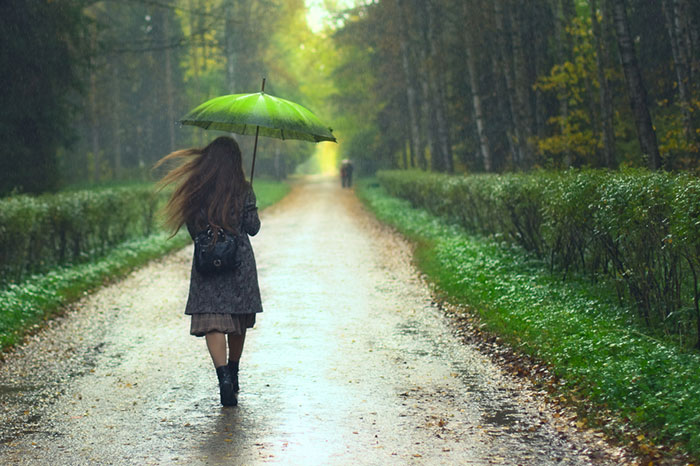 "I come home once, and there is a note:" Sorry, all this is unbearable. I went to my friends for a couple of days, with a neighbor sitting with my daughter. " I was shocked.
What friends? What is the neighbor? Do normal parents do that?
My wife and before could suddenly leave, for example, after a quarrel, or simply because "so sad, there is no strength." But I was sure that the appearance of the child would change her. Of course, I had to take time off from work – I can not entrust a one-year-old child to strangers.
But my wife returned a week later, as if nothing had happened, and she also accused me of everything: I could not understand her condition and offer some kind of entertainment in time. Now I can't get rid of the alarm: who knows what else will come to her mind? "Andrey, 32 years old
The noticeable qualities of hyperactive adults are the inability to put up with the circumstances, the low tolerance of the feeling of dissatisfaction, the lack of developed volitional properties. Most people in a situation of difficulties and constraints rebuild their lives, tune in to be patient, wait, and seek joy in what is available. The hyperactive person experiences strong disappointment and feels like a sufferer if circumstances do not turn out the way he planned. Mood spoils to depression and impaired relationships.
To wait until the situation changes, it is extremely difficult for him, and the person commits impulsive, sometimes even strange actions.
Children in this situation are even more worried. After all, they do not understand the essence of what is happening and cannot explain to themselves such sudden changes in the behavior of an adult. The feeling of insecurity manifests itself at the level of the body: a bad dream, a malfunction in development (the child who started talking suddenly stops talking for a long time, the crumb beginning to walk again returns to crawling).
An alarming influence is exerted by just too many changes within one family. And hyperactive people can't live without it. They even quarrel sometimes, simply because it gets boring.
It is difficult for them to "sit still and do nothing," therefore, they cannot provide a child with the necessary peace and constancy so necessary.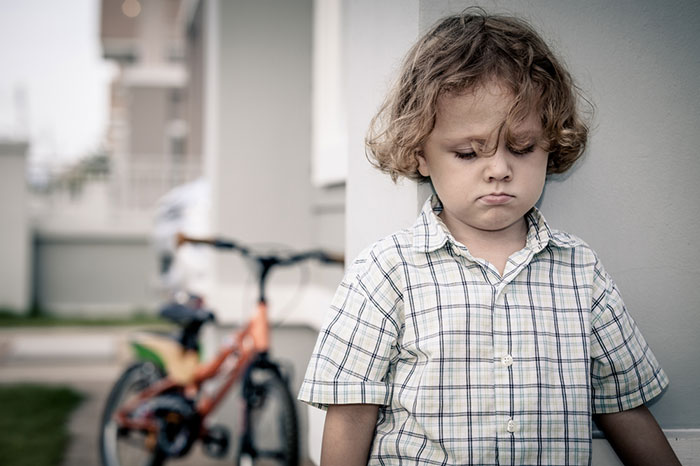 "My mother is an artist and interior designer. Now she is quite successful, but, while I was little, the "difficult periods" followed one after another. She parted with her husbands, quarreled with business partners, moved from apartment to apartment.
Every time I watched bouts of such a bad mood that I was even scared. Mom stopped leaving the house, cook, in general, somehow take care of me.
I just lay on the couch for days at a time, looked at one point, answered "yes" or "no" and talked on the phone with my friends, cursing everything. I remember it was very sad to hear: "I am not happy with anything." I am her child, I must make her happy!
From the age of five I dreamed about my own family and my daughter, I imagined that I would always be happy in my house. In principle, the way it is.
But I also have a bad mood often, even for no reason. And then I just can't do anything with myself: I turn away from everyone, I get annoyed.
Once drove her daughter out of the room. Then I was very ashamed of it. »Lina, 28 years old
Hyperactive adults usually understand what is good and what is bad, but tend to notice only the negative behavior of other people. "What are all aggressive, evil have become. To kill such "- such is their attitude to the norms, rules, life in general. Naturally, even those children who differ from their parents in temperament still demonstrate similar behavioral patterns.
If mom or dad (or both) have a habit in a conflict situation to beat dishes, tear up clothes, attack with fists, then the child will be frightened at first, and then behave the same way. And even the fact that later they will be scolded and punished for this will not stop him.
Inattention, inclination to bad mood, unstable self-esteem are also transmitted through an example – only this is not so obvious. "Masha, Klava – how do I know her name? What, I need to remember all your relatives? "," What was there? There was nothing.
I do not even remember what was discussed. Some nonsense was discussed for three hours. " Everybody has a function of attention, but parents form an arbitrary attention and habit of being attentive.
Of course, if they themselves possess this quality. Overactive people often and in adulthood are scattered, forgetful, easily distracted, so they can only teach children the same thing.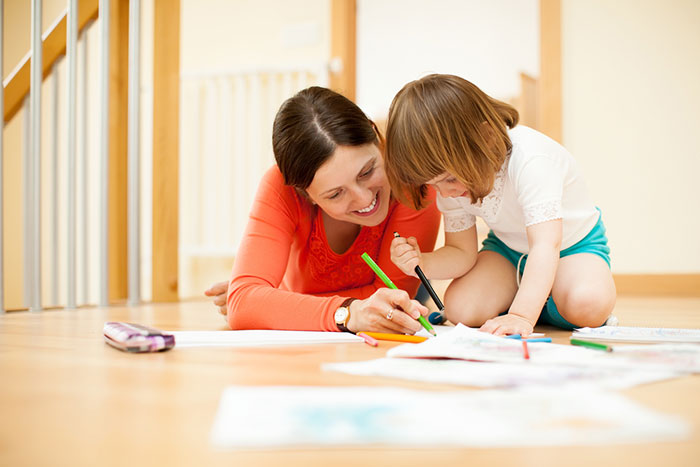 Does this mean that such adults will always have a negative impact on children, provoking or intensifying, and their manifestations of hyperactivity? Of course not. Adults are adults, to be able to understand their own problems, understand them and correct them.
Especially since raising children in itself is a therapy. A huge number of men and women from this time really mature, get rid of the problems of childhood, correct their character.
This is usually attributed to increased responsibility, but in reality there is another side.
Family communication with a small child contains many elements of all types of hyperactivity therapy – you just don't have to shy away from them and consider it a waste of time.
* Drawing. The child draws, tells him what happened, and then he and his mother together draw something.
Art therapy is one of the most effective methods of correcting hyperactivity. Even better, if you first draw and then exchange views, parents will be with their children.
* Reading. Many adults now do not read at all to their children. "He does not ask – so many different cartoons and computer games. Just listening is already uninteresting. "
But reading does not just soothe, normalizes activity, but also develops attention. Read – let it be even small stories or fairy tales – and discuss them.
* Support good behavior. Say "clever" and "well done" to the child every time he was able to finish some work, for example, he put down a pyramid or put away toys.
And myself – for doing so much useful for the baby. Many people with hyperactivity syndrome have lacked affection.
Now you have a great opportunity to fix it.