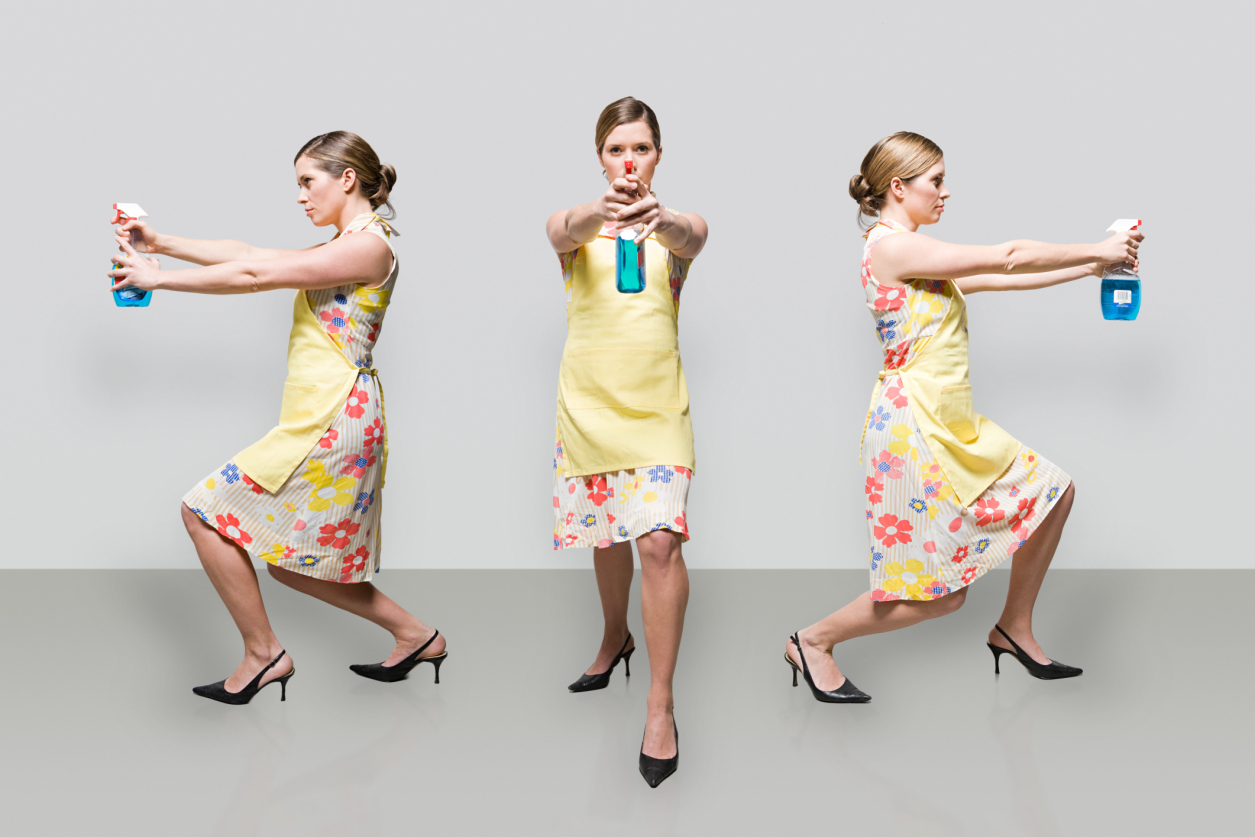 There is no doubt that microbes are the cause of many dangerous diseases. Some bacteria can cause pneumonia, otitis, meningitis, and other inflammations.
We often encounter influenza pathogens in everyday life. But does this mean that all absolutely germs are dangerous to humans?
Should I start living in the "sterile ball" to protect themselves from them? In no case! Are you afraid of viruses, parasites, bacteria?
Around us there are billions of them, and so much the better, since not all of them are carriers of diseases. There are so-called "good bacteria." For example, those of them that live on the mucous of our mouth, on the skin and intestinal walls.
They greatly simplify digestion.
"Our immune system must learn to work properly, so meeting with the most common bacteria and viruses in small quantities is training for it," says allergist-immunologist, physician Olga Magarshak. "A child living as if under a glass cap becomes more vulnerable: his immune system is not accustomed to working, and he is able to catch any infection."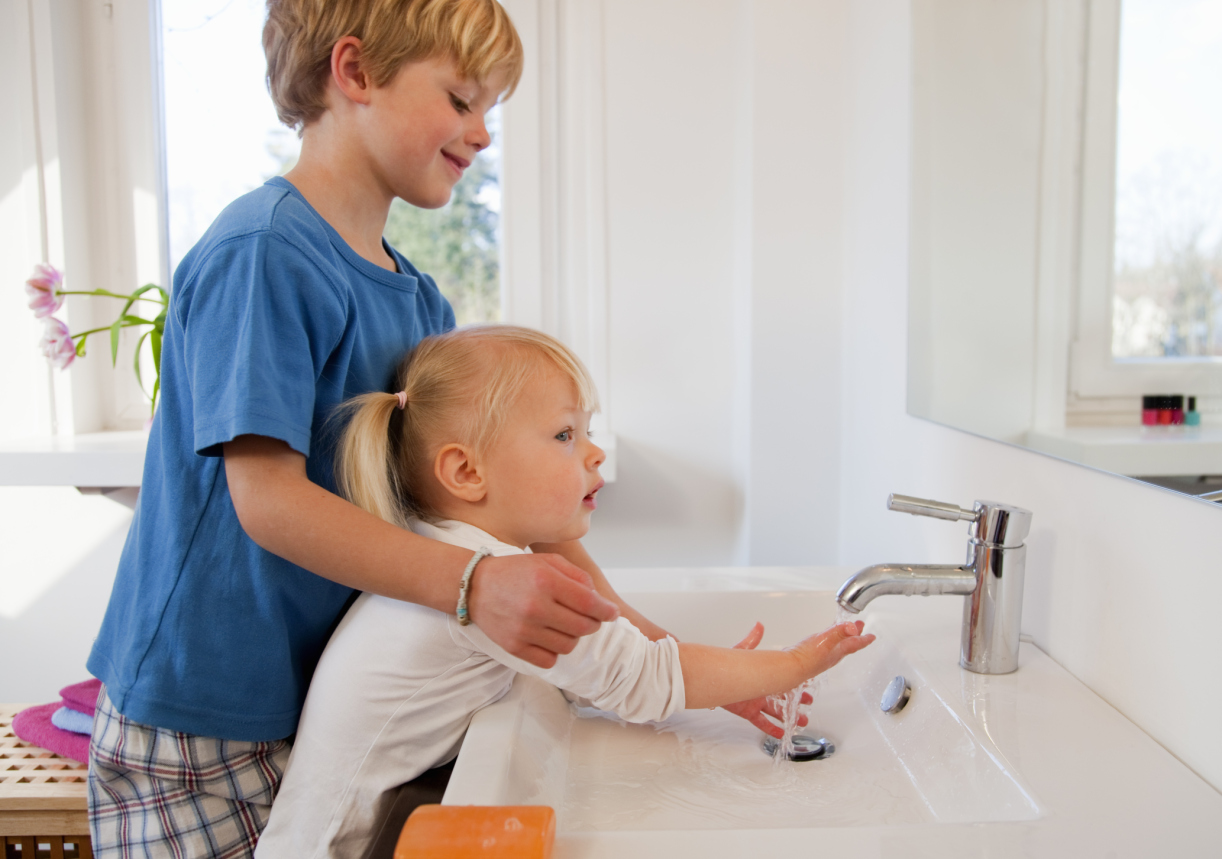 Hand washing is an elementary and very effective way to prevent intestinal infections and food poisoning. According to medical research, 80% of all infections are transmitted by direct or indirect contact. The conclusion is very simple: to protect yourself and your baby from some diseases can be easier than it seems, you just need to follow the basic rules of personal hygiene.
Therefore, make it a rule to wash your hands every time after a walk, before eating and before feeding a baby from a bottle. By your example, you will bring up a younger child.
The purpose of sterilization is to protect the child from pathogenic bacteria, because warm milk is an ideal environment for their reproduction. The two main methods of hot sterilization are boiling and steam. Some, however, prefer to sterilize glass bottles in the oven or microwave oven, to get them immediately dry.
When a baby moves to solid writing, you also need to keep in perfect cleanliness everything related to its nutrition. This does not mean that all the dishes need to be sterilized.
Clean dry dishes are not attractive for bacteria, so it is enough to just wash children's cups, spoons and bowls with hot water with a special detergent for washing children's dishes.
In the period of epidemics of colds, you should not go with the baby in public places or invite not quite healthy people to visit you. Of course, the child's immune system needs work, but you don't need to provoke it too much.
A great danger that house dust conceals in itself is dust mites. They live everywhere: hiding in the fibers of carpets, upholstery, curtains, soft toys, mattresses and pillows.
Their waste products are one of the main allergens in apartments and houses. They can cause itching, runny nose, and even swelling.
According to medical research data, it is the vital activity of ticks in 80% of cases that causes the appearance of bronchial asthma in children. Therefore, if you do not want to clean the carpets from the apartment, you need to clean them daily with a vacuum cleaner.
Moreover, among them there are many who do an excellent job with small particles of dust and easily penetrate even the most hard-to-reach places.
The baby, who regularly changes the diaper during the day, is not at all dirty, and one bathing per day is quite enough. Get plenty of water, a little soap, and the baby is clean. And there is no need to rub the child with a sponge, your hands will do it perfectly!
Pediatricians are generally advised to use funds for bathing a child no more than 2-3 times a week.
Such a powder is unlikely to make the child's things "whiter" and "cleaner", but he will be able to protect children's skin from irritation. In this case, it is not so much about hygiene, as much as comfort for sensitive baby skin prone to allergies.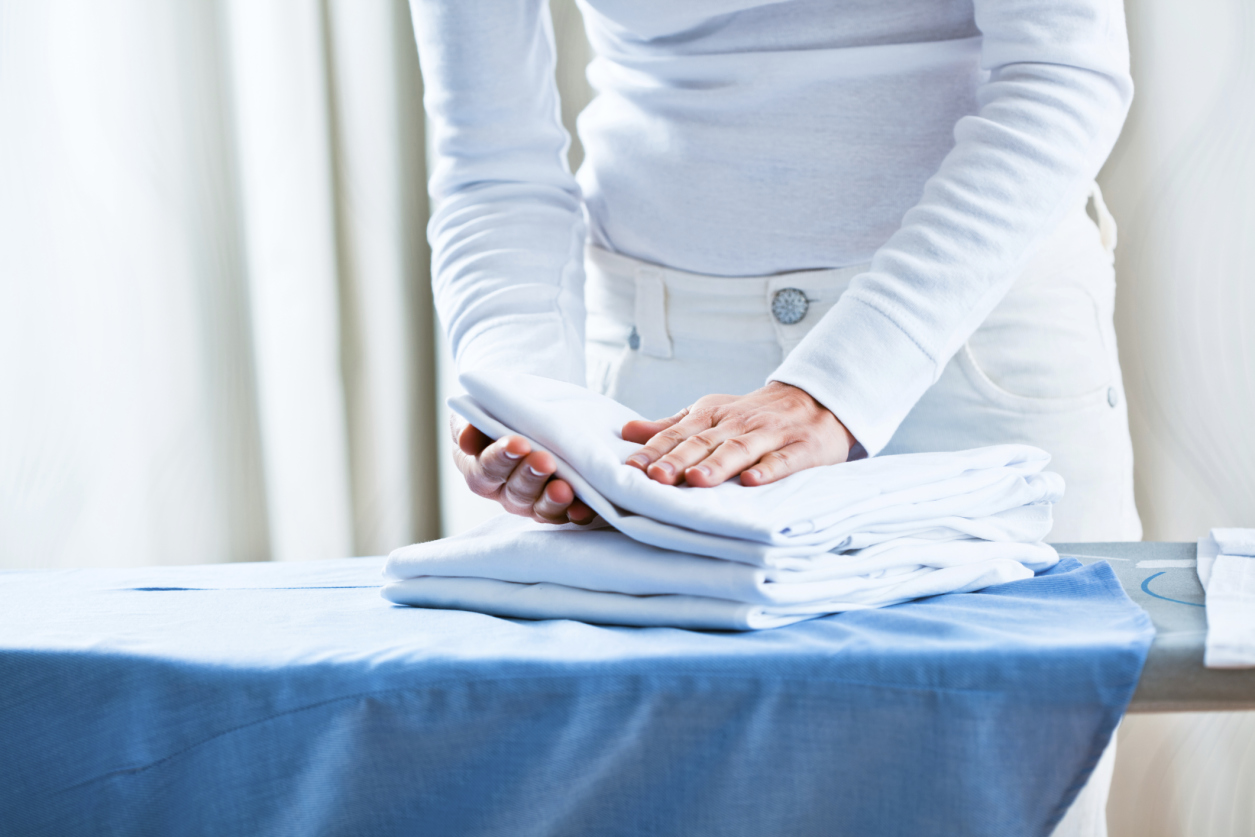 There are mothers who, after each walk, disinfect the truck, bucket, paddle of the baby: first wash them thoroughly with soap and then wash them with boiling water. However, this is unnecessary to do.
All that is required of you is to just rinse the toys with water from time to time to wash the dust off them. Playing outside in the yard, the child still gets dirty, but he doesn't get sick of dirt!
While playing, your baby touches the sand with his hands, pulls him into his mouth. And thus, according to some pediatricians, it only strengthens its immunity.
So do not be afraid of this, and even more so to prohibit the child to mess around in the sandbox only because of the fear that there he will be able to pick up some kind of infection.
If you think that you will get rid of germs in this way, you are absolutely wrong. As soon as the laundry is dried, ironed and laid out in the closet, microbes settle again on it, and there is nothing to worry about. Do not forget: germs are life! Boil clothes
If your child is not allergic, and animals are vaccinated, then in terms of hygiene, they can not bring any harm to the baby.
Cleaning is a good thing, but do not make mania out of it! Regular home care products with a cleansing effect are enough to keep it clean.
But to spend every day a bottle of lava water on the sink, bathroom, toilet is not necessary.
It is enough to wipe the floors every day with a damp cloth soaked in warm water, as well as the furniture that the baby touches. But to clean every day with bleach (chlorinated water) is not necessary.
Irina, 34, mother of 3-year-old Masha and 5-year-old Sergei:
"Yes, like all mothers, I ask my children to wash their hands and every day I wipe the dust in the house so that everything they touch is clean. I teach kids to clean up the toilet. When my children were infants, I sterilized their bottles to avoid diarrhea. "Irina, 34, mother of 3-year-old Masha and 5-year-old Serezha:
Tatyana, 29, mother of 5-year-old Vika and 3-year-old Ivan:
"I teach my children to wash their hands, brush their teeth and wash every evening. And they should not deviate from these rules in the summer when they live with their grandparents. I also believe that parents should set an example to their children! "
Marina, 37 years old, mother of 3-year-old Stepan:
"When my son was very young, I paid special attention to cleanliness. But over time, I began to allow him to crawl on the floor and touch everything he wants.
Nor has he ever been ill. I think that one should not be too strict in this respect: it is enough to explain to the child why it is impossible to take dirty toys in his mouth so that he stops doing it! "